England interim manager Gareth Southgate has backed Luke Shaw and Chris Smalling to have good season's despite recent injury problems. The duo were criticised publically by Jose Mourinho after Manchester United 3-1 win over Swansea on Sunday.
The Portuguese manager insisted that Shaw and Smalling didn't made themselves available for the game as they were not 100 per cent ready. Mourinho has called for players to show strong mentality after United first Premier League win since September. Shaw and Smalling have not been selected in the England squad for the upcoming games due to injury problems.
Both players have genuine injuries
Mourinho insisted that both players were not ready to play in pain against Swansea. Southgate has backed the duo by saying that both of them are out due to genuine injuries. Smalling has not featured for United since the defeat against Chelsea at Stamford Bridge last month. Shaw on the other hand was involved against Fenerbahce last Thursday.
Southgate insisted that he knows both the players and they don't lack mental strength. The England boss further added that the players are not "flaky" characters. He further added that "it's easy to look from the outside or to make judgements on people without knowing them really, really well." He backed the players by saying that they have "moments with their club where they are not fit and that's ruled them out."
Shaw needs to be handled carefully
Southgate admitted that Shaw needs to be handled carefully this season. The leftback suffered a horrific double leg break last year in September which kept him out for 11 months. The England manager admitted that Shaw is still suffering from "physical and psychological aspects" of the injury. He has also requested Mourinho and United to handle "him carefully after such injury."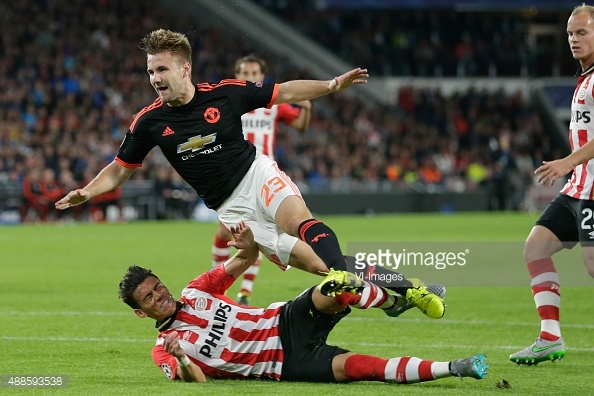 Shaw has played six league games for United this year. He was out for couple of weeks for a groin problem he suffered in the defeat against Watford. United host Arsenal after the international break. This two players will have to work in this break to achieve the fitness in order to be ready for the big game.