 Manchester United defender Luke Shaw says that he is determined to rid the title as the "left back who broke his leg" by getting people to talk about his immense talent.
Shaw focussed on success after his injury
Shaw suffered a horrendous season-ending, leg break last September in a Champions League game against PSV Eindhoven and is only recently back to full fitness after getting over the mental and physical stress that the injury brings.
The defender now wants to be fully focused on playing football against with United and England as he looks to help both achieve success in the upcoming season.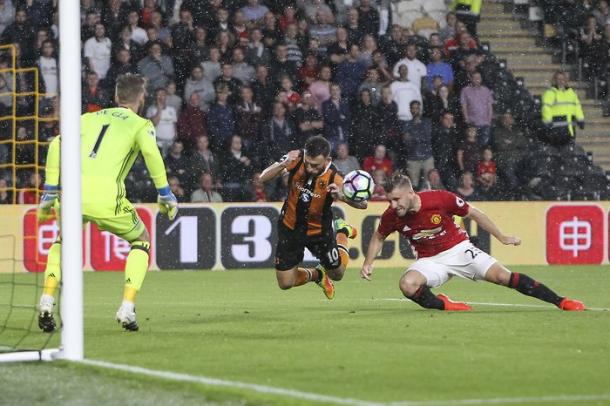 Shaw said that he wants to be "winning trophies" but not just with "United but with England as well" as he looks to be part of something big in both teams. The defender said that he doesn't want "people to know me as the left-back who broke his leg" and actually notice him as a player who can add a lot to both teams.
Shaw continued to say that he feels "really happy, personally" which is very important as he needs to be a great place to be ready to be back to his best. Shaw admitted that he didn't think that he would find his "feet so quickly after an injury like that" but he has and he already has shown that he can be huge for the club this season.
Shaw will enjoy having freedom under Mourinho
The most important thing for Shaw will be getting over going into a big tackle with his leg to see how it reacts. The defender though has already revealed that he has already received a couple of tackles in training, most notably from Ashley Young.
The left-back says that he has "had a couple of tackles in matches, but also in training" which is what he needed in order to see how it felt. Shaw went on to say that in training "Ashley Young was first to kick it" and he revealed that it "was good" which will give the defender a safe state of mind.
The club missed Shaw hugely last season and he has already shown what they missed and under Jose Mourinho, he has the licence to do what he does best and get forward to try and create goals for the team.