Southampton midfielder Dusan Tadic wants his teammates to 'push themselves to the limit' in order to get the Saints back into Europe.
The South Coast outfit crashed out of the Europa League earlier this month, after some underwhelming group stage performances.
Tough ask
Despite being in and around the top six in recent seasons, Southampton perhaps have it toughest this year. With a whole host of clubs expecting to be challenging for European spots come the business end of the season, Claude Puel's men must work harder than ever to ensure they get another crack at Europe next year.
Despite this, Tadic is confident his side can repeat last season's heroics as long as they "push themselves" to see where "the limit is".
The Serbian continued by saying:"We need to keep doing good in the Premier League," before adding: "We stay without Europe and it's very important for us. We need to prepare good and that's it."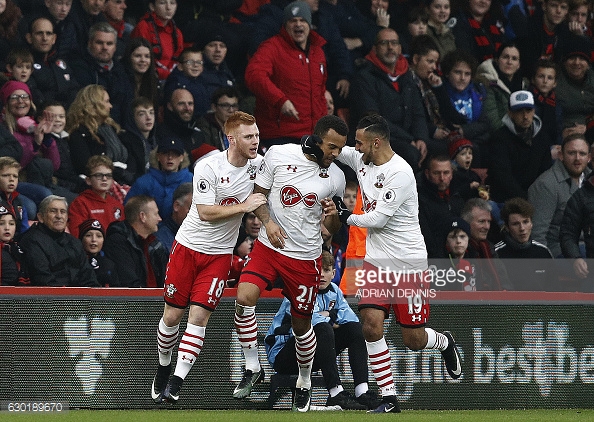 Important festive period
Southampton players were given three days off after their win over Bournemouth, as Puel's men look towards their tie with Tottenham Hotspur on December 28th. The next month or so could go a long way in determining how the rest of Southampton's campaign pans out.
Tadic insisted:"It's important to take rest a little bit and then prepare for the games that are coming." The 28-year-old also said: "Again it will be a busy period and we need to prepare for that."
Addressing last weekend's away win at rivals Bournemouth, the midfield sensation claimed: "It's important to take points always because if you lose one or two games then immediately you are down, and if you win one or two games then immediately you are up."
The Saints currently sit seventh, six points off Manchester United, who lie one place above them.