Newly appointed captain Steven Davis believes that his current Southampton side are "progressing each year", even with a long list of talent having left the South coast since his arrival in 2012 from Rangers.
Wednesday night's 1-0 win (2-0 on aggregate) against Liverpool in the EFL Cup semi-final serves to demonstrate this for Davis. For him "it's a fantastic achievement" that proves the team's "getting better", whilst they've always been "waiting for that opportunity to show it".
With one clean strike of the ball into the right hand side of Loris Karius' goal, Shane Long secured Southampton a place in the League Cup final for first time since 1979 - one massive opportunity to show progress.
Not missing anyone
Saints' conveyor belt of transfer dealings over the last few summers has been just one part of the smooth machine; in fluent operation by the Liebherr family and its closely knit staff.
It's why Davis feels so confident in saying that the club doesn't miss players such as Adam Lallana, Victor Wanyama and Dejan Lovren.
You could easily make the case that teammates Dusan Tadic, Oriol Romeu and Virgil van Dijk have had the same amount of, if not, more impact on the side since joining the Premier League.
After all, not many clubs can sell an estimated £200m in footballing talent and expect to be in a better place. But the Northern Ireland captain isn't looking back as he goes on to say, "now we've got an opportunity to create history".
He's not wrong either - Southampton haven't got a long list of trophies. Take away the memorable 4-0 win in their last visit to Wembley in the 2010 JPT final, the previous glory came in 1976's FA Cup final, ironically over Manchester United – the team they'll face in a months time.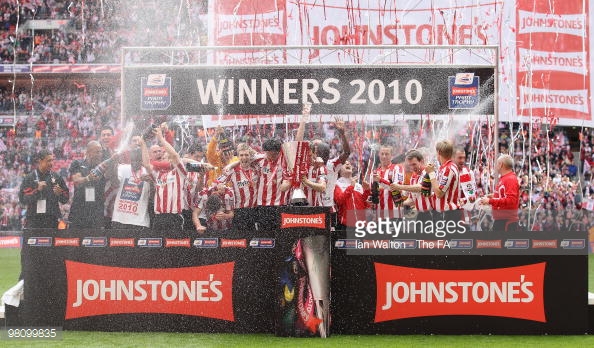 What's next for Southampton?
Talking of FA Cup wins, Claude Puel and his squad will be hoping for another this Saturday as they host Arsenal with a late kick-off time of 17:30.
Also looming is an end to the January transfer window, with key losses in the heart of their defence; Jose Fonte to West Ham and now van Dijk to a long-term injury. Saints should be looking to replace the gap left behind, even despite heroic performances from Maya Yoshida and Jack Stephens just a few days ago.
There just isn't a great deal of cover once you look beyond them. Romanian centre-back Florin Gardos hasn't seen much action since arriving from Steaua București, but equally showing little sign of a defender skilled at the top level.
It's a shame, for many reasons, that van Dijk is now unavailable; the prospect of a partnership forming with potential signing Mamadou Sahko surely could've ignited the currently bemoaning Saints supporters.