DUSAN Tadic has insisted that the 4-2-3-1 formation is the "best system" for him and Southampton.
The advanced playmaker has benefited from the change in structure after Claude Puel scrapped the 4-3-3 for a 4-2-3-1 in the 4-0 win at Sunderland last weekend.
The Serbian international assisted new signing Manolo Gabbiadini's second goal at the Stadium of Light, but he was more influential than ever under the new tactics.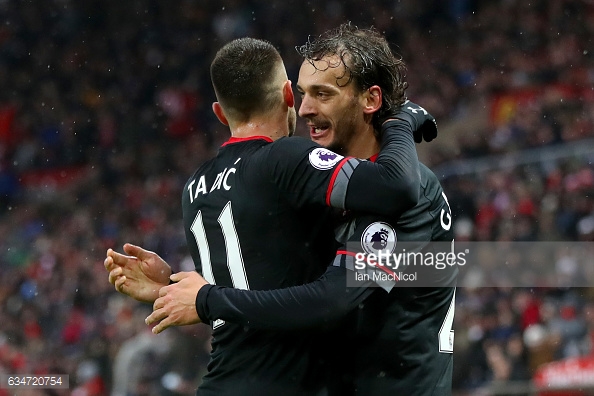 "We have been working on our system," he said. "We played a different system [at Sunderland] and that's the best system for us."
New lease of life
Tadic has struggled playing on the left hand side this season, and this change will give him a new lease of life.
He also added: "It's my best position in that system and I can show it (my qualities) even more in that position."
Puel's predecessors Ronald Koeman and Mauricio Pochettino used the 4-2-3-1 to great effect during their tenures at St Mary's, leading Saints to three successive record Premier League finishes.
Koeman, was the man who brought Tadic to the Premier League after signing him from FC Twente in 2014, and he also played him behind the striker and got the best out of him.
In two seasons under the now Everton boss, he assisted 19 goals and scored 11.
"Because immediately we have four offensive players," the 27-year-old said. "You have good balance between offence and defence and its more space for everyone to play."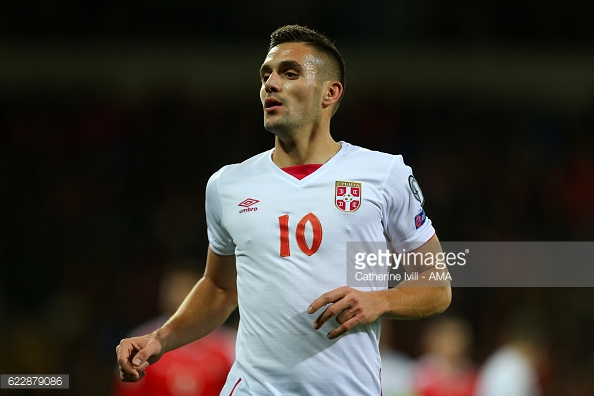 International Duty
He plays the same role in the national team and he says he 'can have a lot of influence' in that position, like he does for Serbia.
"In the national team before I was playing in that system. There I can have a lot of influence on the game."
Also adding: "You can see how the team play better and better and I will also be better."
Having now stopped the rot in the Premier League, Tadic has stated that Saints' mentality is completely different as they head for the League Cup final.
Wembley Bound
Saints play Manchester United in the showpiece match at Wembley on February 26.
"We have more confidence and a better team spirit. Everything is different now," he said. "It gives us confidence and now we have time to prepare for the cup final.
"We need to just keep working and believe in ourselves."
After a long challenging winter, Tadic and the squad can look forward to a warm weather training camp, when they have a few days away in Spain.
Puel will be putting his side through intensive training as they prepare for Wembley, and Tadic will be hoping they continue to perfect the 4-2-3-1 system in time for the big day.
"First we have a few days off, then we go to Spain for a couple of days to get ready for the final."