Watford goalkeeper Heurelho Gomes told watfordfc.com that he is very happy with a point however did have a bit of frustration.
Watford took the lead very early on in the first half as Deeney slotted away a penalty however it was not enough for the host's to take all three points as André Ayew sealed a point for the hammers.
"The point was fair" says Gomes
The Brazilian was happy with the way Watford started off the game however was not happy that the team did not grab another goal after captain Troy Deeney's early penalty. "I believe the point was fair" said Gomes.
He then added "I don't think we played that well in the second-half. They were much better than us and we couldn't keep the ball and that made things very difficult."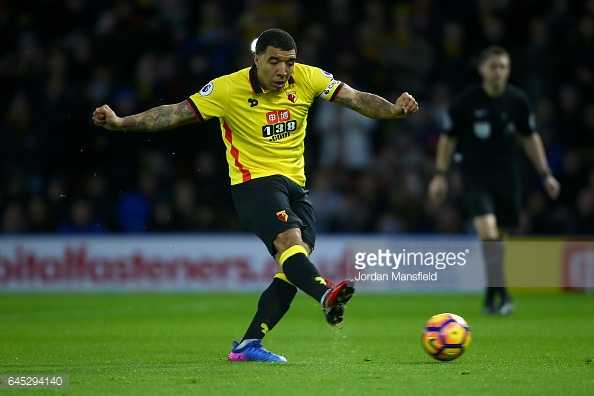 Watford need to start picking up points
The hornets are currently sitting 12th in the Premier League table just 10 points above the drop zone with 12 games to go and need to be picking up maximum points as much as they can. Watford did not have a good December going seven games without a win. However picked up form in the middle of January and went four game unbeaten.
With Southampton visiting Vicarage Road this Saturday, the hornets are in need of maximum points to head closer to that safe 40 points mark.
Watford still to face tough teams
With Chelsea, Tottenham and Livepool all still to play, it is important for Mazzarri's men to get points against the teams they should be beating.
As well as all these teams the Hornets still have to face, they still have to face Manchester City on the last game of the season.
If another season in the top flight is secured, the Mazzarri's job is probably safe for another season, if the opposite happens could it be bye bye Mazzarri?