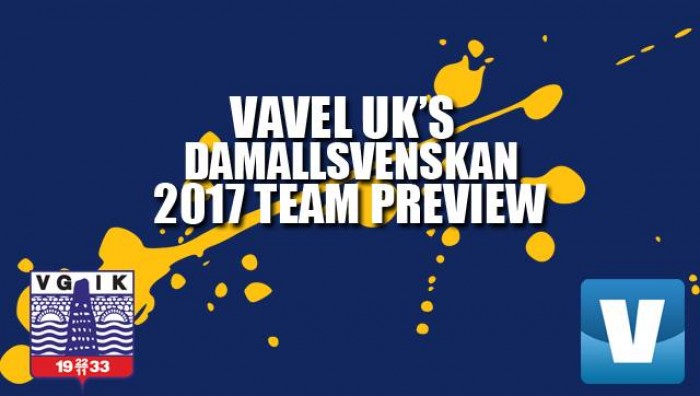 Vittsjö GIK finished on a respectable seventh place in the standings with more than 11 points down to the relegation line. They scored 29 goals and let in 38. Clara Markstedt ended the season as topscorer with six goals, but Finnish Internationals Linda Sallström (five) and Emmi Alanen (four) were not far behind. The two Finns also topped the clubs assist charts with four each.
Departures
Five players have departed Vittsjö. Foward Nkem Ezurike has joined Mallbackens IF in Elitettan, after struggling in her first season with Vittsjö. Josephine Chukwunonye has joined Asarums IF, while Anna Hjälmkvist (Växjö DFF) and Therese Björck (Glimåkra IF) has also found new clubs. Perhaps the biggest loss is Katie Fraine who has joined the ambitious Norwegian side Avaldsnes, but Shannon Lynn, who is expected to replace her in goal, is a very capable goalkeeper.
New season, new names
The departures has made room for new recruits. Emma Lundh (Liverpool FC) and Hannah Wilkinson (Tennessee Volunteers) has been brought in as attacking reinforcements. Fraine leaving has made room for Chandra Bednar, who most recently was a back-up keeper with Swedish Champions Linköpings FC. Amanda Persson and Osinachi Ohale, from Växjo DFF and River Angels respectively, adds depth in defence.
This season
Vittsjö is another team that it is hard to make prediction about. They have had a number of players out with injury in pre-season, but I also feel they have recruited pretty well. Lundh and Markstedt have both had injury problems, but if healthy, they together with Sallström is a very strong forward line-up, that also allows for several possibilities in terms of formation. Even Wilkinson can fill in here.
Alanen and Sandra Adolfsson is a really good midfield constellation, and if they can build on what they showed last season, Vittsjö could do very well. However, the season hasn't even begun and they are already dealing with injuries to a number of key players. A healthy Vittsjö side could very well do better than the 7th place last year, but an injury riddled one, could be involved in the relegation fight.
Who to look out for
For me Alanen is a really interesting player, who together with Adolfsson will be absolutely key this season. She started all league games last season, but has also been suffering with injuries in preseason. Defensively it's hard to look past Lisa Klinga and Ifeoma Dieke who are given starters.
Dieke has played for the club since 2014, and she brings both experience and quality. Klinga will play her third season with Vittsjö, but she also has Damallsvenskan experience from a number of other clubs. Sallsteöm was, together with Markstedt, the attacking highlight last season, and I will look forward to see how she gells with the new recruits in attack.
Personally, I will look forward to see how the young Ebba Hed does this season. Had a few appereances last season, and impressed.
Squad
Goalkeeper: Shannon Lynn and Chandra Bednar.
Defenders: Ifeoma Dieke, Lisa Klinga, Alexandra Benediktsson, Osinachi Ohale, Amanda Persson, Matilde Abrahamsson, Johanna Andersson and Fanny Kristiansson Ronnstam.
Midfielders and forwards: Sandra Adolfsson, Clara Markstedt, Emma Lundh, Rachel Mercik, Ebba Hed, Emmi Alanen, Linnea Jonasson, Matilda Olsson, Hannah Wilkinson, Ngozi Okobi Emma Nielsen and Linda Sällström