 Manchester United captain Wayne Rooney has returned to pre-season training despite being heavily linked with a move away from Old Trafford this summer.
Rooney has previously admitted that there are 'lots of offers on the table' regarding where he will be playing his trade in the upcoming season, but the England international has decided to head back to the AON Complex to make a start on training.
Jose Mourinho's players don't begin their pre-season tour of the United States until July 16, but the 31-year-old is determined to stay in shape and help in anyway he can in order to prove to Mourinho that he can still be a key asset for the new season.
No decision has been made
The forward has spent some time away with his family, a holiday in which he stated that he would think about his decision regarding his future in football but with one-year remaining on his United contract, the clubs record goalscorer has yet to make a decision.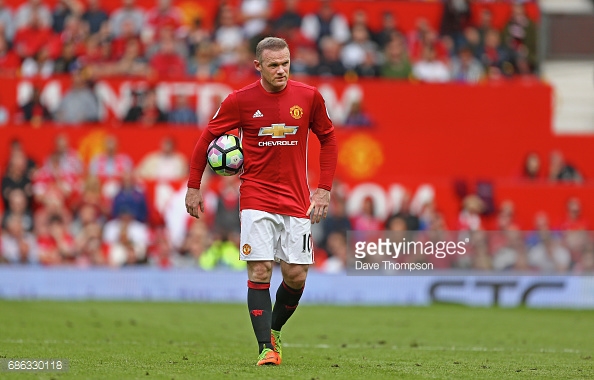 Speaking after United's Europa League success, just 26 days ago, Rooney said: "I've got decisions to make now over the next few weeks, have a word with my family, and then I'll decide. I think I just have to make a decision in terms of a football decision, and that's what I'll do.
"I'll do that the next few weeks with my family while I'm away and, honestly, as soon as I know what's going on then, I'm sure you (will know)," he added.
Rooney has also struggled to become a regular starter for England despite being captain of the country too. Manager Gareth Southgate left the countries all-time leading goalscorer out of the squad for the games against Scotland and France earlier this month.
Southgate has previously stated that he would rather see Rooney playing in Europe as appose to China or the MLS as it would be easier to select Rooney for games.
Could Rooney make Everton return?
It is believed that Everton are the only Premier League club that Rooney will consider - if he was to leave the Red Devils in this transfer window. Rooney started his playing career with his boyhood club Everton and are favourites to reunite with him after selling him to United in 2004.
However, the Chinese transfer window is now open and Rooney's agent Paul Stretford was rumoured to have visited China to listen to offers for his client. However Rooney has said on a number of occasions last season that he wants to remain at United for the foreseeable future.
The United squad will link up together in early July before they fly-out to the States and it's still unsure whether or not they will be joined by Rooney for the tour.