 Away on duty with England in their U21's Euro 2017 campaign, Southampton midfielder James Ward-Prowse had some warm words for the now-unemployed Claude Puel.
A Frenchman who divided the core support and unified the casual fans in principle, now leaves the South coast heavy hearted perhaps in search of a less stressful job.
But for Ward-Prowse the stress that resonated in the crowds did not hinder his relationship with Puel, as he described him to be "very good to me" due to the flurry of "opportunities".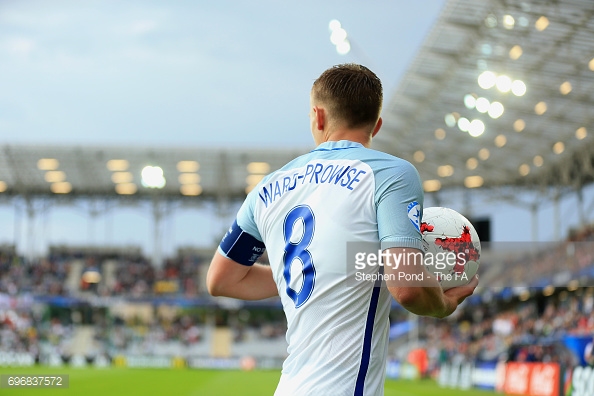 Positive Puel
Under his management Ward-Prowse looked to be more secure in his role, diverting to wide roles and leading the side in many Europa League games.
Where the likes of Ronald Koeman and Mauricio Pochettino may have seen the 22-year-old as a solid squad-man, Puel turned him into a starter.
For this he even went as far as thanking him, but ultimately came back to the topic of the moment: "I have got nothing but thanks for him (Puel). But my main focus at the minute is the tournament".
In Monday's win-or-go-home tie with Slovakia it was Ward-Prowse who served up a delightful cross-field through ball for club teammate Nathan Redmond to put England ahead 2-1.
Now, going into another crucial fixture with Poland Thursday night, Saints' academy man and co. will he hoping for another victory to send them through to the Semi-Finals.