 With the coming and going of players in Southampton's ranks, sometimes guessing who will be lining up in red and white come August makes for an ever-elusive task.
Nonetheless, it's exciting for fans and peers alike to peek into an unknown future, especially given the previous campaign's distinct lack of zest.
In Saints' case, new signings are the result of extensive research and planning; the likelihood is that new-boss Mauricio Pellegrino will be shown the pick of the bunch.
So with that in mind, proclaiming potential signings is merely a shot in the dark instead of clear pressing target - for example, we all know who teams such as Chelsea, Manchester United and Liverpool are after in comparison.
Pellegrino favoured the 4-2-3-1 in his time at Deportivo Alavés; a formation that many fans at St. Mary's will welcome back.
After all, Mauricio Pochettino's use of it created the best football they've seen for all five years of being back in the big time.
Attempts to tinker with the squad's clear preference in approach landed Claude Puel in an immediate hot seat, he was never really able to recover regardless of how many times the system changed.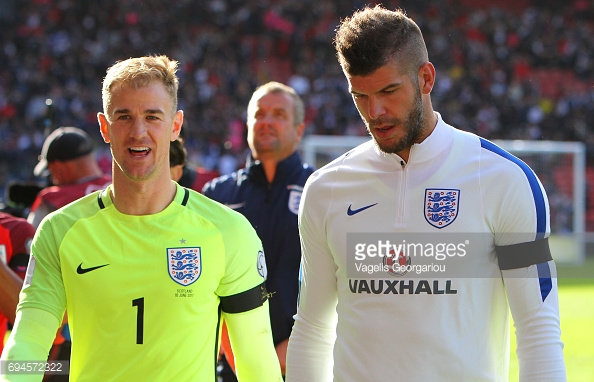 Defence
Goalkeeper: Fraser Forster
Yes, Forster didn't exactly enjoy the best of seasons, but clearly confidence was an issue and a positive character like Pellegrino could re-ignite the fire in a goalkeeper lacking spark.
His moments of misfortune were just the foundation for continuous sluggishness and a distinct inability to command any sort of area.
Yet, it's likely that he'll be given another chance this year being the highest paid player, unless of course newly-promoted Newcastle make an offer Les Reed cannot refuse.
Other options could include fellow England-international Joe Hart, who will be looking to make a return to the Premier League.
Left-back: Ryan Bertrand/new signing
Saints' strong-and-stable defender has grown an unexpectedly large amount in the few years of arriving from Chelsea, but maybe it's time for Bertrand to move on.
His service to the club and community has always been stellar; his announcement drew a response of uncertainty but now those moments only come when his name isn't on the team-sheet.
Unfortunately for Southampton, the now-regular-international figure has outgrown his club and you could easily make the argument that his performances have earned him the place of best left-back in the league.
Although, towards the latter stages of last season the 27-year-old's body language wasn't one of a leader or even someone who looks at home - previously glowing in both regards.
Hopefully for the red-and-white's this was just a side-effect of the ongoing disarray under Puel and not signs that Bertrand will leave this summer.
After all, there isn't an immediate replacement; Matthew Targett isn't exceptional going forward or backwards, Sam McQueen while showing himself to be capable of brilliance just isn't a first-team regular.
Reportedly Saints have been looking at the option of signing Ridgeciano Haps from Eredivisie outfit AZ Allmaar.
Left Centre-back: Virgil van Dijk
Strong words from Reed are simply impossible to go back on now and if Pellegrino has been promised the Dutch international, he shouldn't be deceived.
This is why van Dijk could line up in Southampton's new retro kit, if not, it'll take some doing to replace the man-mountain. Then again, these are scouts who managed to recover from the loss of one classy Toby Alderweireld.
Maya Yoshida will likely be first choice should Van Dijk leave or injuries start to become a factor; last year was far and away his best showing since arriving from VVV-Venlo.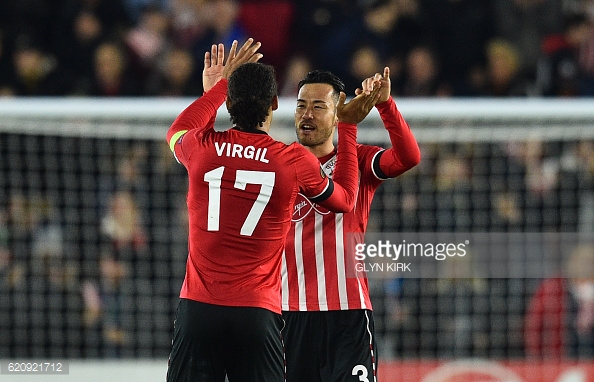 Right Centre-back: Jan Bednarek
Reports suggest that this young star could make a move imminently, potentially becoming the most expensive export from Poland.
Akin to James Ward-Prowse and Nathan Redmond, Bednarek has been starring in the U-21 European Championships.
Former Saints goalkeeper Bartosz Bialkowski described the Lech Poznan-man as a 'trustworthy' defender and perhaps the second best centre-back in the Ekstraklasa.
One player who had to travel a bit further for those Euros held in Poland happened to be Southampton's Jack Stephens - another option at this position.
Right-back: Cedric Soares
One Euro 2016 winner who chose to stay enjoyed a fantastic growth in stature other the span of a few months last season, it'll be key for Reed to live up to his words and scare off the likes of Barcelona and Everton.
With Jason McCarthy leaving for Walsall and Cuco Martina likely to be on the way too it paves the way for French youngster Yan Valery to be back up behind Jérémy Pied (if he sticks around) - last year's pre-season saw the start of a promising career following on from his professional-contract signing.
Midfield
Left-defensive-midfielder: Oriol Romeu
An easy choice; Saints' Spanish rock cemented his starting place and earned a couple of awards along the way.
Replacing Victor Wanyama was always going to pose an enormous problem, but in Romeu Southampton have an expert midfielder capable of outperforming his former-teammate.
After years of being the long-lost understudy, Harrison Reed will have to wait another to be near this first eleven which is unfortunate given the academy product's clear talent.
Pierre-Emile Højbjerg never stamped his authority on a starting place after being named player of the month for August last season, he'll be looking to make more of a name for himself this time around.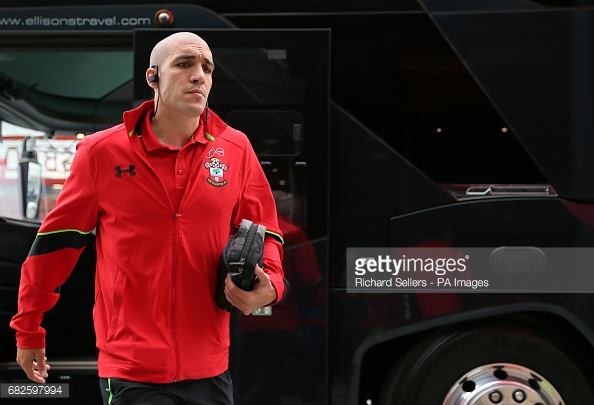 Right-defensive-midfielder: James Ward-Prowse
This has to be the year the England-U21 captain becomes a staple in the weekly team-sheet — no more being used out of position or irregular bench appearances.
It's been established that defensive-midfield is Ward-Prowse's preferred position, albeit having seen a short stint of success out on the right under Puel and even Pochettino before that.
Alongside Romeu it gives the 22-year-old a chance to embark on runs forward but not be expected to take on players which is not one of his strengths.
Equally, Steven Davis could be entrusted in this position when Saints face lesser opponents; his defensive liabilities can cause problems against the strong top seven.
Left-attacking-midfield: Nathan Redmond
Redmond didn't have a spectacular first year after coming in from Norwich, but he did do enough to earn a starting spot ahead of Sofiane Boufal.
The latter will need to fix his attitude and prove to Pellegrino he is deserving of a chance, since his talent is abundantly obvious but not matched with the right mindset.
Where Redmond showed himself to be exceptional at times was clearly out left, not in any striker-role (Sorry, Claude).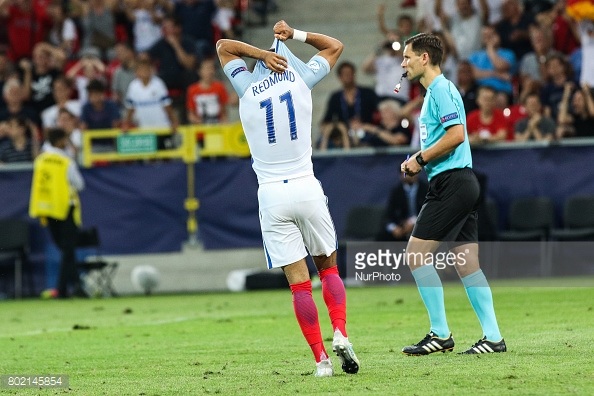 Centre-attacking-midfield: Dušan Tadić/new signing
During a short spell of being utilised in attacking midfield amongst a 4-4-1-1 formation, it became clear that Tadić could make the switch from left to a more central position.
What didn't become clear was whether the Serb is loyal to himself or the team; reports of unrest after a string of substitutions saw a final few months of seriously poor form.
On his day, the 28-year-old is outstanding at the highest level, unfortunately these days became few and far between through the second half of last year.
This begs the question for Pellegrino: is it time to search for a natural attacking midfielder?
You'd have to think so, Saints desperately miss an advanced-and-skilful player able to score goals and create.
Tadić Is capable of the latter but his goal-scoring form isn't one he will ever look to improve since he favours assists. On top of that, Davis is never going to become a goalcorer overnight, perhaps it's time to promote Jake Hesketh if the right man isn't found.
Right-attacking-midfield: Definite new signing
Out on the right the Saints have a real issue, and have done since their return to the top tier in all honestly; you'd have to go back to Jason Puncheon or even Alex Oxlade-Chamberlain (In League One!) to find a real natural right winger.
Josh Sims seemed very comfortable coming into the side on occasion - most notably at Anfield - but it would be a huge risk to rely on a freshly-birthed winger to do the job all season long.
Borrusia Dortmund's Emre Mor had been linked with a move to the South coast but this deal looked likely to be hijacked by Liverpool.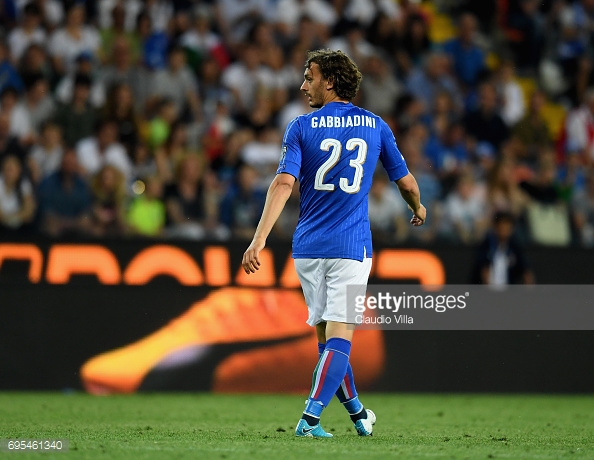 Central-striker: Manolo Gabbiadini
Who else?
Gabbiadini, worth more to Reed than a Lamborghini according to his fans, showed he is worthy of leading the line, quite like his Italian compatriot Graziano Pelle used to.
Admittedly his form dipped after an injury kept the 25-year-old out for a couple games, but with a full pre-season and new coach, he'll likely be back to his best.
Having only played half a season, Charlie Austin still managed to end up as the squad's top scorer, it's likely that he will be the back-up and Jay Rodriguez will make way to West Brom.