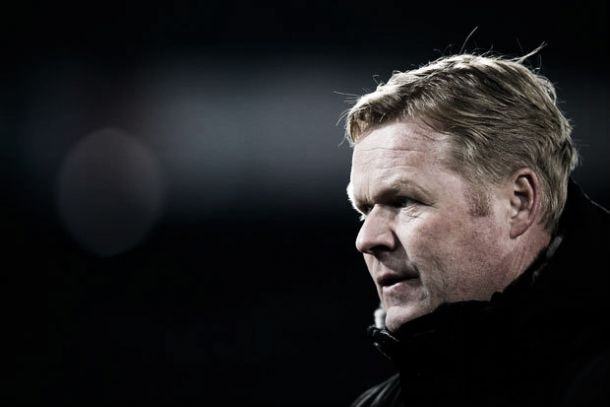 Southampton took the Premier League by storm last season, doing well throughout and giving the bigger clubs a real run for their money in the competitive fixtures, narrowly losing to the top 4 sides with the prospect of nothing to lose.
Having unfortunately and inevitably being forced into selling their key players this summer, it is clearly a time for change at St.Mary's, and what better way to do that but by buying new, good players for the club.
With the likes of Lallana and Lambert (both to Liverpool) and Shaw (to United) all going, as well as Croatian centre-back Dejan Lovren being heavily linked with a £20million pound move to Liverpool - it is obvious that Southampton need to make some new signings to strengthen in every position.
With young midfielder James Ward-Prowse in the ranks, he will be eager to get game time under his belt for club and country in the upcoming season.
What Southampton now need:
A new goalkeeper - Boruc is good and all, but he has been inconsistent since he suffered a broken wrist in December of last year. They need a stopper that can guarantee them 15 clean sheets-a-season for example, and Boruc isn't that guy. Gazzaniga needs more experience before he can be considered a first-team player, so for now, a goalkeeper is priority.
A good, solid centre-back - Lovren has been heavily linked with a move to a Champions League club in the Premier League over the past few weeks and it has concluded with rumours of him set to complete a medical in the next few days or so to join Liverpool, for £20million pounds.
So, it would only make sense if they could replace him with someone of the same quality as Dejan; having picked him up relatively cheap last year at a bargain transfer fee and making some profit in the process. Something to think about, especially as Fonte and Yoshida aren't exactly world-class.
One or two full-backs - Luke Shaw has already left the club in a record transfer-fee of £30million pounds to join Manchester United, and fellow youngster Calum Chambers is rumoured to be joining Arsenal in the coming weeks. Nathaniel Clyne would be their only first-team full-back, which is alerting.
A clinical striker - Losing Lambert will be costly; his consistent performances and set-piece quality along with his reliability was important last season. They have already announced the signing of experienced striker Graziano Pelle from Feyenoord, but they need more! Osvaldo looks set to leave the club, Rodriguez is still injured and Mayuka isn't enough.
A good midfielder, or three - Lallana gone, they need a creative midfielder to replace his role. In comes Koeman's first signing as Saints boss; FC Twente midfielder Dusan Tadic! He looks like a promising player, for sure. But they should not rest on their laurels, and sign a few more good players to bolster the midfield. If you are to believe reports, French midfielder Morgan Schneiderlin is also set to leave the club this summer, after an impressive season in the 2013-14 campaign.
Tottenham are rumoured to be "in the driving seat" to sign him, but he would cost an inflated price of up-to £28million pounds - enough for a decent replacement, surely?
At the end of the day, no-one wants to see a team struggle badly after they sell their main stars. It happened to the likes of AC Milan, Dortmund, Arsenal and Atletico Madrid in recent seasons, and there is a good chance that it could happen to Southampton aswell if they are not careful and smart with their money.