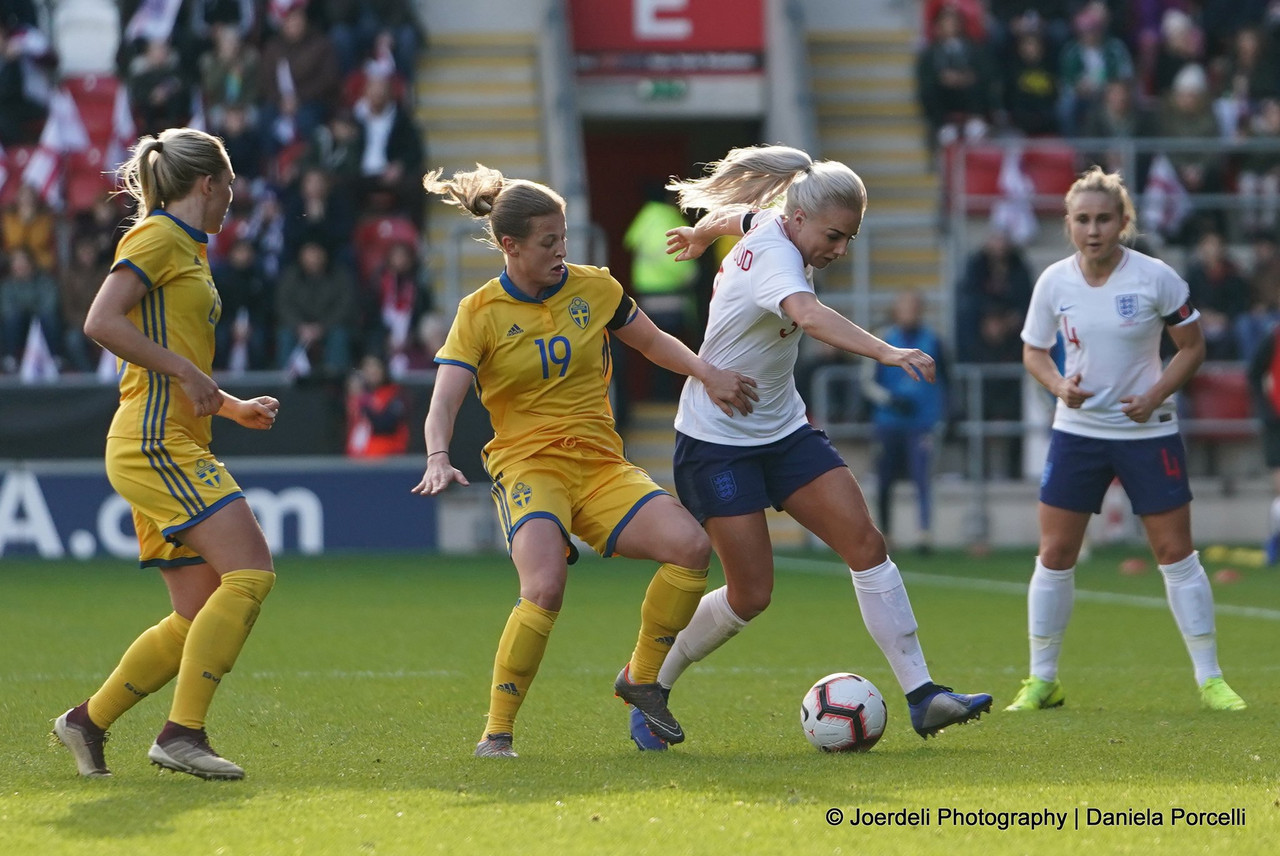 Following Sweden's friendly win over England we spoke to goalscorer Anna Anvegård about opening her account for Sweden and how she's adjusting to the national team.
Firsts
Earning just her fourth cap, the 21-year-old capped off a fine year as she notched her first senior goal for Sweden. The young attacker clearly a little lost for words after the match.
"It's amazing, an amazing feeling, it was so fast I didn't realise… but I'm very pleased."
Having had a standout first season in Damallsvenskan with Växjö, Anvegård's form has been well rewarded by Sweden coach Peter Gerhardsson, but the young attacker refuses to take her place for granted.
"I think that I have to play good here with the national team but also with Växjö to have the opportunity, and it's a really good feeling now that I scored to show that I can score for Sweden as well."
The youngest in the current squad, Anvegård has fast adapted to her new surroundings, getting over an early bout of nerves to settle with her peers.
"The first time I was very nervous, they're big players I've looked up to for a long time so I was quite nervous but now I know all of them and they're very nice people and I really enjoy being here."
Having formed a formidable partnership with Jelena Čanković at Växjö, Anvegård can already see a similar connection forming with one of the more experienced players in the team.
"I think Kosovare Asllani is the most like Čanković, she has a good vision and makes very good passes to me, I think we have a good connection to each other."
With Sweden adapting to a more attacking style under their new coach and former striker Gerhardsson, the young goal-getter has had no trouble adjusting to his style, very much on the same page as her coach.
"He is very good, he plays in a way I like and I feel comfortable playing the same way he wants to play."
Unbeknownst to Anvegård she would be receiving the award for best newcomer (årets nykomling) at the Fotbollsgalan the next day, rubber-stamping the year she's had but on a cold day in Rotherham, she was already looking forward to looking back.
"Now that the season is over I really have to relax and think about how the season has been and it's gone well for me."