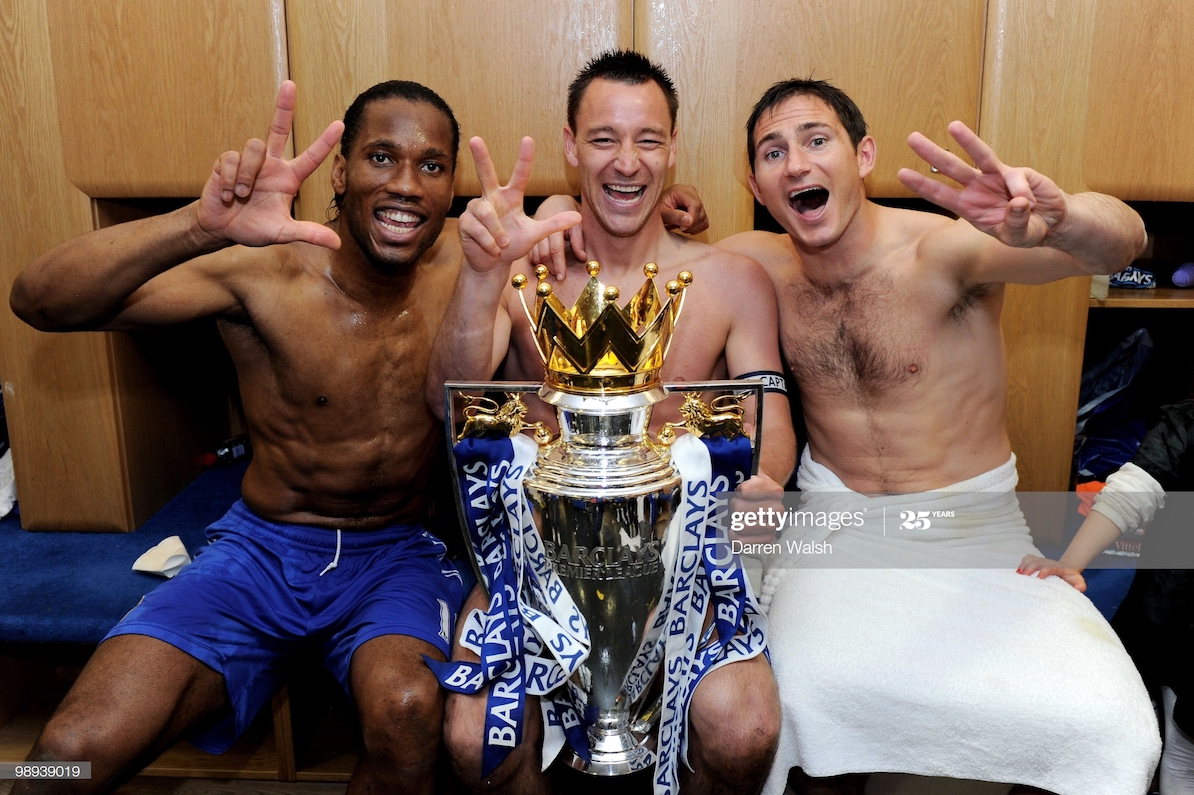 Chelsea thrashed Wigan Athletic 8-0 on this day in 2010 to take the Premier League title back to Stamford Bridge.
Two goals from Nicholas Anelka and a Didier Drogba hat trick ensured Chelsea snatched the title away from Manchester United, who had won it for three successive seasons.
The Blues' third title was their first since 2006 and capped off what had been a fantastic season.
Anelka settles the nerves
Chelsea and United went into the last game of the season with just a point between them, meaning Chelsea just needed to win to bring the Premier League back to London.
Nicholas Anelka's goal inside the first 10 minutes settled the nerves before Frank Lampard all but sealed the title with a cooly dispatched penalty in the 32nd minute.
Chelsea weren't going to stop there though. They put on a performance in front of their fans that was typical of the season as a whole.
The team had marched to the top of the table, scoring over one hundred goals throughout the season.
They scored over four goals in a game NINE times, including a 7-1 thrashing of Aston Villa and a 7-0 demolition of Stoke City.
The deadly trio of Drogba, Anelka and Florent Malouda made up the vast majority of those goals.
Drogba went in to the match with 26 premier league goals to his name, the same amount as his golden boot rival Wayne Rooney.
Despite being 4-0 up, it was clear to see that Drogba wasn't happy with the fact he hadn't scored yet, such is his competitive nature.
So when Drogba scored the fifth, Stamford Bridge erupted in support for their teams main man.
He completed his hat-trick late on, sealing the golden boot and making sure it wasn't just team awards that were won that day.
Despite Manchester United winning 4-0 against Stoke City that day, it was the Chelsea players who went home with Premier League winners' medals around their necks.