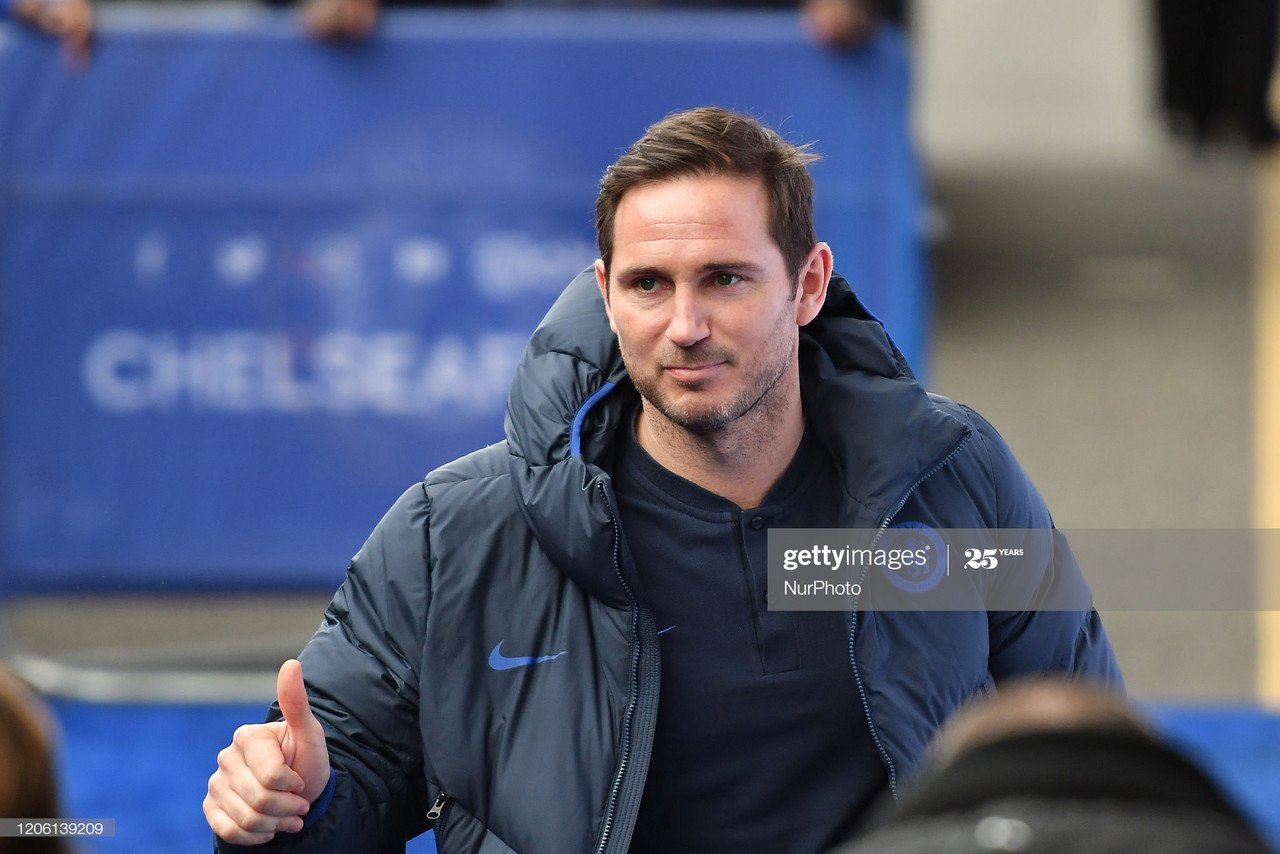 Chelsea manager Frank Lampard has said Chelsea were "put in their place" by Bayern Munich back in February as he looks back on his first season in charge of the Blues.
Chelsea lost 3-0 at home to Bayern in the last 16 of the Champions league, their last European game since the coronavirus outbreak caused a halt to all football.
With UEFA being unsure when the Champions League can return, that game in February is likely to spell Chelsea's exit from the Champions League.
Speaking to an NHS worker and lifelong Chelsea fan over video call, Lampard said that he hopes that will be a game that him and his team can look back on in the future:
"I actually didn't feel that bad after.
"I was disappointed, of course, because you go, Oh 3-0, the game's probably gone even with the away leg.
"But it was like, yeah, that's the level for the young boys – and a few of them were playing that night – and us as a team, of level of quality, of player, and a team that are clinical with Lewandowski and all that, then we need to know that.
"I'd like to think that Bayern Munich game we'll look back on in a year or two years' time and it will be a defining moment for this group."
"You have to work as you want to play on the weekend"
Despite the result being a negative one for the club, Lampard is looking back on the game, and the season as a whole positively.
With there being no football for over two months now, Lampard has had plenty of time to reflect on his first season and, with the club sitting 4th in the table and into an FA Cup Quarter-final he will feel pretty good about how it's gone:
"When you look back at the season, our performances against like [Manchester] City, when we went there and lost 2-1, we played really well for big parts of the game.
"Liverpool, every game we played against them we competed against them, and they're clearly the best team."
On results not always matching promising performances, Lampard said:
"Sometimes you don't get that from the outside. That's why I think Chelsea fans have been like that this year. Because sometimes, this is a lot in the media, the result completely defines what the fallout is.
"So if you lose 1-0 at home, everyone will lose sight of the fact you have 25 shots and this and that and didn't stop running in a certain game.
"My whole mantra with the players – and I tried to be like this as a player myself – you have to work as you wanna play on the weekend. It sounds really simple, and everyone kind of feels the same, but in practice that has to be the case.
"We have to make sure we train at that level every day, that has to be the culture of it and then hopefully you see the uplift. Because these teams now, City and Liverpool, it's no surprise, they run further than everybody else, they run at a higher intensity than everybody else."