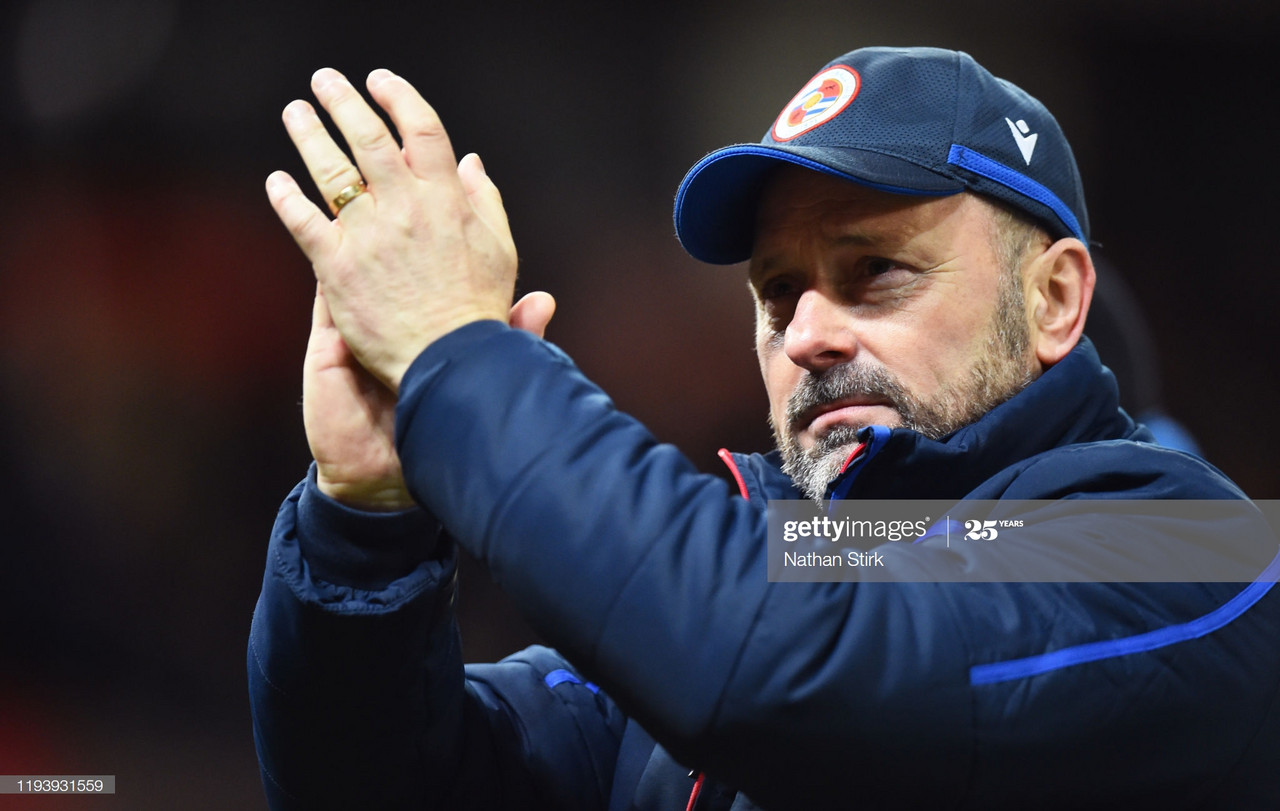 Reading manager Mark Bowen believed his side should have had 'two penalties' after his side were held at home by Stoke City.
Lucas Joao's early goal was cancelled out by a late Nick Powell header which boosted the Potters chances of survival and killed any play-off aspirations for the home side.
But the main talking points came in the second half with the Welsh boss believing his side were denied a victory today due to a poor refereeing performance.
'I was exasperated by his performance'
The Royals manager headed straight to the referee to vent his frustrations at full time and had this to say oh his performance after the game.
Bowen said: "He raised my blood pressure a few times.
"We had two absolute stonewall penalties that should've been given.
"I was exasperated by his performance."
Joao blow
Reading's number 31 benefited hugely from the break in the season due to the fact he sustained a bad injury prior to the pandemic.
The time off allowed the Portuguese striker to recover and get back fit- raring to go for the rest of the season.
And despite a well taken goal which gave Reading the lead in this game, his afternoon was cut short due to a pulled hamstring sustained after a lovely individual run through the Stoke defence in the first half was stopped abruptly.
As a result, the 26-year-old limped off after the incident and demonstrated his frustrations by slamming the seat as he sat down after being forced off.
It was likely that he tweaked his hamstring, but not even the Reading boss knows the extent of the injury that was sustained in the first half today.
"It's very frustrating," Mark Bowen said. "He was furious when he came of.
"He said he didn't feel anything pull or snap - it stiffened up really quickly. We won't know the extent for 24-48 hours."
What's next for the Royals?
The side from Berkshire sit in 14th place, currently eight points of the play offs and eight points off the relegation zones.
The valuable point for Stoke moved them to within six points of Reading suggesting survival isn't guaranteed for Bowen's side.
And with Joao likely to be out for a while, Bowen's side have to be careful not to let complacency slip.
First chance for the Royals to respond to this disappointing result comes next Saturday as they travel to the East Midlands to take on fellow mid table side Derby County.