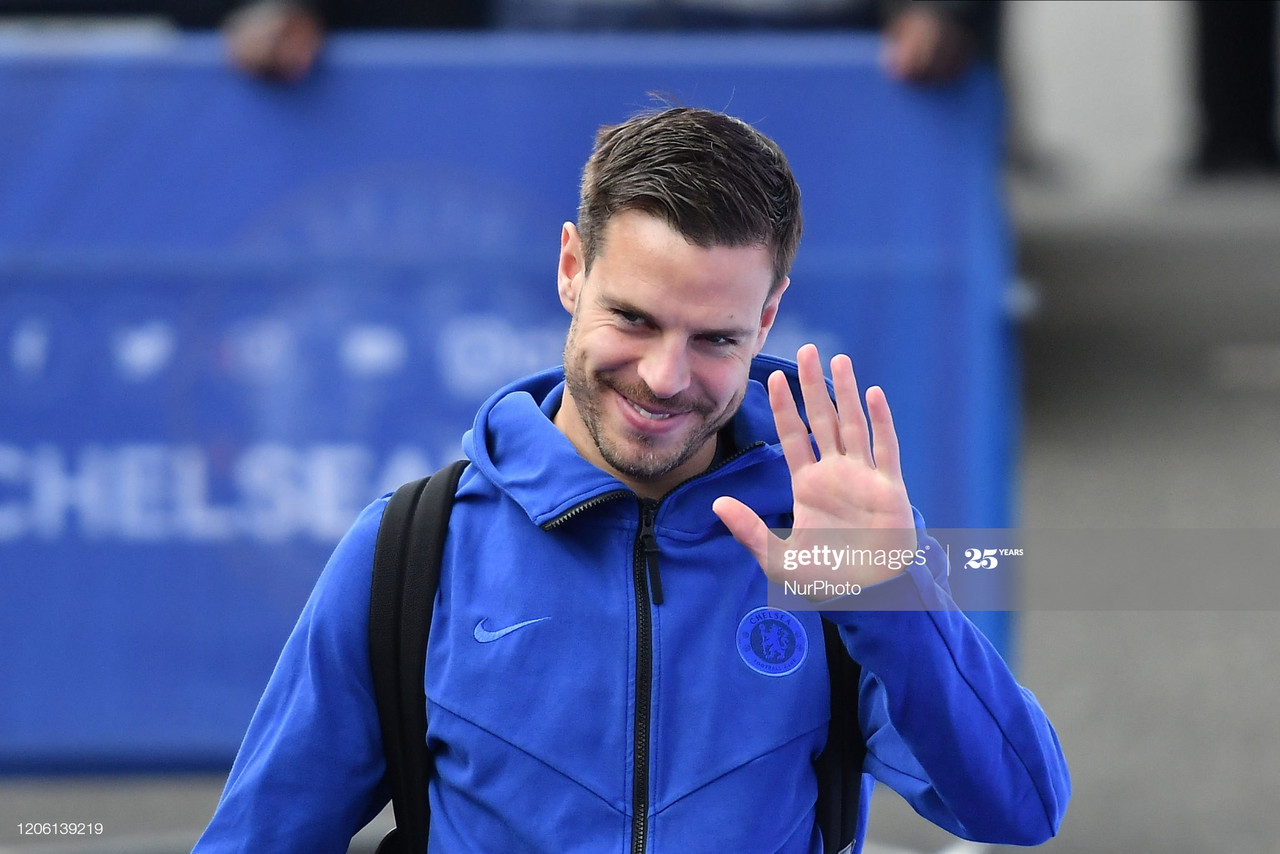 Chelsea have had an 100% record since the restart of football in June after beating Aston Villa, Manchester City and Leicester City in the F.A. Cup.
Skipper Cesar Azpilicueta has had a significant impact post lockdown, including his two assists against Villa, the full-back has been explaining the role of captain behind closed doors.
The Spaniard admitted that he has had to change the way he gets ready for games after the influence of social distancing. The number 28 said the responsibilities have changed in the build-up to kick-off.
"It is true that I like to prepare for the game in a certain way with my own preparations, but now is different. When you are captain you have extra responsibility. You have also the Premier League and the referee's meetings.
"Sometimes you must be involved also in the dressing room to try and lift the players and their mood. You must make sure everyone is ready for the game and we start the game well, for this it means the captain has extra responsibilities."
New routines
'Azpi' stated he has been stressing to his team mates how important it is to settle into the new routine. The full-back continued by explaining it can help Chelsea if they adapt quickly.
"We are used to playing football in a certain way which is why it is so different playing behind closed doors. We have played friendly games; this was to see how we could play in an empty stadium and how to adapt. The teams that adapt quicker will have an advantage over their opponent.
"That is what our plan was, how quickly can we adapt. Even though it is 11 against 11, you have two extra subs and sometimes the stadium feels like a cold atmosphere. Usually we are used to playing in full stadiums with amazing atmospheres.
"The impact of teammates is more important now because we must rely on each other to pick ourselves up and push each other on."
New Roles
It was not just on the pitch duties that has affected the impact of captain at Chelsea Football Club.
Azpi had to stay communicated with his teammates during the lockdown when they were awaiting news on the current 2019/20 season.
"My role as captain meant I was one of the main vocal points when we had zoom calls and some WhatsApp. There was a lot of uncertainty at the start because we did not know what was happening.
"Some players wanted to go back to their countries to see their families. Everyone had their own problems trying to solve issues wherever they could.
"At this point we were training through zoom calls as a team to keep fit. From my point of view, it was trying to keep everybody as close as possible. We did not know if the season was going to be cancelled or not, so we had to stay active.
"Now we are all back as a team it is all about being prepared for the most important games of the season coming up."