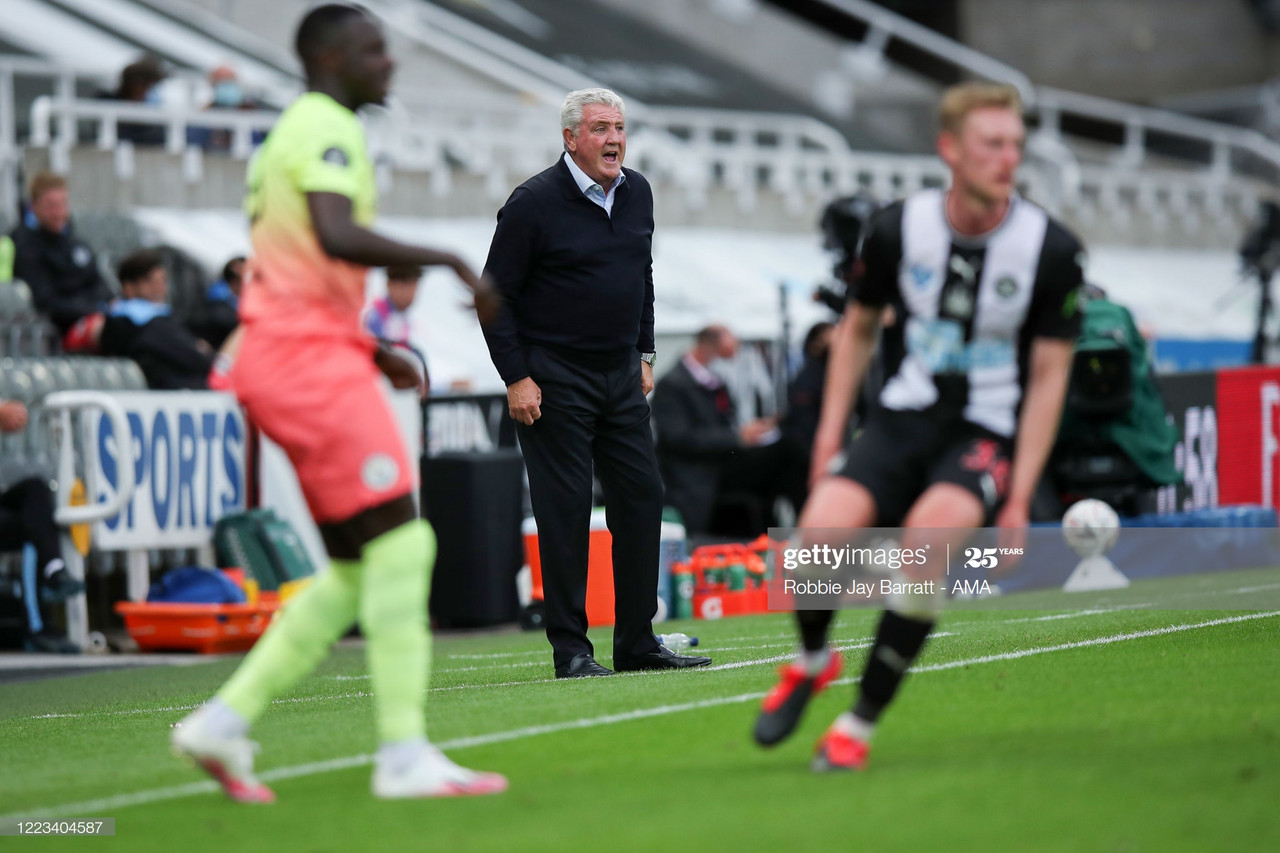 Newcastle United manager Steve Bruce had labelled his sides Emirates FA Cup tie with Manchester City the biggest game of the season with the Magpies all but safe in the Premier League.
But a changed starting eleven and a different formation led fans to believe otherwise as Bruce's men struggled to create throughout the 90 minutes.
The key moments in the game also cost his side dearly with a daft penalty conceded by Fabian Schär and a shocking miss from Dwight Gayle proving costly for Newcastle in a one-sided encounter, much to the manager's frustration.
"We didn't do enough to make it a cup tie in the first half," Bruce admitted
"We sat in and defended well but unfortunately we gave an awful goal away which is bad enough against this type of opposition.
"We were better in the second half and the big chance was the big turning point and we wanted that to go our way and then they score two minutes later with a great goal. They're a wonderful team and they're difficult to play against."
The fans could have made the difference
With all football matches in England currently being played behind closed doors due to COVID-19, sides like Newcastle who sometimes have to rely on their supporters to help them get results against the best teams.
The Magpies boss was aware of the fact that he and his players could have done with a full St James' Park in this cup tie and revealed the difference that they could have made.
"We're unique and standing in an empty stadium is not the same," said Bruce.
"It's important for the club and our supporters to get to this stage of the competition and it's a shame they couldn't have been here for this game.
"They give you that little bit more energy but it wasn't to be because of everything going on at the moment."
Time to look ahead again
Whilst Newcastle's cup exit was disappointing for all concerned, Bruce knows that his side have to start looking forward again with their next match coming on Wednesday night against Bournemouth.
The Newcastle gaffer will now have to assess his options ahead of that game on the South Coast as the matches continue to come quickly in the top flight.
"We've got to dust ourselves down and see how we are," Bruce said.
"It's going to be our fourth game in something like eleven days which is tough.
"I'll certainly be having a look at who's fit and fresh, and I'll use the squad to the best of my ability to make sure that we're ready for Bournemouth."