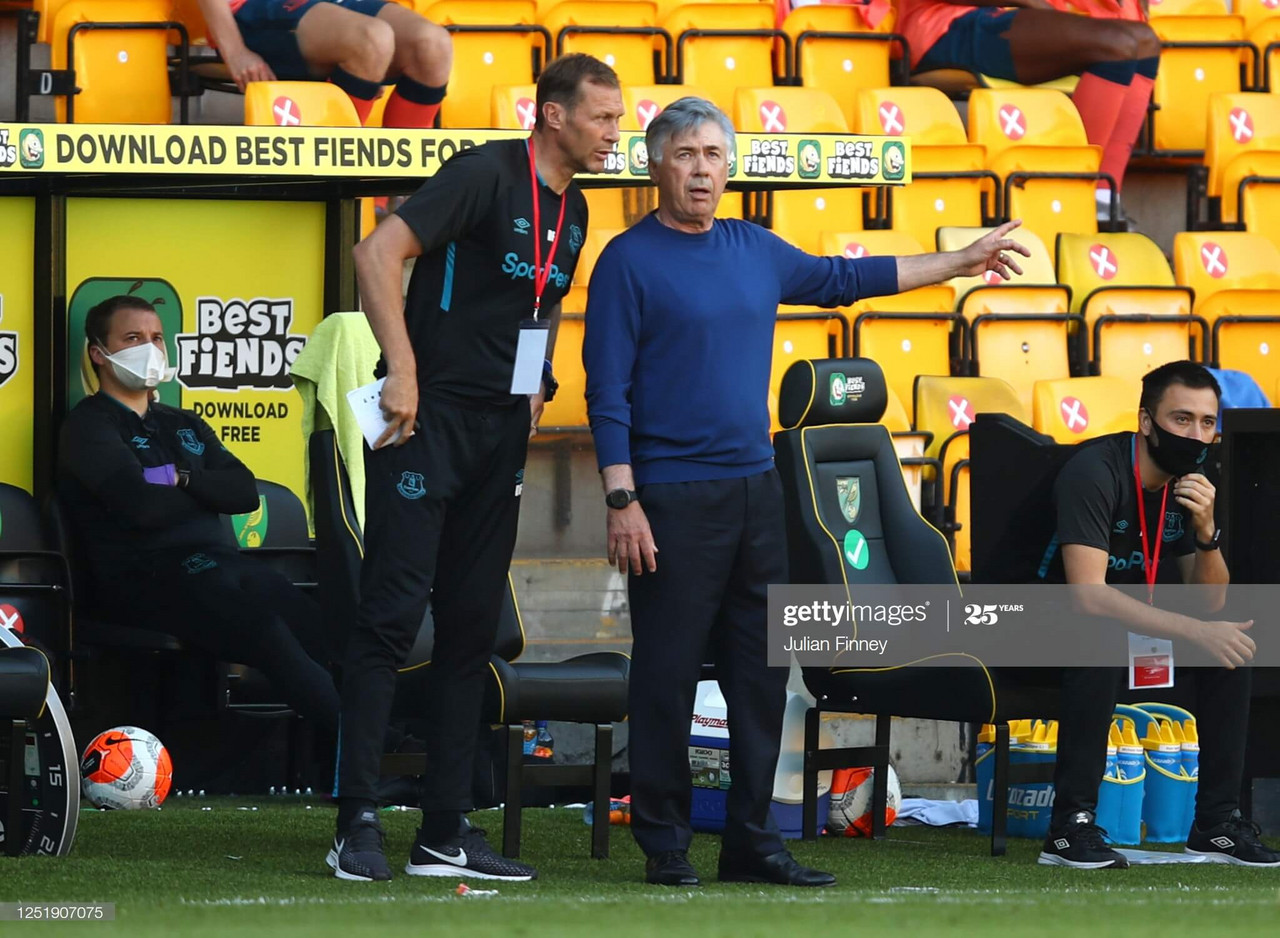 Carlo Ancelotti has said he hopes Everton will replicate the meteoric of Leicester City in breaking into the top four of the Premier League as his side prepare to welcome the Foxes to Goodison Park on Wednesday evening.
When asked if Leicester were a good example of what he hoped to do with the Toffees in the future, Ancelotti had plenty of praise for the East Midlands side saying: "The goal is, and we have said this from the first day, that I was here to be competitive, to fight for the first four places of the Premier League.
"Leicester have done really well. They won the Premier League a few years ago and so they can be a good example to follow for us."
Leicester shocked the world when they stormed to the Premier League title during the 2015-16 season under the tutelage of fellow Italian Claudio Ranieri despite starting the season as 5000-1 outsiders and while the achievement was seen by many as a once in a lifetime event, Ancelotti has made no secret that he believes the sky's the limit for the Toffees.
Toffees almost back to full strength
The manager also provided an update on some injuries that have plagued his side since the recommencement of the Premier League saying: "Only Yerry Mina is back (for the Leicester game). Djibril Sidibe will be back on Friday and Theo Walcott will be back on Monday".
Ancelotti was buoyed by this news of having his squad back at full strength saying: "I think it is really important because now we begin a period where we are going to have a lot of games so it will be important to have all the squad available.
Luke Garbutt? Who's he?
But the moment this press conference will be remembered for will be the hilarious moment where the Everton gaffer seemed to be completely unaware of who Luke Garbutt was on the day the Everton left-back was released from the club after 11 years service.
After being asked about the decision to allow Garbutt's contract to expire, Ancelotti appeared visibly confused before asking for the question to be repeated and finally responding: "Sorry, but I am surprised about this question. I don't know."
Thankfully the defender seemed to see the funny side of the incident, taking to Twitter to share the video with a series of laughing emoji's.