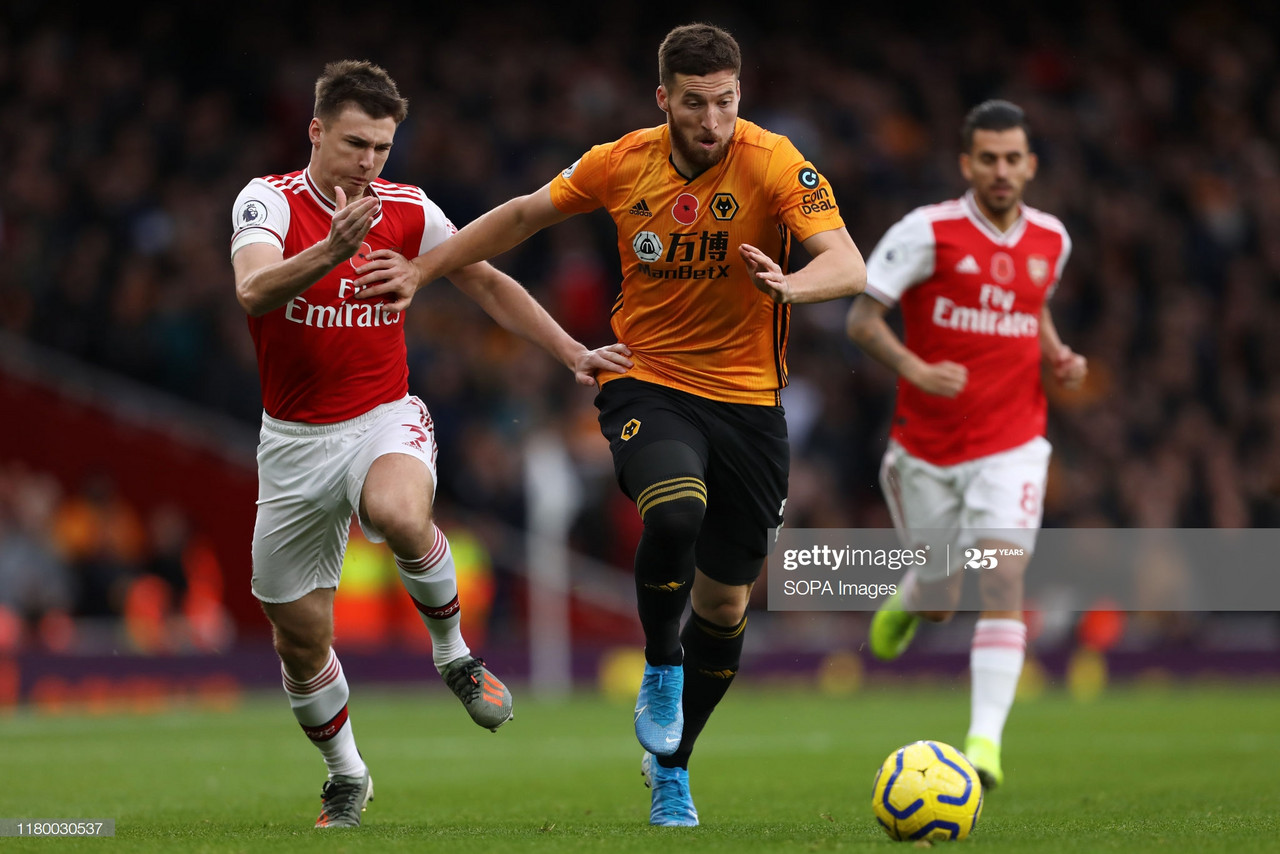 Although Arsenal have picked up some good results since the return of the Premier League, tomorrow afternoon will see their biggest test yet.
Following a u-turn in form since their 2-1 loss to Brighton and Hove Albion, the Gunners have picked up three points from Southampton and thrashed a struggling Norwich City.
Along the way they have also defeated Sheffield United in the FA Cup.
However, Wolverhampton Wanderers is a new test entirely. Wolves are sat six points clear of the North London club, and vying for Arsenal's notorious fourth place spot.
The Midlands club have defeated each team they have faced, and perhaps even more impressively, are yet to concede a goal.
Saturday's clash will definitely be used as a statement of intent by Nuno Espirito Santo's men, especially if they manage to come away with all three points.
Head to head
Earlier in the season, the spoils were shared by these two sides. A goal from Golden Boot hopeful, Pierre-Emerick Aubameyang in the first half, was cancelled out by a textbook rising header from Raúl Jiménez in the second.
Due to Wolves' yo-yo down to EFL League One and back up to the big time again, these two haven't come across each other often in recent years.
However, since Wolves have returned to the top flight, the Gunners are yet to overcome them.
Team news
As per usual, the Wolverhampton squad appear to have a clean bill of health going into this fixture. The same cannot be said for their counterparts however.
Bernd Leno is still out due to the injury he picked up in that controversial collision in their loss to Brighton.
Gabriel Martinelli's knee injury that he sustained at the end of last month looks as if it will keep him out for the remainder of the season.
Other notable absences include Calum Chambers and youthful centre half Pablo Mari.
Following his absence from previous fixtures, it seems likely that Mesut Ozil will keep hold of his umbrella on the sidelines.
Form
Wolves: W W W D W
Arsenal: W W L L W
Where to watch it
Sky Sports Main Event/Premier League - UK
FuboTV - US
The game kicks off at 17:30 (BST)