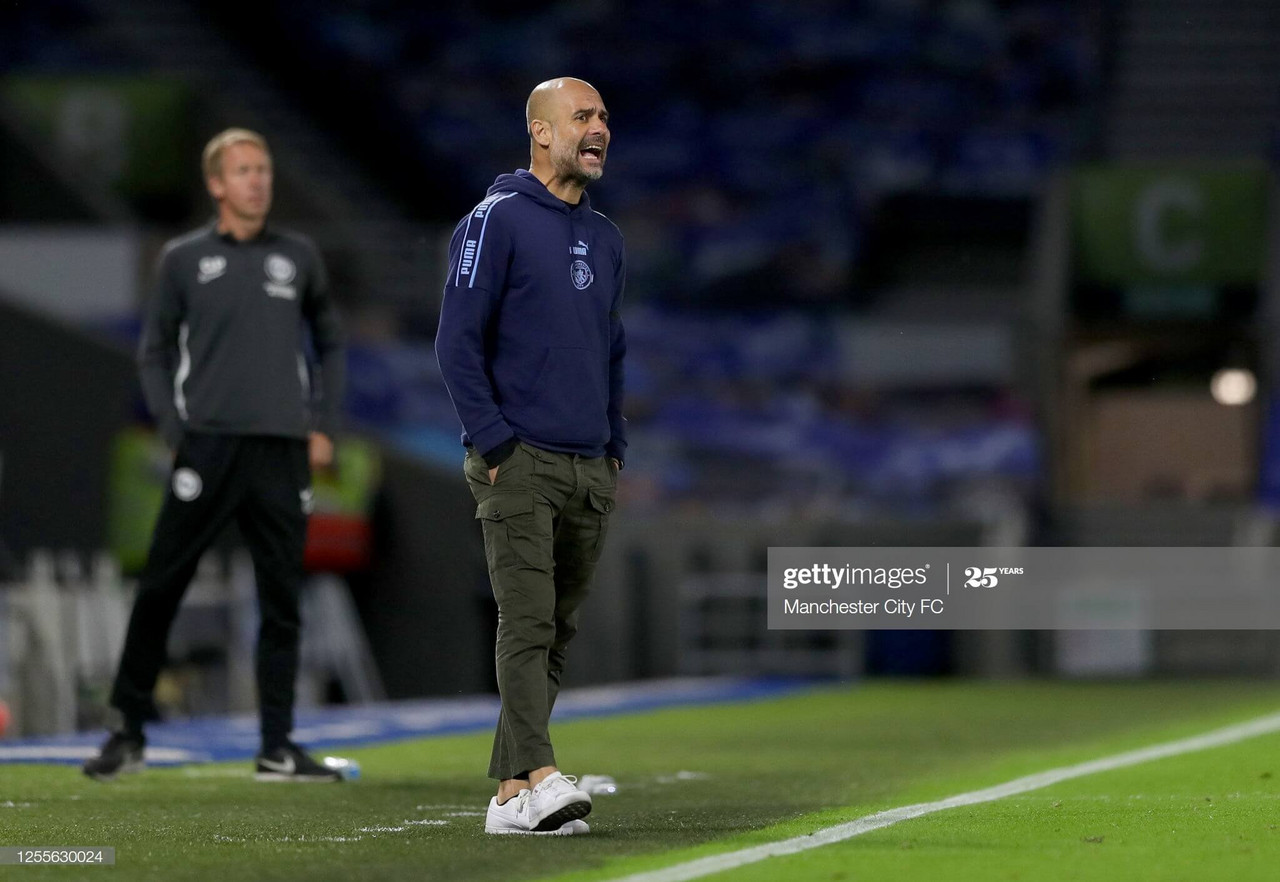 Pep Guardiola believes Manchester City deserve an apology after the Court of Arbitration for Sport overturned UEFA's decision to ban them from European competition for two years.
Ahead of his side's Premier League clash against Bournemouth, Guardiola commented on the court's decision: "I am incredibly happy for the decision and the ensure that all the things people said about the club are not true."
The Blues boss added: "We should be apologised to, like I said many times if we did something wrong we will absolutely accept the decisions of UEFA. We had the right to defend ourselves when we believe what we have done is correct, and so do three independent judges, so today is a good day."
Pep Addresses La Liga President
The former Barcelona man was also questioned about the points made by La Liga President, Javier Tebas, who stated that CAS was the 'wrong place' to decide Manchester City's Champions League fate.
Guardiola said: "He is another one, Senor Tebas must be so jealous of the Premier League and English football. He is an incredible legal expert so maybe next time we are going to ask him which court and which judges we have to go."
"We will be Champions League next season Senor Tebas because what we did, we did properly."
Blues Deserve to be at the Top
The Blues boss also commented on the support rival Premier League clubs showed towards UEFA's initial actions to ban the his side: "This club has tried for I think its whole history, when it was at Maine Road or was with our heroes like Colin Bell and Mike Summerbee, and the legends we have had like Joe Hart in recent years, we have always done our best to do it on the pitch."
"I know for the elite clubs like Liverpool, Manchester United and Arsenal it is uncomfortable us being here, but they have to understand we deserve to be here. We don't have to ask to be there we deserve to be there, and when we lose I will shake my opponent's hand and congratulate them."
"If you do not agree knock on the door of our chairman's and CEO's and talk, don't go from behind and whisper it, seven, eight, nine clubs doing this behind go and do it on the pitch, not behind."
City's Reputation Tarnished
Guardiola also commented on how UEFA initial decision has affected his club's reputation: "The people can not forget we were damaged, our prestige and reputation were damaged. The accusations [against Manchester City] we now show are not true and that's why the people should be happy and should accept because we should complain but we don't complain."