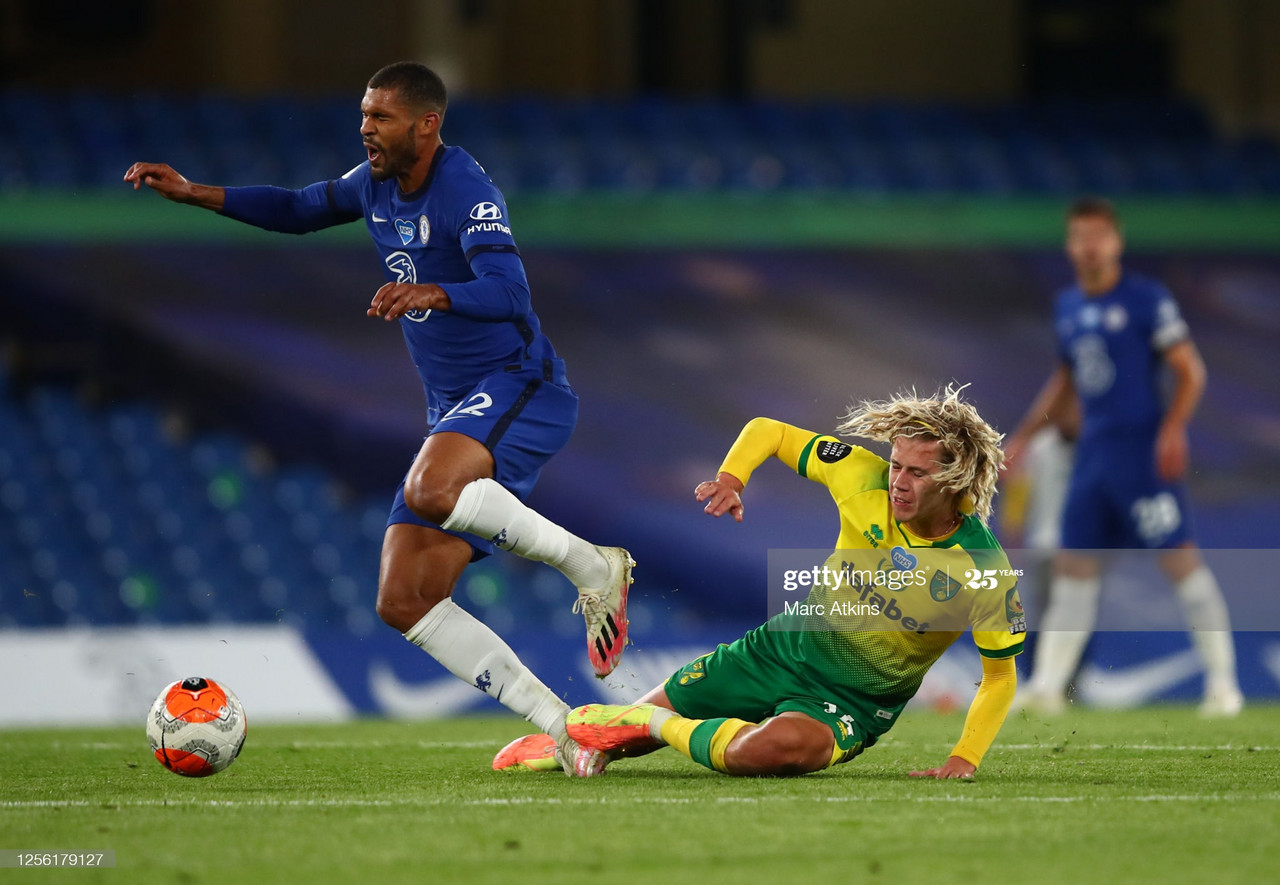 A first start at home during 2019/2020 season has been a long-time coming for Ruben Loftus-Cheek, who no doubt wishes the Blues' faithful supporters could've been there for what was a special day, on a personal note for him.
Throughout the 90-minutes, there were glimpses of the midfielder that has been admired since his emergence from the Chelsea academy, with praises coming from far and wide.
Loftus-Cheek, making only his seventh appearance of this campaign, was pleased to contribute towards what was a massive three-points for his side, taking them one step closer to Champions League qualification for next-term.
Speaking to Chelsea's in-house press team, he said: "We had to bounce back after the last game because it wasn't good enough for us or our fans.
"It was a big game and to get the three points is massive, especially as results in the last couple of days went our way.
"At 1-0 there was always a chance they could get a lucky goal. I felt like we had a lot of possession and we didn't take our chances with that possession."
Clean sheet was key
The England international, who has so far made ten appearances for the three lions, added: "The gaffer was saying we had to keep a clean sheet. Norwich [City] were good to be fair; it was hard to break them down.
"That's what teams are doing coming up against us, staying in a low block and sitting back.
"The goal calmed us down a bit and we had chances but couldn't stick them away, but mostly I'm happy with the three points."
'I feel like I'm improving'
His contribution on the night, lasted 67-minutes, a good amount of time many would argue, to gradually have him up to speed ahead of the beginning of next campaign, where the Blues once again, will be fighting on four fronts.
On his performance specifically, the young midfielder added, "I feel like I'm improving. My game's coming on. I was really happy to start and get some more minutes.
"This injury is a lot different to previous ones I have had, and the explosiveness is still to come, but I'm getting there."
Tough end to the season
There is allot of pressure on Loftus-Cheek and his teammates over the next ten-days, with Manchester United and Leicester City breathing down their necks for a top-four place and Lampard's side having to deal with the former (Manchester United), in an FA Cup Semi-Final at Wembley, this Sunday afternoon.
Loftus-Cheek though, having come through the ranks in SW6, knows the pressure is part and parcel of being a Chelsea player.
He continued: "We have to manage the pressure. We're used to it playing for Chelsea, that comes with it.
"We have to do the job, and we really want to be in the Champions League next year, so we'll give it our all.
"We have two really tough games against Liverpool and Wolves to come, so it's in our hands.
"We don't want to be reliant on other results to put us through to the Champions League.
"We're in a good position. We have got to nail it down and give it our all."​​​​​​​