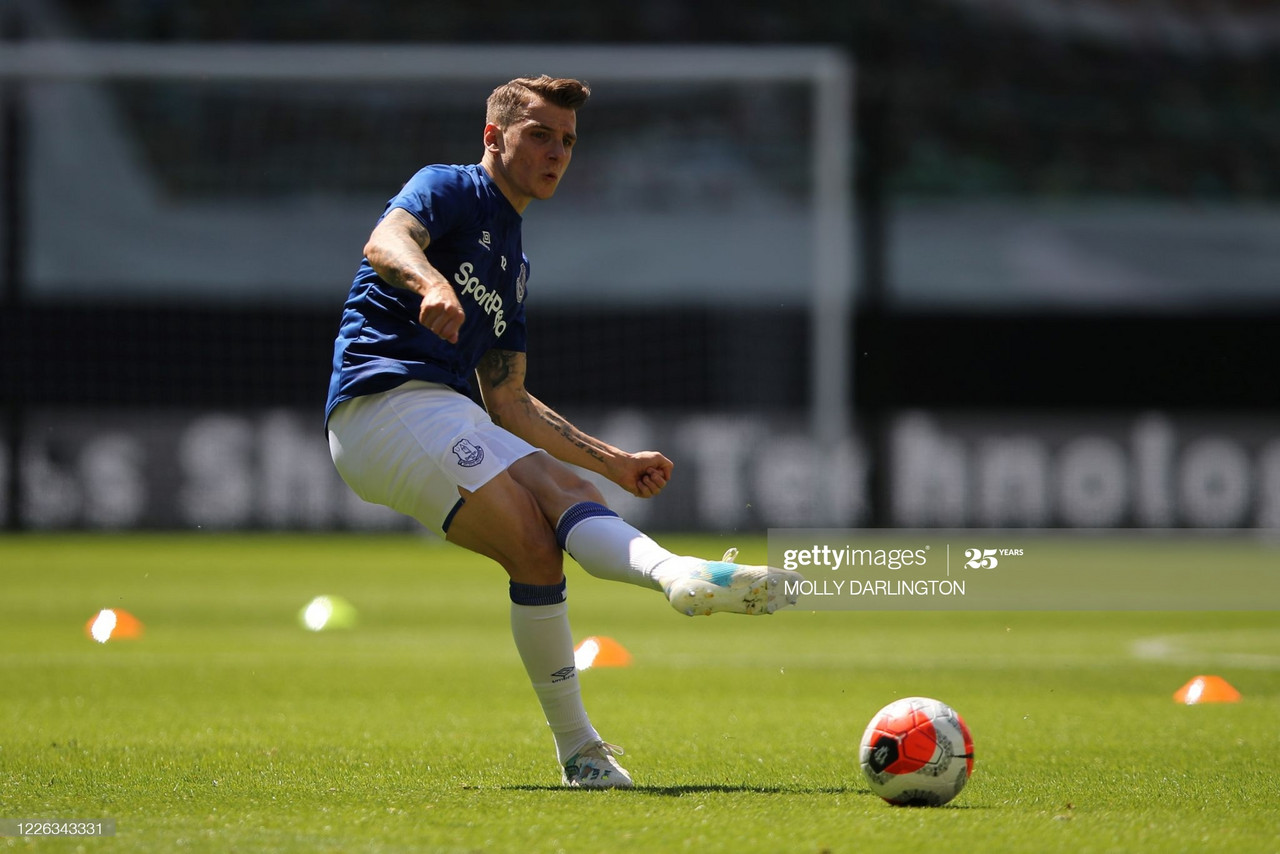 Everton full-back Lucas Digne has spoke about looking forward to the future with Everton, especially under boss Carlo Ancelotti. Digne has been ever-present under Ancelotti and believes the "new project" that Ancelotti is developing will keep him at the club for the near-future at least.
Speaking to his club's website, Digne said: "I am happy to be part of the new project with Everton,"
"We are building something with the coach and the new season will be important.
"We are a strong team but a very young team. I know it is not easy in football but we need a bit of time. We have to be patient.
"But it is important we can show we are improving game after game.
Digne happy with new project at Goodison Park
This will be good news for Everton fans with Digne being no short of suitors after being linked with Manchester United and Tottenham Hotspur in recent weeks. But Digne seems to be looking forward to the future under Ancelotti.
"We can be in Europe soon, I am sure, and in a few years we will be towards the top of the league.
"Carlo Ancelotti is a big coach who knows what he wants.
"He is not messing about, is he? He has won three Champions Leagues.
"He is the boss.
"Really quiet and calm and he reads games very well. He helps the team be calm and patient and we need this."
Digne starts for Everton tonight in their clash with Aston Villa.