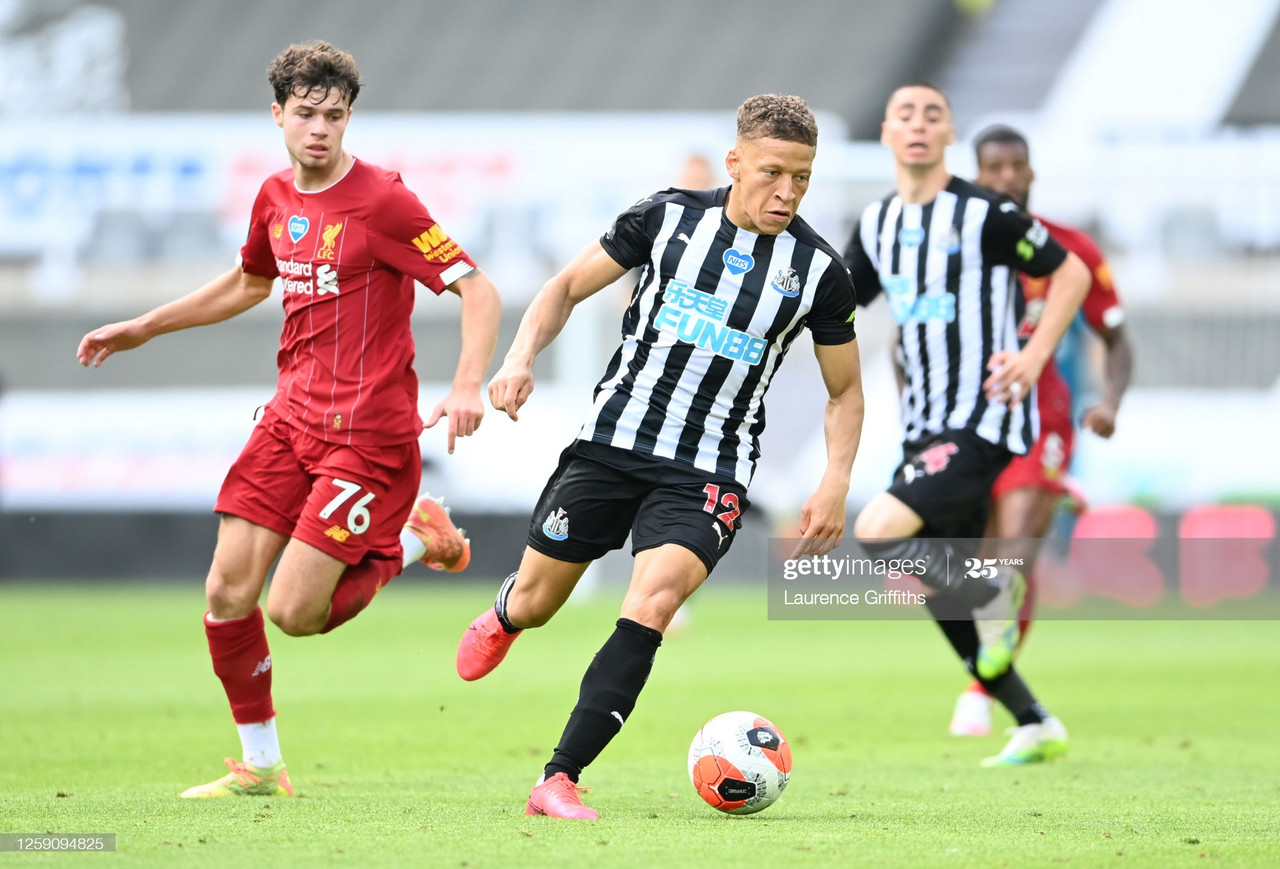 After giving Newcastle United a lead within 30 seconds against Premier League champions Liverpool on Sunday afternoon, Dwight Gayle showed a sense of disappointment after his side fell to a 3-1 defeat.
Having not had much of a look-in earlier in the season, Gayle has impressed since the league's re-start in June after scoring four times for Steve Bruce.
With the 2020/21 campaign set to begin in just two months time, attentions has already turned to that and the striker is already looking ahead rather than reflecting on a poor end to the 2019/20 season.
"It's frustrating to lose after getting an early lead," Gayle admitted.
"We knew that we were up against a good opponent but we gave some sloppy goals away.
"It's a frustrating way to end the season but we'll go into the break and be ready to start again."
Making things too easy for the champions
When quizzed on how Liverpool's goals could have been avoided Gayle's felt that there were issues with all three strikes for Jürgen Klopp's side.
Virgil Van Dijk, Divock Origi and Sadio Mane were on the scoresheet for Liverpool but all three goals had something wrong with them according to Gayle.
"We know how good they are but we can't be showing them inside," said Gayle.
"We conceded the first from a cross which is disappointing but the other ones came from us showing them inside.
"I think it was too easy for them to come inside and get their shots off."
Things to improve on going forwards
No one could have envisaged Newcastle's flying start to the game after Jonjo Shelvey's quick thinking from a free-kick.
Goalscorer Gayle agreed that his team did begin well but things went downhill as the match progressed.
"It's a pleasure for me to score and I was happy to help the team out," Gayle said.
"Me and Jonjo have a good connection and he's always looking to pick me out so it was good that worked out.
"We went into the lead but we weren't as good in the second half so we've got to improve on that."