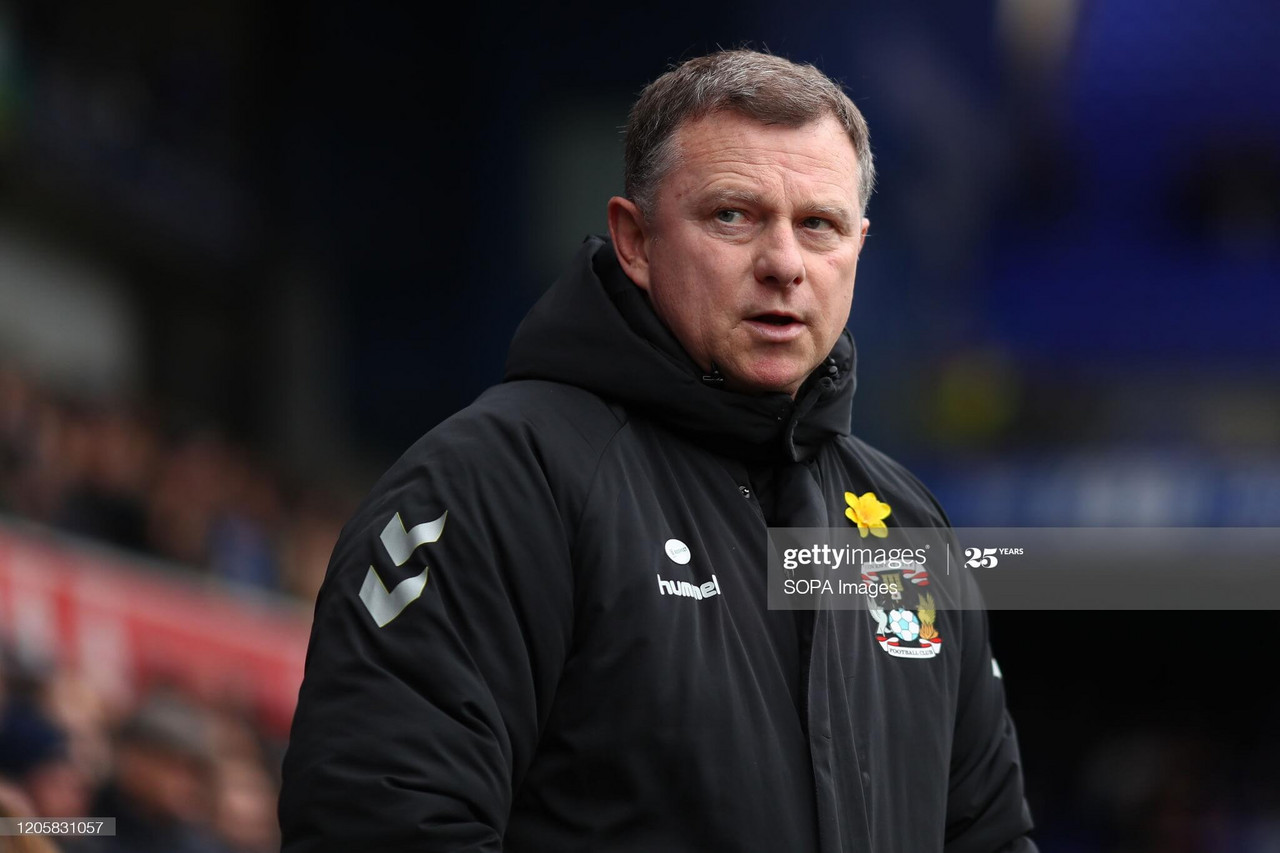 If a week is a long time in politics, a fortnight is an eternity for Coventry City. Since securing promotion to the Championship, the Sky Blues have ventured into the transfer market, commenced plans to build a new stadium and renewed a war of words with Wasps RFC.
Coventry fell to an encouraging 2-0 defeat against Rangers in the club's first match since lockdown at the end of the last month. Following City's loss against Steven Gerrard's Rangers, Sky Blues manager Mark Robins said:
"We've got to be happy with that. That was a good workout after 140 days. Great stadium, great pitch and against a top team, really, who are about five weeks ahead of us in terms of preparation."
Among the players to feature in City's first match of pre-season were summer arrivals Julien Dacosta and Gustavo Hamer. Callum O'Hare, who returned to the club on a permanent basis following the expiration of his contract with Aston Villa, was also involved from the start for the Sky Blues.
Hilssner and Giles join ahead of Championship campaign
Marcel Hilssner and Ryan Giles will represent Coventry in the Championship next season, after completing switches from SC Paderborn and Wolverhampton Wanderers, respectively.
Hilssner, 25, represented Germany at youth level, before embarking on a club career with teams across 2. Bundesliga and 3 Liga. Most comfortable on the right flank, Hilssner began his career with Werder Bremen, before later featuring for Dynamo Dresden, Hansa Rostock and Hallescher FC.
"Marcel adds another exciting option to our squad," Robins admitted. "He is a strong and creative attacking player who can play on either wing or in the centre."
Wolves youngster Ryan Giles will return to Coventry on a season-long loan. The 20-year old defender made one substitute appearance for the Sky Blues before the 2019/20 season was curtailed due to the Covid-19 pandemic.
Robins said the England Under-20 international "will be a real asset to the squad," before adding: "It's great to have the opportunity to welcome him back."
City announce university stadium partnership
Coventry and the University of Warwick have unveiled a partnership that would see the Sky Blues build a new stadium on land provided by the University.
In a joint statement, both parties announced that the development would be positioned on the University of Warwick's "agricultural field area", although a precise location is yet to be confirmed.
It is understood that City hope to build a 20,000-seater stadium, with the ability to increase its capacity to around 30,000. The Sky Blues "will own and be entirely responsible for the cost of the stadium," allowing Coventry to retain matchday revenues for the first time since departing Highfield Road in 2005.
City are expected to invest £100 million in the stadium project, with construction estimated to be completed before the start of the 2026/27 season.
Ricoh Arena row rages into second year
The Sky Blues have announced that the club will continue to play home fixtures at St. Andrew's Stadium, reopening a row regarding the future of the Ricoh Arena. City left the Ricoh at the end of the 2018/19 season following a dispute with landlords Wasps.
In an official statement, a club spokesperson said:
"The clauses introduced by Wasps, for themselves and for a third-party, then added conditions that would unreasonably restrict the Club and SISU's basic legal rights and would commit the Club and SISU to underwrite Wasps' and that third-party's costs and all future damages. This would put the Football Club at substantial risk and jeopardise its very future."
A Wasps spokesperson responded: "Wasps did not insist on an indemnity clause as has been claimed – this claim is simply false. In addition, nothing in the agreement would have put CCFC at substantial risk, as has also been claimed.
"Wasps have incurred tens of thousands in legal costs in attempting to achieve the best possible outcome for all parties, including Sky Blue fans, which again underlines our keenness to do a deal.
"This is not the outcome Wasps were hoping for."
Sky Blues owner Joy Seppala has called for all parties to waive the non-disclosure agreement so that details of the failed negotiations can be aired publicly. In a strongly-worded statement, a Wasps spokesperson branded Seppala's admission "a tactic to distract fans," before adding: "[CCFC's] implication, that Wasps has something to hide, is defamatory."