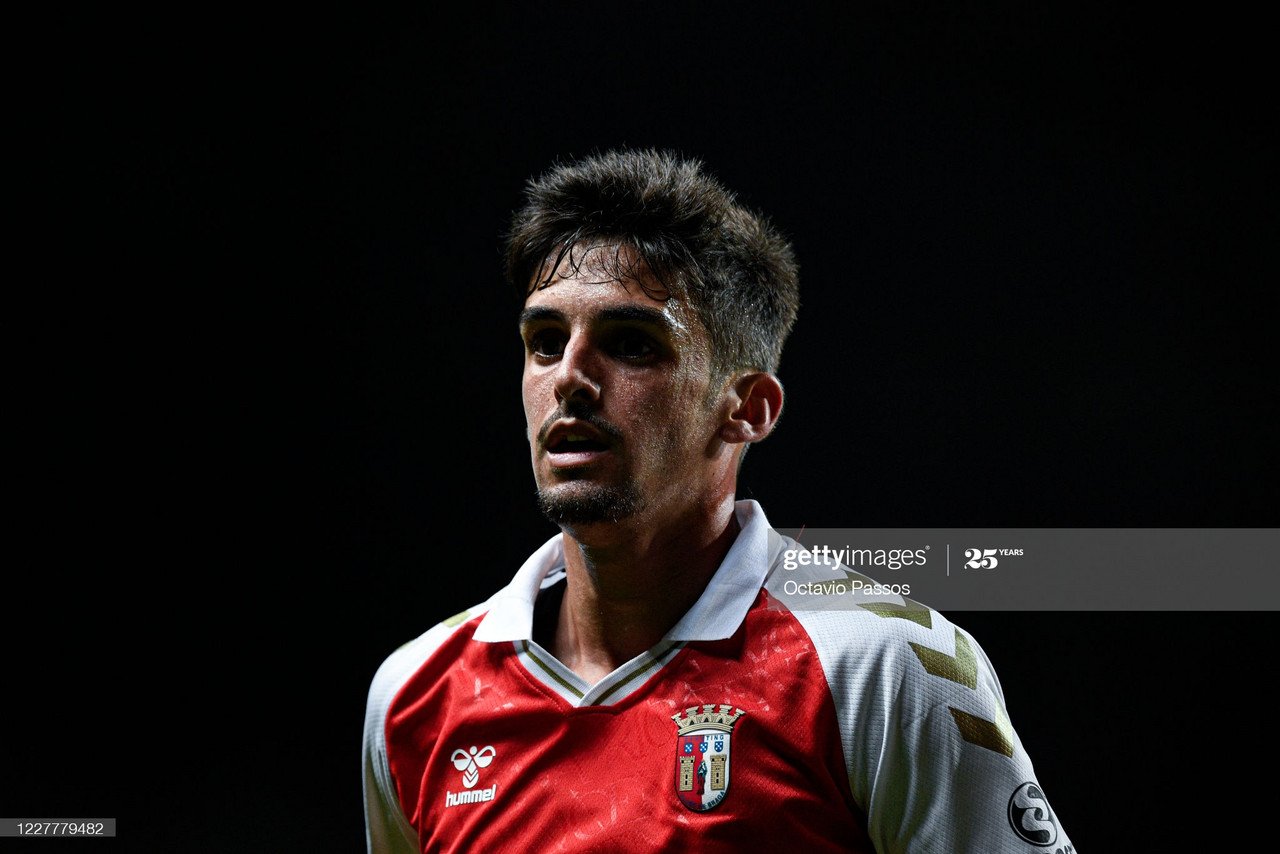 Normally when a player is linked with a move to another club it is usually based upon their performances for their current side - however for Francisco Trincao - that is quite the opposite.
Having only just left Portuguese side SC Braga to join Barcelona for a rumoured fee of €31 million this summer, the 20-year-old could already be heading for the exit door without even kicking a ball at the Nou Camp.
The Spanish giants have been struggling financially for a while now and with ambitions of trying to regain their La Liga crown from bitter rivals Real Madrid next season, may have to sell and trim their wage bill before they can buy, with Trincao potentially one of the sacrifices.
Premier League outfit Leicester City have reportedly made contact with Barcelona, looking into the possibility of taking the youngster on a two-year loan deal with an obligation to buy for £45 million after the loan spell is complete, but whether the Blaugrana choose to part with a future star remains to be seen.
Like any player coming through the ranks at one of football's most prestigious clubs, Foxes fans are naturally excited at the prospect of signing a player of Trincao's calibre but it's fair to say that not many Leicester fans exactly know who he is.
Vavel spoke to Portuguese football expert Aaron Barton who runs the account @ProximaJornada1on Twitter to get the low-down on what could be Leicester's first summer signing.
Trincao's background
Trincao is a player that has been on the tongues of Portuguese footballing fans for many years and despite his talent, has had to bide his time to bring himself into first-team contention.
Barton said: "Francisco Trincao is a 20 year old talent that has been brought up in the SC Braga academy since the 2011/12 season.
"He has been spoken about for what feels like years now and after making his debut in the 18/19 season, it seemed as though he'd start playing more regularly but Braga eased him in and out of the team, making fleeting appearances off the bench here and there."
After making an impact from off the bench, Barton recalls how it was former Braga manager Ruben Amorim who allowed Trincao to find his feet leading to an impressive 2019/20 campaign.
"It wasn't until Ruben Amorim took charge that he was promoted to the starting XI and playing consistently" said Barton.
"He showed faith in him to do a job for the first team and that's exactly what he did.
"Even after Amorim's departure, the managers at Braga continued to show him faith and overall he started 17 games in this, his breakthrough season, in the Primeira Liga , scoring eight and assisting eight."
"He has craft, guile and intelligent footwork"
Trincao seems to have all the tools to succeed with the player showcasing a variety of talents to back up Barcelona's decision to swoop for the Portugal Under-21 international back in January, and according to Barton, has traits to a fellow countryman already playing his trade in the Premier League.
Barton said: "Trincao is a technically excellent attacker who predominantly plays on the right-hand side. For Braga he usually takes up a RW position as part of an attacking trio behind a number 9.
"He is naturally left-footed, therefore being on the right-hand side enables him to cut-in on his favoured foot in order to either release a pass or attempt to engineer a shooting opportunity.
"When in a 1 on 1 situation Trincão is especially dangerous because he does not solely rely on pace, he has craft, guile and intelligent footwork which he can call on to beat his opponent, similar to Bernardo Silva when he operates on the right-hand side."
Barton also believes that with the help of Ricardo Pereira, Trincao has the ability to be a real success at the King Power Stadium should he make the switch this summer.
He said: "I think he'd do a very good job at Leicester City on that right hand side.
"He'd have fellow countryman Ricardo behind him which would be a great mentor for him at the club.
"The physicality of the premier league might pose an initial challenge but at 6 foot tall (1.84m) he's not exactly a small, diminutive player that will be easily bullied. Leicester's frequently used 4-1-4-1 would suit him well."
How likely is it that Trincao will join Leicester?
Whilst talks between Leicester and Barcelona remain at an early stage, there are some doubts as to how much Barcelona really want to sell a player they have just signed.
With Philipe Coutinho apparently on his way out to help reduce costs at the Nou Camp, Trincao may be spared, however Barcelona have had a history of bringing in players, only to sell them for profit a short time later.
Barton believes that even though Barcelona seem to be keen on keeping the youngster, the idea of turning over a profit for an unproven player may be appealing to them.
He said: "I'm pretty unsure about the probability of him leaving.
"Barca signed him with the intention of integrating him into the team and the latest reports from Fabrízio Romano are that Barça don't want to sell. However, who knows?
"If they end up selling him on for a substantial profit without ever having to pull on a Barça jersey, they might see it as good business."