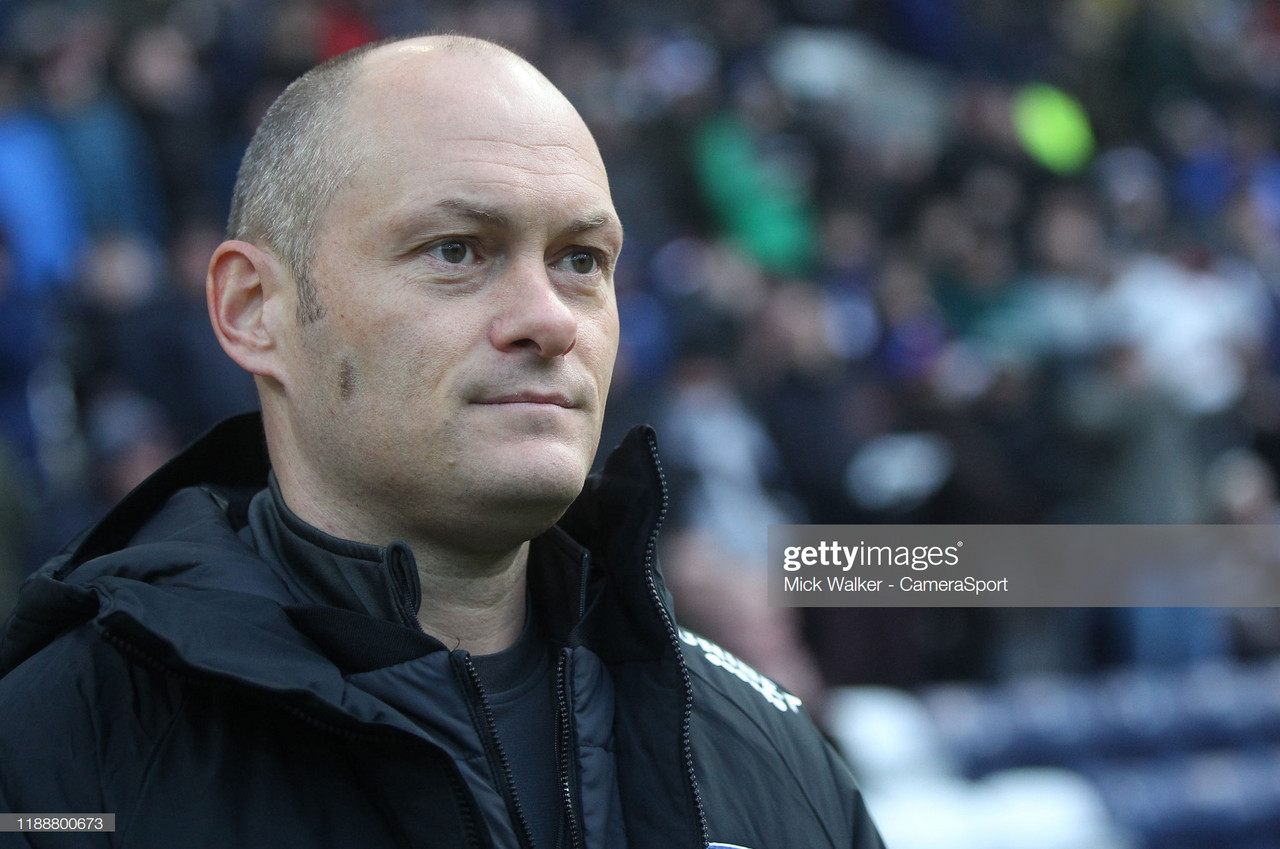 Alex Neil was delighted with the performance of his Preston North End side as they beat Queens Park Rangers 2-0 away from home.
The 39-year-old highlighted new signing Emil Riis Jakobsen for his positive display on his first start for the club, although reiterated that it was very much a good team performance.
Preston are now unbeaten away from home this season against Norwich City, Brentford and QPR, winning two of those games and scoring eight goals. In comparison, they have lost all three of their home games 1-0, something Neil touched on after the game at the Kiyan Prince Foundation Stadium.
Read the key quotes from Neil below after North End secured their second win in three league games.
New signing Emil Riis was 'terrific'
After the game, the Lilywhites boss was quick to comment on the performance of Emil Riis, who made his first start for the club after signing from Danish club Randers FC, Neil said:
"I thought Emil's debut - for having never really played in this country and only doing a couple of day's work with us - was terrific.
"I thought he gave us exactly what we've been looking for which is a good presence at the top end of the pitch, legs, pace, he linked the game.
"He caused all sorts of problems and listen, I'm not taking anything away from any of the other lads - who were great - but I thought it was an excellent debut start."
The Denmark U-21 international may be a big presence, although he also has a lot of pace, making him a real handful for defenders, something which impressed Neil:
"He's rapid, he is quick - when Tommy B [Tom Barkhuizen] played a ball down the side in the last game, he clocked our fastest time this season so that's how fast he is.
"What he has got is nimble feet that don't really deserve to be on a big fella."
Emil Riis flicked the ball on to Scott Sinclair who won the first of two penalties for PNE, before using his pace to earn the next one himself, putting him at the heart of North End's success on the night.
"I don't want to put too much pressure on but I thought he looked a real find tonight."
An 'important' three points
After a 1-0 home defeat to Cardiff City before this match, Neil was relieved to pick up three points.
"I just felt we needed a win. Clean sheets are important, we haven't kept enough.
"We are in a bit of transition as well if you look at some of the lads playing regularly.
"I'm not taking anything away from the rest of the lads - they were great. But for his [Emil Riis] first game, it was an excellent debut."
No set penalty taker as far as Neil is concerned
Daniel Johnson, who took the majority of penalties last season, scored the first in this game, although it was Sinclair, who scored from the spot against Norwich, who stepped up for the second one to double PNE's lead.
Even with both of those two on the pitch, had Paul Gallagher have been playing, there is every chance that he would have taken at least one, something which Neil has no issues with.
"We have done it before, the lads aren't precious about who scores, they just want to win the game.
"They have done it to give the goalkeeper something else to think about.
"Scott, as he showed at Norwich, is really comfortable with penalties - as is DJ, as is Paul Gallagher."
The Preston boss is happy to allow the players to make their own minds up, with so many confident to step up.
"I don't ever concern myself when we get a penalty, we have got a lot of guys who are good at them.
"They are experienced players, I leave it up to them."
The difference between home and away form
Neil is very aware that his side have performed much better away from home at the start of this season than at home, where they have yet to pick up any points.
He was keen to point out his sides impressive performances on the road, whilst making it clear that more work needs to be done to better their form at Deepdale, where for much of last season, was a fortress for his team. He said:
"I'm aware I need to get the balance better at home - we've lacked creativity.
"DJ being back in the fold automatically resolves some of that. People like to fling stats out - that's one loss in eight games away. I'm aware of the home form, we will do our best to improve that.
"We need to be more creative than we have been, but that's not easy, we've got to earn the right and we know that, you've got to work extremely hard to pick up points at this level."
Squad depth important with key players missing
Preston went into this game with Louis Moult, Darnell Fisher, Ben Pearson and Ben Davies all unavailable through injury, with the latter three in particular being very important players for Neil under his tenure so far.
Neil felt like that wasn't something you could notice from his side, he said:
"I don't think there was any notice that they weren't playing. Jordan [Storey] and Ryan [Ledson] were excellent - Alan [Browne] played that deeper role as he's done for me in the past. He did that against [Wayne] Rooney last season.
"We are in a bit of a transition at the minute as well, if you look at a lot of the lads that are playing more and more games.
"Joe [Rafferty] I thought was terrific at right-back, Ryan [Ledson] is playing regularly now, Jordan Storey came in who I thought was excellent, Emil has come into the team, DJ has had his first game of the season and I thought they were all terrific."
On Pearson and Davies' absence, the PNE boss said:
"There is no update. They are just not available to play - they've been injured."
The Lilywhites will be hoping to keep up their away form on the weekend when they travel to face Huddersfield Town on Saturday.