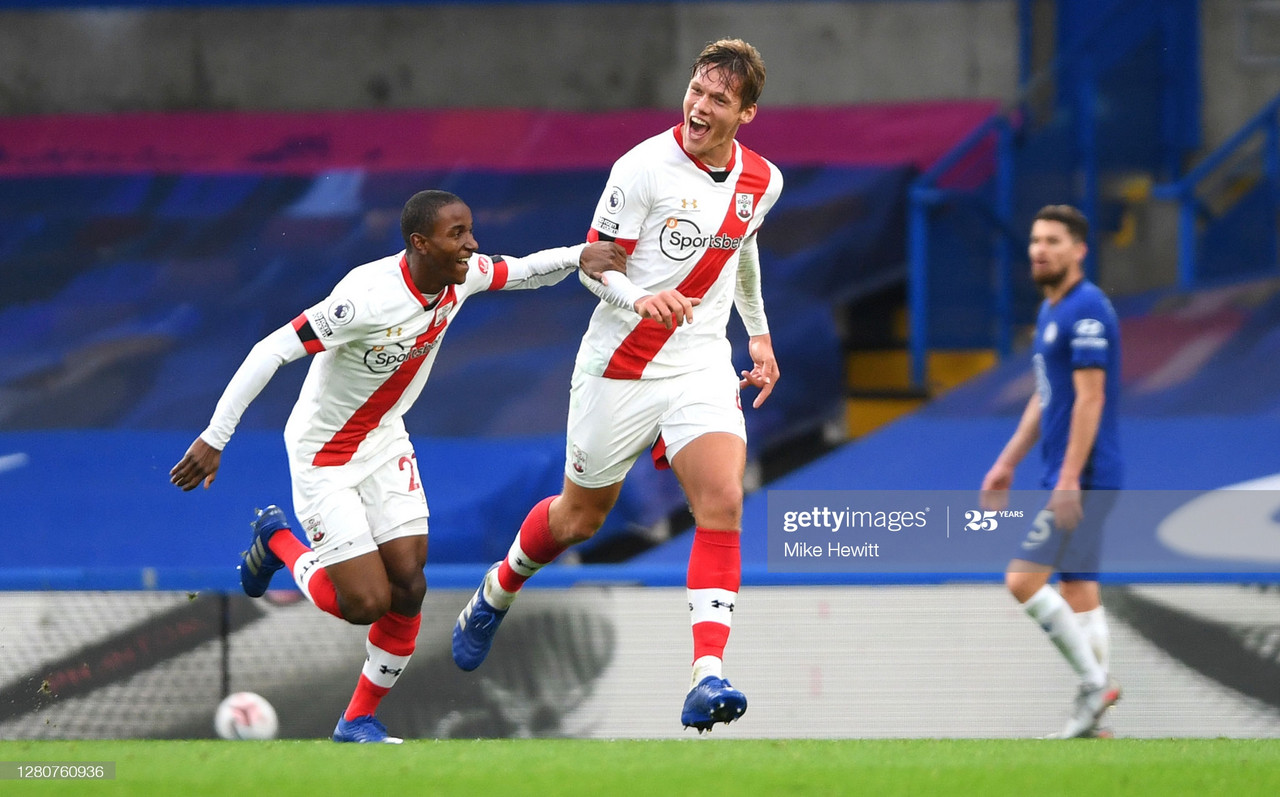 Jannik Vestergaard scored a 92nd-minute dramatic equaliser against Chelsea on Saturday as Southampton managed to see out a 3-3 draw at Stamford Bridge.
It's the defender's first goal of the campaign and his fourth start for the Saints despite almost being sold in the latest transfer window.
Several clubs acknowledged interest in the Danish international including Leicester City and West Ham.
Vestergaard who is valued at around £18 million decided to remain at the Saints despite spending the majority of last season sat on the bench.
A few months later and it seems that a partnership is being built at the back with Jan Bednarek and the two have helped keep two clean sheets against Burnley and West Brom.
Hassenhuttl: "I think he has the right mindset at the moment."
Ralph Hassenhuttl spoke to the Daily Echo prior to the game against Chelsea and praised the centre-back.
"I think Jannik [Vestergaard] is a perfect example of a player who went through some difficult times here but never stopped improving his game.
"At the moment, he is very focused on his performance, gets more and more accepted inside the group and because of the way he plays with the ball, he's fantastic.
"We now play a little more football. This is something that fits to him more than the thing we played before. That helps him to be in a better position on the pitch.
"Finally, the overall package is getting better and this is the reason why he gets the chance to play at the moment."
Vestergaard: "I won't lie and say a move hasn't been in my thoughts."
Earlier in October, Vestergaard spoke to Goal and expressed his thoughts over the possibility of moving on during the transfer window.
"I have been dedicated to the idea of continuing at Southampton, and I certainly feel my manager believes in me and my qualities.
"I wanted to stay, just like other players chose to stay this summer, because we want to be a part of the great project going on here.
"I strongly believe that we will develop and have a great season and finish higher in the table than in recent seasons."