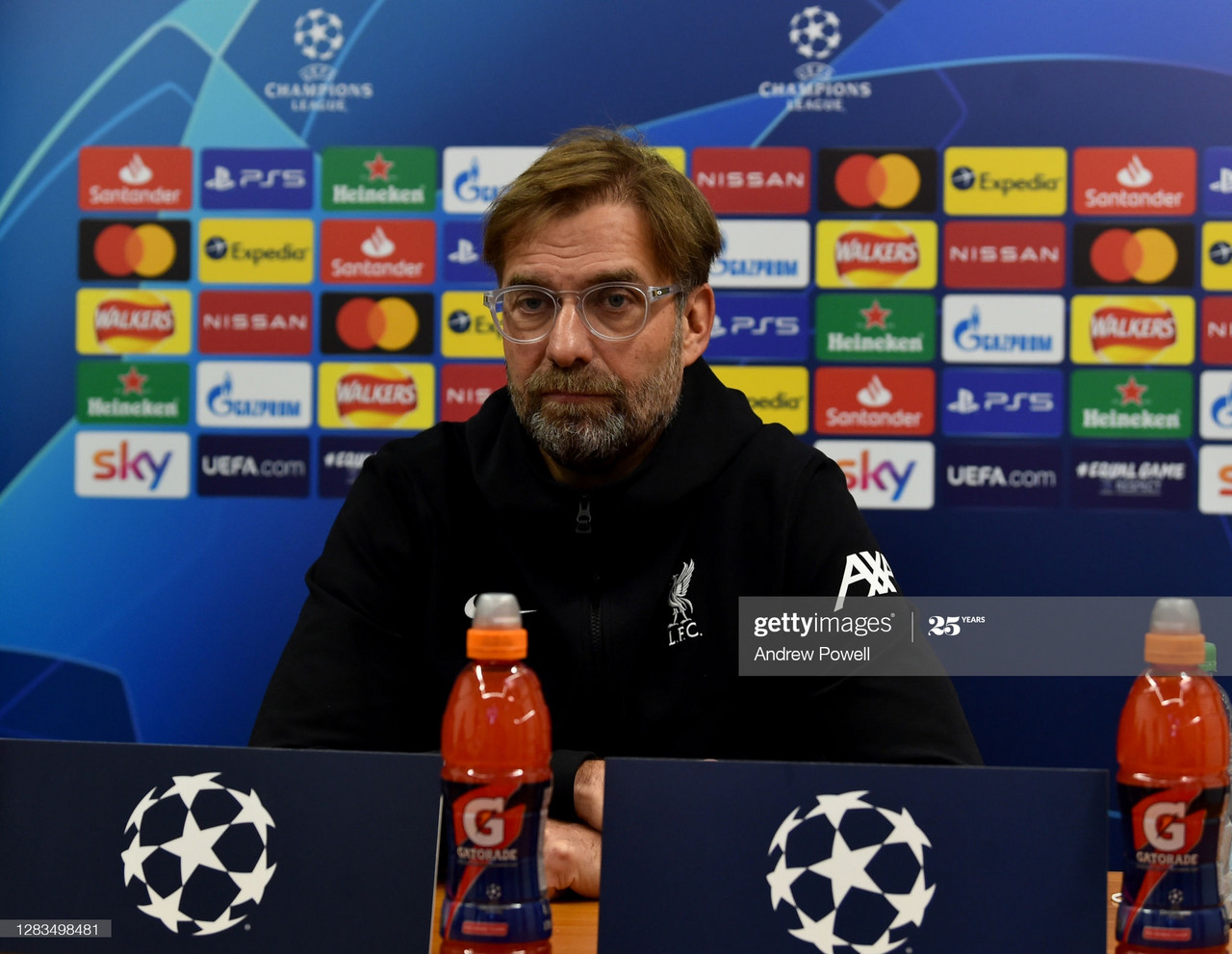 Jurgen Klopp's side can take a huge strive towards qualification for the knockout stages of the UEFA Champions League with a win against Atalanta on Tuesday night.
Liverpool have taken maximum points from their opening two matches in the group so far, coming against Ajax and FC Midtjylland.
The Serie A side will present a tough test for The Reds in only their second season in Europe's elite competition, reaching the quarterfinal stage in their debut campaign last time out.
Here are the most important responses that The Reds boss made to the media:
After a frustrating few weeks on the injury front for Liverpool, Klopp was finally able to provide some positive updates ahead of the fixture
''Joel and Naby trained yesterday. We have to wait until medical department gives us green or orange or red light. We have more centre-halves available than we probably will line up together, so that's good.''
On Diogo Jota's impact so far
Diogo Jota continued his electric start to life at Anfield with another match winning goal, his third of the week. Klopp spoke about how the Portuguese international has settled since his move from the Molineux.
''He is at the best age, 23, already experienced. He's a really good boy and a really good signing. We never hold players back at the beginning, they just need time to adapt but I knew it wouldn't take long for him to adapt because of how Wolves play.''
Xherdan Shaqiri's revival
It wasn't just Jota who caught the headlines from the Liverpool bench this weekend. Liverpool's forgotten man, Xherdan Shaqiri, made a rare Premier league appearance, as he came off the bench to provide Liverpool with the creativity they were lacking to break down West Ham's stubborn defence and clinch the three points for the champions.
''He (Shaqiri) can play in many positions. He wasn't involved because he was injured and sometimes players have a bad run with injuries. The calf gave him problems but it's better now. We missed him last season."
''Shaq played an incredibly important role for us after a difficult time.''
''Transfer window is for rumours and sometimes talks. I'm really happy he's still here. It will start all again in seven or eight weeks whenever the next window opens.​​​​​​''
Klopp was full of praise for the opponents, stating that last years surprise package will be Liverpool's toughest game of the European campaign so far.
''This is the biggest challenge we have in the Champions League so far. Atalanta (are) very difficult to play against. Slightly similar to Leeds in their approach. It will be a tough one."
''Very good. Top players and top recruitment. Very good players and well organised and play system with 100% conviction. They use skills of individuals in incredibly smart way.''