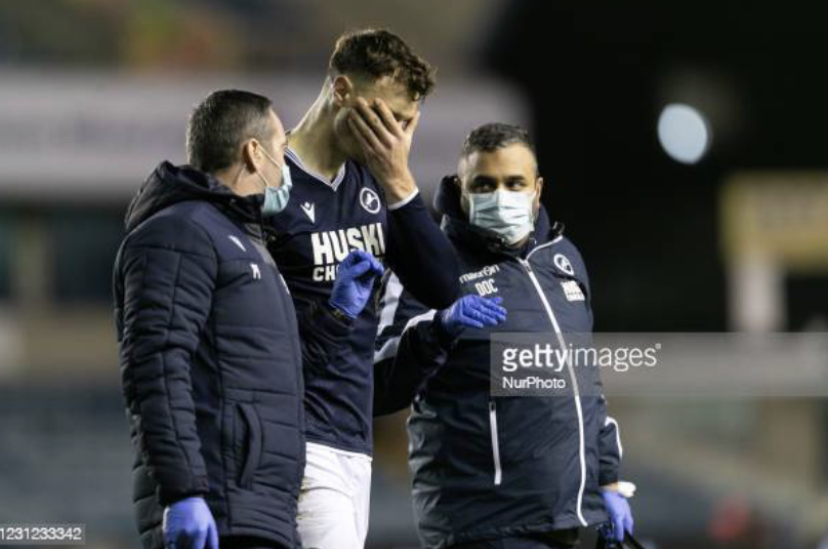 Jake Cooper and Maikel Kieftenbeld are closing in on returns to the Millwall squad and could potentially be involved in tomorrow's trip to Oakwell to face Barnsley.
The former Reading centre back hasn't featured since he was forced off after a second dislocation of the season against Birmingham City earlier this month.
It was initially feared that Cooper would need an operation and that would end his season. However he went to see a specialist on Monday and they indicated that having an operation wouldn't significantly improve the injury from happening again.
Speaking to the South London Press, Gary Rowett said:
"Even with surgery there is a percentage risk of redoing it, and that isn't far off the chances of where we are now, it is a case of strengthening and making sure the muscles are tough and resilient around it.
"I suppose technically he will be available [against Barnsley] it's whether we risk him at this point.
"If I had 30 players fit then I'd be giving him the full three weeks, but because I haven't it always tempts you into thinking 'could he play?"
This is huge news for Millwall, Jake Cooper is a big player for the Lions and having him back will be a huge boost and key to their defensive stability in the remainder of the season.
The Dutch midfielder hasn't featured since he came off at half time with a hamstring injury in the 4-1 home win against Sheffield Wednesday.
However according to the South London Press, he was due to train yesterday.
Speaking to the South London Press, Rowett said:
"My gut feeling is that the weekend will be too soon"
The good news is Kiefetenbeld is nearing a return, even though he may not be ready for the weekend, it will be a boost that he is nearing a return to the side, as his tough tackling and high work rate will be key in the remainder of the season for the Lions as they look to keep climbing the table.