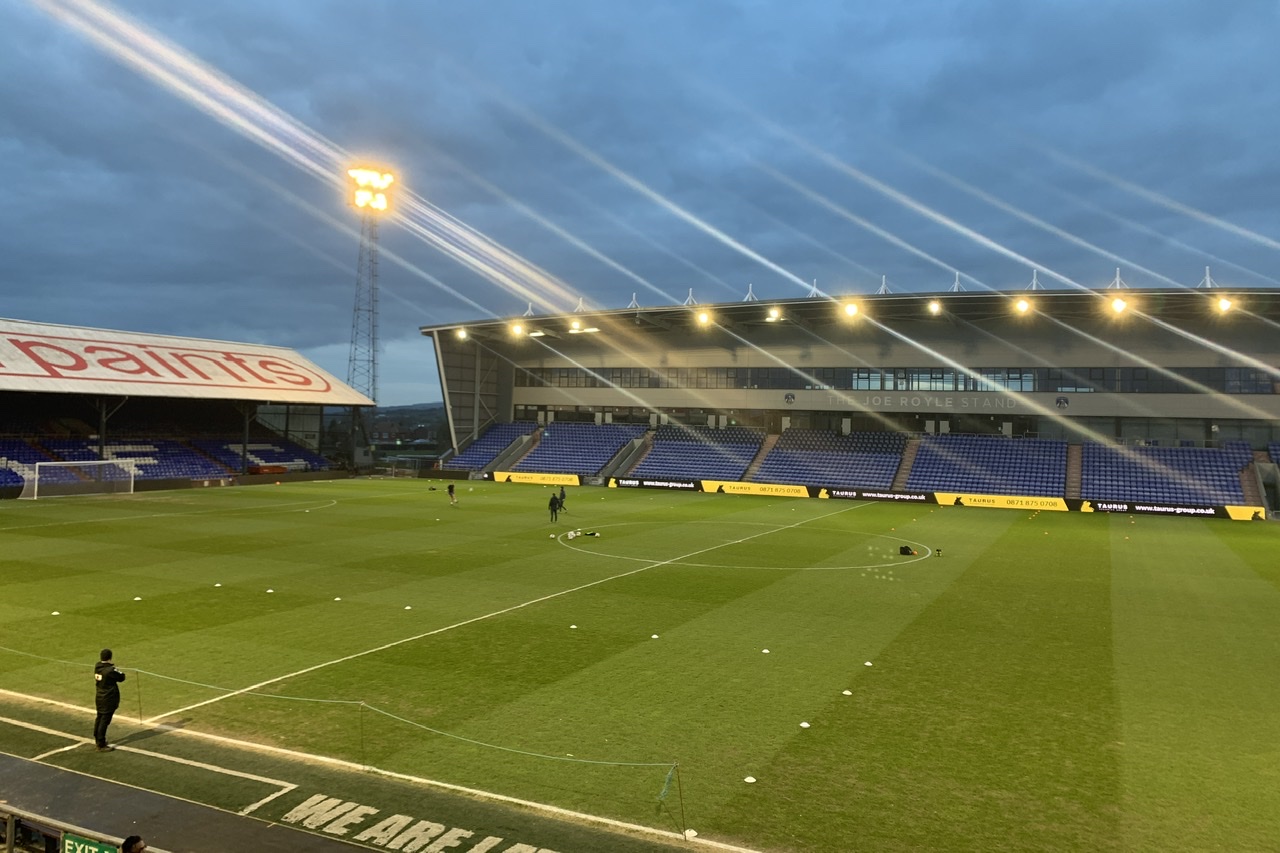 Keith Curle recorded his first win as Oldham Athletic head coach on Tuesday evening, a 2-1 victory at home to Exeter City.
The result means that Latics move up to 16th while the Grecians trail four points behind the playoffs, albeit with a game in hand on Newport County.
The game
Alfie McCalmont had turned down the opportunity to attend a training camp with Northern Ireland to play for Oldham - it's a decision he definitely won't regret.
As the ball, knocked out from a corner in the second half, floated down to his feet, it was met with a perfectly-timed shot that directed it into the top corner of the goal after ricocheting off the bar.
Under the stewardship of Keith Curle, tactics have been changed and the on-loan youngster has flourished at the base of midfield, recovering the ball well and dictating play.
Had anybody questioned the impact of Nicky Adams joining Latics, his ball-playing abilities were at the fore on Tuesday night.
For Oldham's first, he whipped in a pinpoint ball after a short corner that was met by Kyle Jameson, giving his side the lead. He also played the original cross that lead to the ball falling to McCalmont.
Jameson deserved the goal for the performance which he had put in. Playing in defence alongside Carl Piergianni and Andrea Badan, he displayed solidity and a sense of comfort on the ball.
As well as McCalmont, another player who has improved under the new head coach is Callum Whelan. When Harry Kewell was in charge, his minutes were greatly limited, but he now has a role alongside the Northern-Irishman in which he plays a crucial part in Latics' build-up.
The game was not, however, completely controlled by the hosts. Exeter pulled one back in the second half after they had controlled vast swathes of the game up to that point.
Shortly after, onlookers were left perplexed as to how the scores were not level when Ben Seymour was denied by the post, Laurie Walker, and a defender before the ball was frantically cleared.
Exeter's efforts, however, were not rewarded and the hosts ground out their first win in seven games.