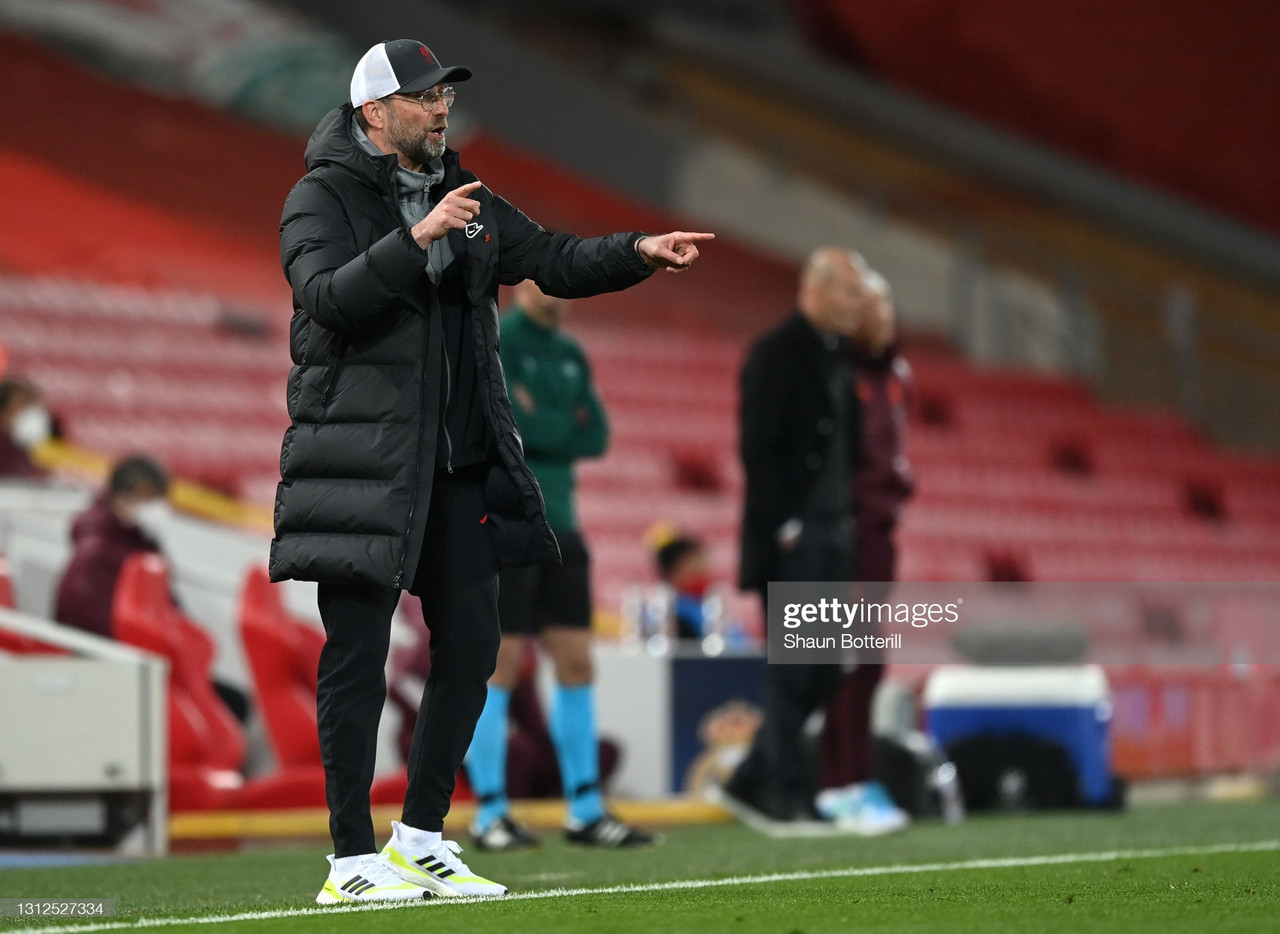 Liverpool produced one of their best performances of the season as they welcomed Real Madrid to Anfield in a must win Champions League match.
The Reds created a magnitude of brilliant goal scoring opportunities but lacked any finishing touch.
After losing 3-1 in the first leg in Madrid, Liverpool needed to win by two clear goals to progress but despite giving a performance to remember, they had to settle for a 0-0 draw.
Jurgen Klopp spoke to the media following his sides draw, as per Liverpoolfc.com.
An almost perfect performance
Liverpool produced one of their stand out performances of the season influencing the game with an energetic press and rhythmic passing. They looked like their old selves and played with a style that has been hugely missed all season especially in the first leg in Madrid.
Klopp gave his reaction to this performance, he said: "We started the game extremely well and could have obviously scored there early, but we didn't. We were good in the game, we played much better [compared to the first leg].
"With the experience of Real Madrid and the situation like you have to chase a game, that you have to score and stuff like this, it got more and more difficult obviously.
"They [Real Madrid] controlled the game from a specific moment on, had then their counter-attacking chances themselves."
Klopp also commented on the first leg: "We didn't lose the tie tonight, we lost the game obviously in Madrid, that's clear."
Champions League football next season?
With Liverpool now out of the Champions League, their participation in the competition next season is reliant on their Premier League performances. The Reds currently sit sixth, three points off a Champions League spot.
There are only seven games left in the league and after an impressive performance Klopp was asked if this performance gives him confidence that Liverpool can finish in the top four.
"I would say I am naturally confident, but that doesn't mean we will end up there. We just can read the table, we know the points, we know the situation and stuff like this. We know who we play and we don't have to talk too much about it.
"We have to keep fighting, we want to be in the Champions League next year but in the moment we still have to pick up more points than a lot of other teams."
Klopp was also questioned on what he thought of his side's current situation, he replied: "I think we are not in a bad moment at the moment; we played pretty well even when it was a late winner against Aston Villa. We played a good game against them, we played really good against Arsenal and not too good against Real Madrid in the first leg, but in the other games we were not bad. Tonight, a good game, so we just have to keep going."