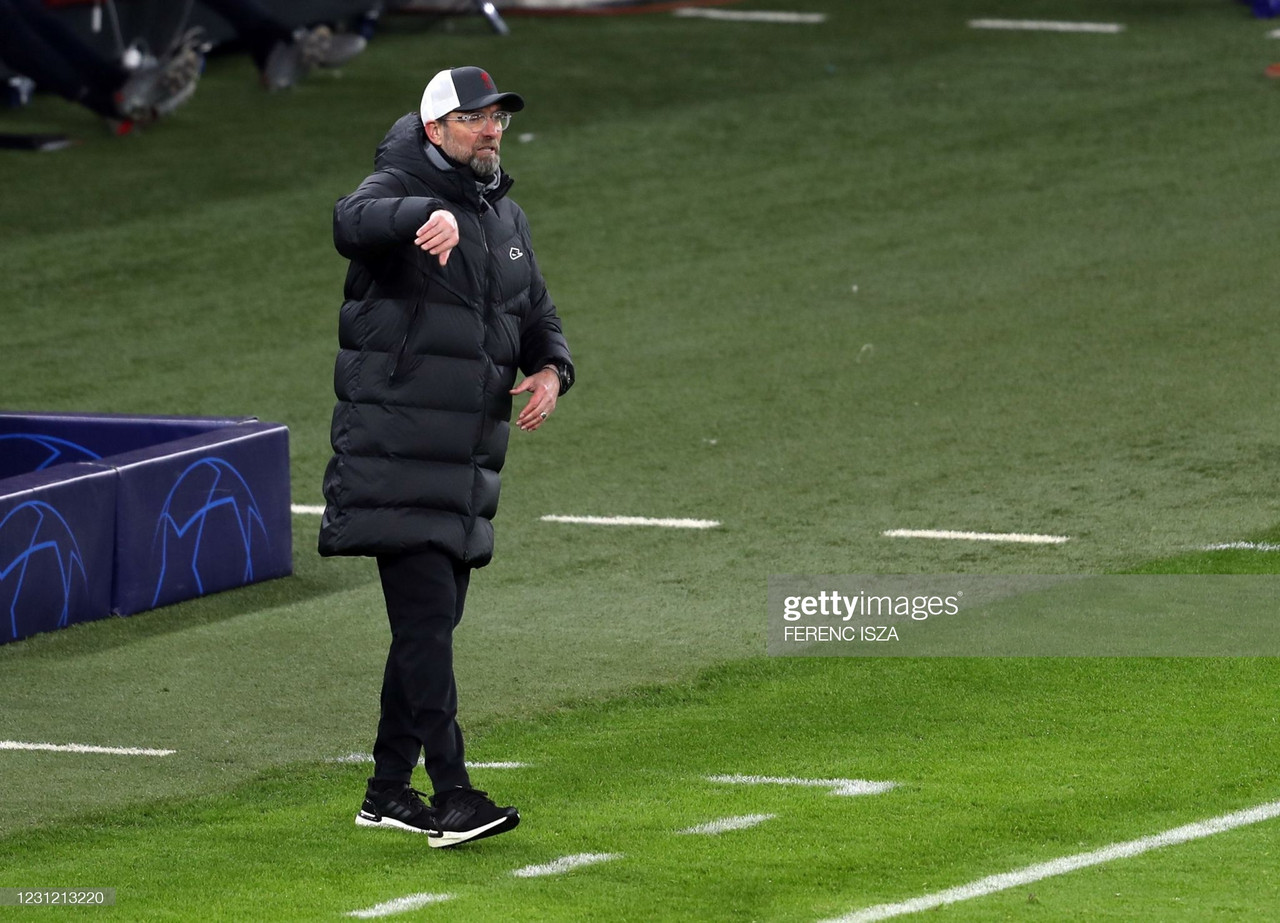 Jürgen Klopp spoke to the press ahead of Liverpool's match against RB Leipzig. Wednesday's game is the second time that the two sides have faced off in Hungary as a result of Germany not allowing any foreign travel.
Joachim Löw leaving his Germany role
Joachim Löw is stepping down from the role of Head Coach with the German national team after Euro 2020 and Klopp is inevitably one of the bookies' favourites for the position. Is the summer too early for him to take the job? Here's what he said.
"Maybe you should ask the question differently. If you want to ask if I am available for the job in the summer, no.
"Joachim Löw did an incredible job for so many years. I think it's the longest servant we had in Germany, definitely one of the most successful."
It is almost a year since Liverpool last played in front of a full crowd. The opposition that night? Atletico Madrid in this very competition. Has no crowds had an effect on Klopp or his players? Here's what the Reds' boss had to say.
"I've said it five thousand times before, football is not the game we love with no one watching in the stadiums. We have one of the best crowds in the history of football.
"At times, that can be really helpful but it's no excuse. We can't wait for fans to be back in stadiums."
When asked whether games coming thick and fast during a bad run of form is good or bad and why Liverpool's away from is far better than their current run at Anfield, Klopp spoke positively.
"It's good. I think Leipzig had one day more [rest], but it's not a problem. I think it was the same last time, that's just the situation. It's rare that you have the same [amount of time between games] as the opponent.
"I think it's because the performances and the opponents are different. Tottenham and West Ham are both doing well and they were both really good games. It's not about Anfield, the consistency is just not there."
Will Fabinho play - and where?
Fabinho came on in midfield during loss to Fulham at the weekend. Will he play again on Wednesday and does Jürgen believe his men can win the Champions League this season?
"I don't know with Fab. We will have to see. Actually, I do know, but I won't say," he states, laughing.
"He came back but he has had time out and then [playing him] two games in a row doesn't make too much sense. He is ready now, but whether he plays in defence or midfield we will see tomorrow.
"Two things [give me the faith]. The quality of the team in this competition and football in general because you always have a chance in the next game. That is always enough.
"It is half time [in the tie] and we have to play the game to give us the opportunity to go through. If we do this, we deserve it and if not, we do not. We will give Leipzig a real fight."
Should the games be held in Budapest?
Given the unique situation of one team from England and another from Germany playing twice in Hungary, would it not make more sense to just play one game?' One journalist asked. A valid point. Here's the boss' thoughts, his closing remarks.
"If I look back now, I would prefer that." Liverpool won the first leg, of course.
"In England, the direction [of coronavirus cases] is going well, but in Germany it is a slightly unique situation. If you consider these kind of numbers, there is one city where you really shouldn't play, not Leipzig and not Liverpool, but we see that everything is prepared there so they can host us again.
"I would prefer the normal competition but I think the solution with Budapest is okay. We need to save the competition and play the games."
Goals from Mohammed Salah and Sadio Mane settled the first leg in Liverpool's favour, but the second leg will be just as testing. A win or draw would send the Reds through to the Quarter Finals, even a one-goal defeat would see them progress. It's sure to be quite the encounter.