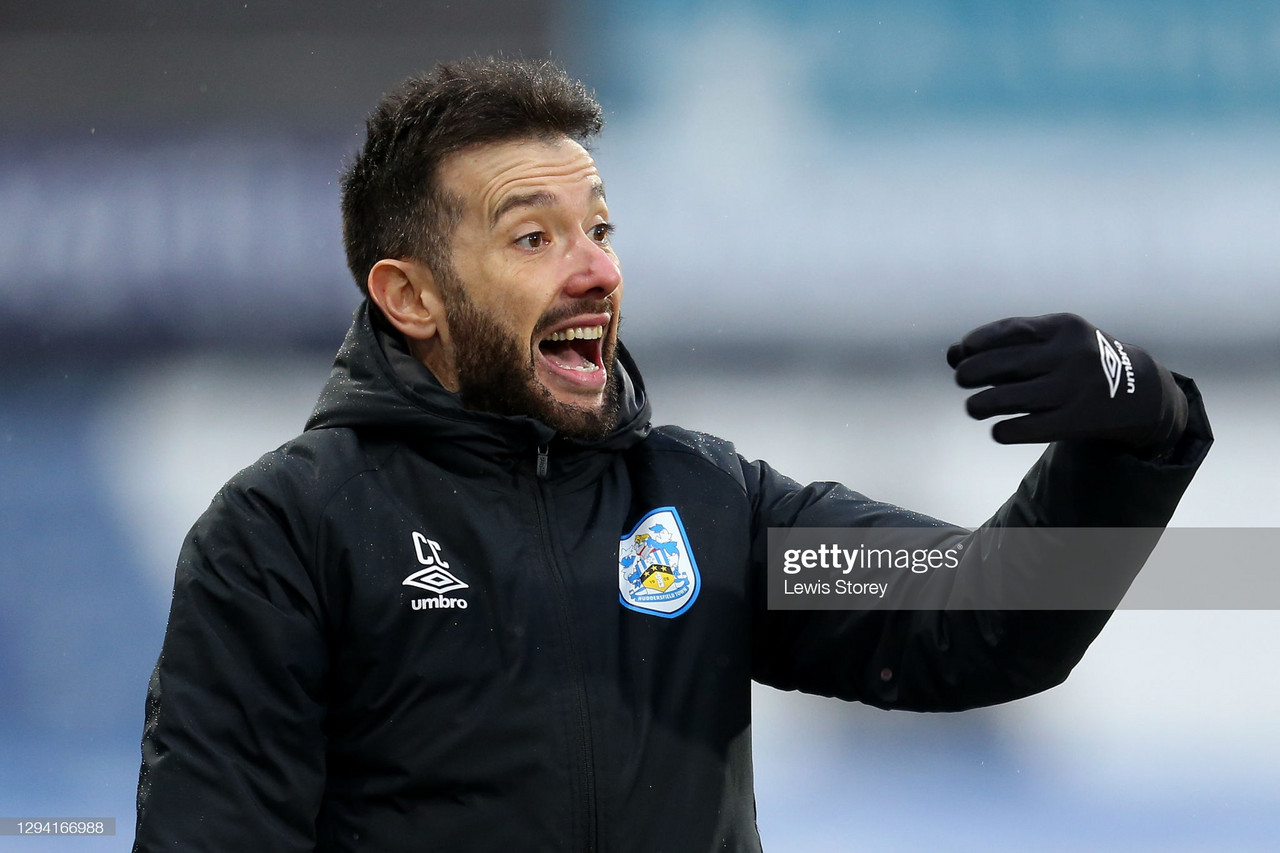 The Terriers host Barnsley on Wednesday night in a game which is vital for both teams at different ends of the Sky Bet Championship. Valerien Ismael's side are firmly in the play-offs and will be up for another competitive game this time in West Yorkshire, whilst Huddersfield Town look to get further away from the relegation places. Town manager Carlos Corberan addressed the press ahead of the clash under the lights.
Corberan touched on team news and injuries from the previous encounter away at Nottingham Forest
"We know that, Pipa is not going to be available tomorrow in the game with Vallejo continuing to be out of the team from the medical advice, he is not going to be in the team because he cannot head the ball. Then we need to keep him out of the official games. Toffolo is a question mark because we need to see how he will react, it will be a risk to have him in the first 11 but is something we need to manage with him. After the game we will follow the medical advice to see what is the best way with him."
"If he can play 3 days after the previous game or directly if he cannot. We know he produced his injury based on an accumulation of games in a row, so we need to decide about Toffolo after the game to see how he is training. Fraizer Campbell is not going to be available tomorrow as he has an injury to the shoulder, and we cannot expect to have him before the Coventry game. So he is going to be out of the team for around two weeks. Josh Koroma should be available for the next game."
Previous result away against Nottingham Forest was a big morale booster
"It was clear we needed the points, it's something that is so clear in the moment of the year we needed to have points, we still need points. I said before the most important thing right now is we need to forget very fast about the previous result and be focused about the next one, because we still need points and we need to be ready to play the next game to create the best mindset that we can create in preparation for the game."
On Barnsley's achievement this season
"I think what they have done, we have spoken a lot about merit. I am very happy with a team that does well on the pitch, they achieve targets that they were not thinking about in the beginning. They played for example Chelsea and created an unbelievable way. The work they are doing this year has been fantastic that's why they are in the position they are in. They have a great team spirit."