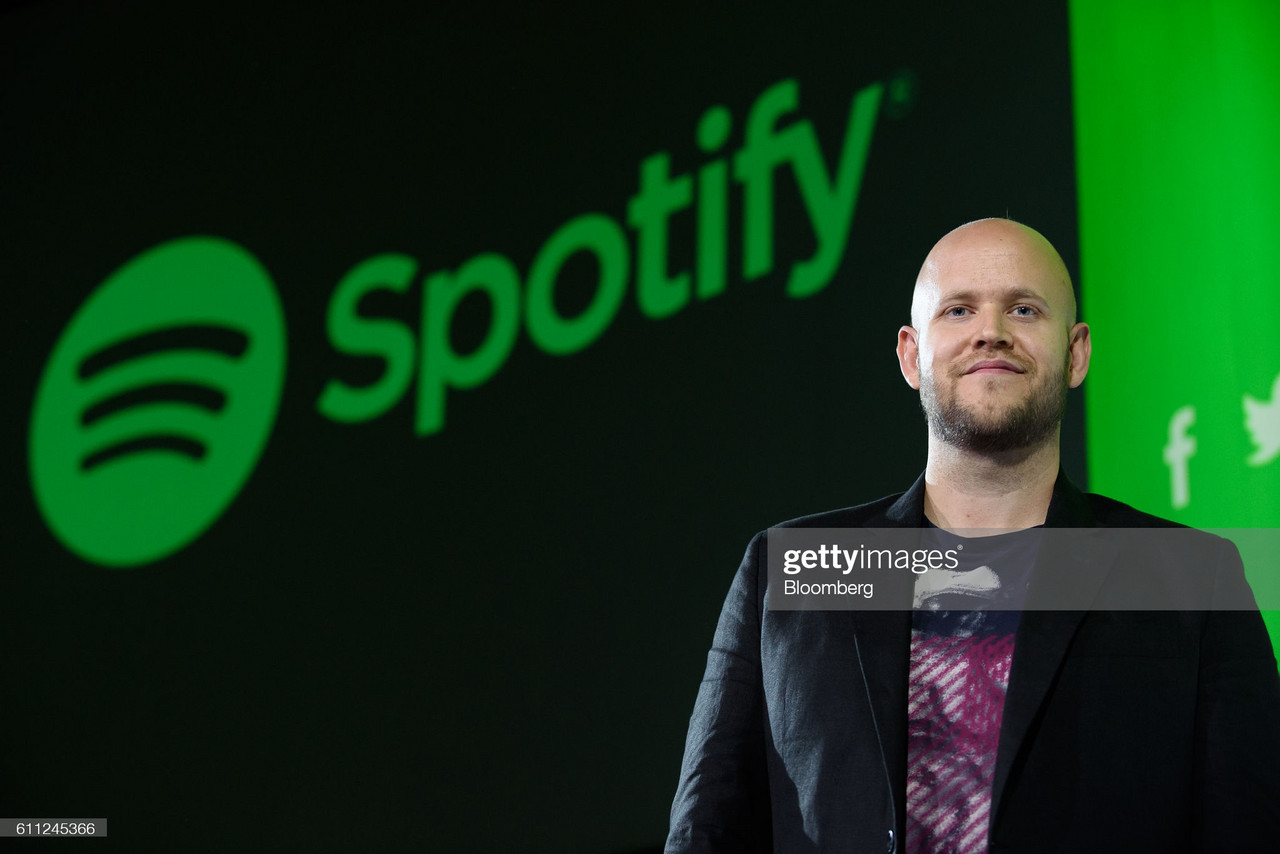 Amidst the recent unrest at The Emirates of poor results, league positioning and fan displeasure, Spotify owner Daniel Ek ruminates to scoop up Arsenal from the jaws of failure.
Only weeks ago it came to mainstream knowledge that the entrepreneur has supported the Gunners since he was just a boy.
Will it happen?
These reports left fans dreaming of £250 Million spending sprees every summer, a brand new squad and unlimited music streams with their season tickets, but recent developments in the story have put those dreams on hold for now.
In a tweet made on Sunday of last week, the Swede confirmed that he had in fact made a bid to buy the football club. A bid was put on the table to Josh Kroenke and the current owners' team of bankers.
Ek's proposed takeover involved fan representation and a golden share for supporters, undoubtedly making the Gunners' faithful more hopeful for a change in ownership.
According to various outlets Ek's bid amounted to about £1.8 Billion but happened to be rejected by the Kroenkes. However there is still hope regarding a takeover as Ek revealed he respected the owners' decision to reject the bid but "remains interested and available should the situation change."
Amongst this new information, a response from the current Arsenal owners has emerged. Arsenal director Josh Kroenke has apparently doubled down on his stance that KSE (Kroenke Sports & Entertainment) will provide funds to manager Mikel Arteta in the summer transfer window.
The amount of "funds" is currently undisclosed but it appears that KSE's stance on the matter is not a good enough excuse in the eyes of Arsenal's supporters...
A tweet made by @TurkishLDN, which gained over one and a half thousand likes called for AFC fans to march on the Emirates stadium again in order to make their voices heard on Sunday the 23rd of May at 2pm.
The tweet reads "We don't give up, This was expected so don't be disheartened. We keep the pressure on from our end, united."
Whether Daniel Ek's interest in buying the club is upheld in the coming weeks and months or not, Arsenal fans will continue to make their voices of opposition to KSE's ownership heard.