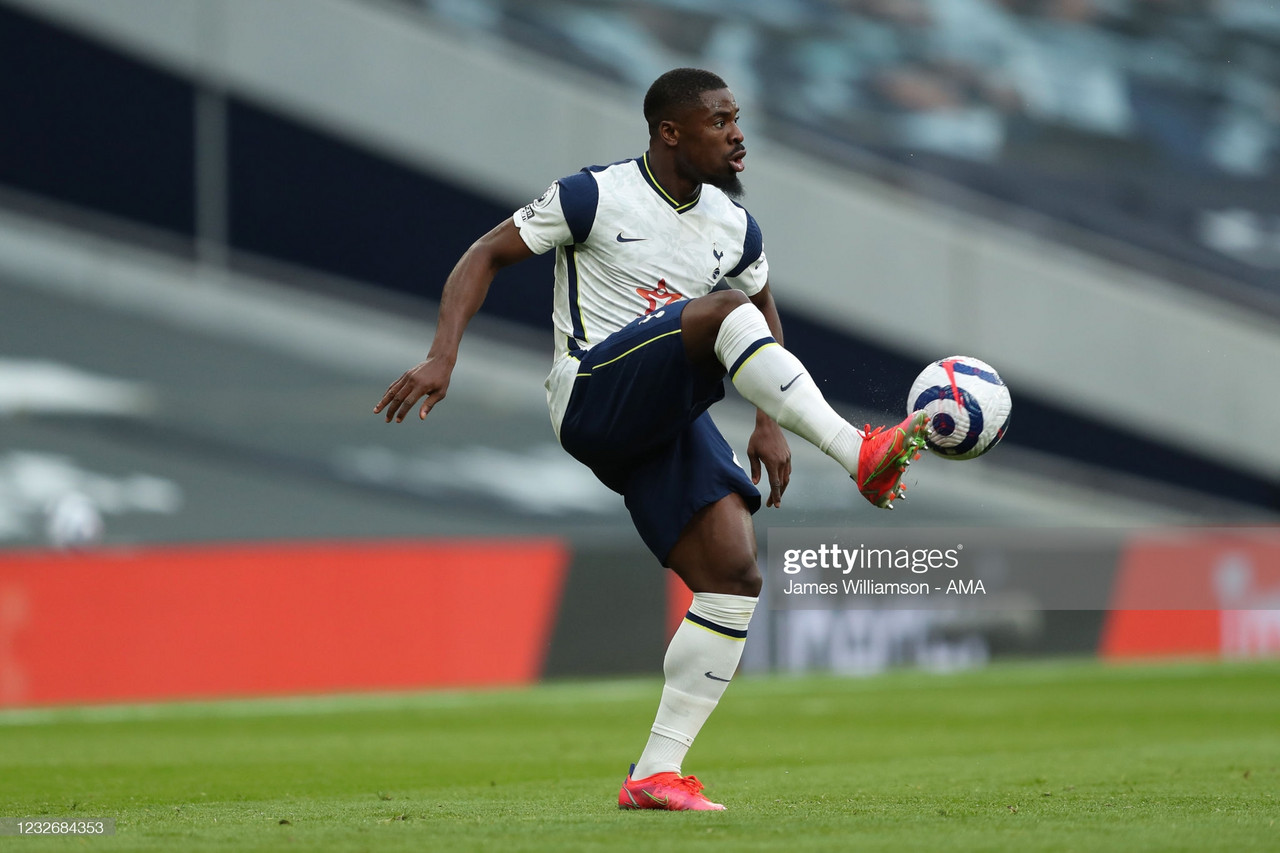 With the news of Harry Kane pushing for a move away from Tottenham Hotspur this summer, the need for careful investment in the summer has never been more apparent.
However, chairman Daniel Levy is renowned for his tough bargaining tactics and has a reputation for being stubborn when it comes to talking transfers.
As is the case with many clubs this summer, the likelihood of the situation is that they will have to sell before they can buy any players.
The raising of funds is an element of Daniel Levy's game that has always proved to be successful, as he has a habit of squeezing every last pound out of the transfer fee, meaning there is less for him to invest individually.
One of the players that could be sold to raise the required funds is Serge Aurier.
Aurier has been a regular feature in the Spurs XI since the departure of Kieran Trippier to Atletico Madrid last summer.
However, there is speculation that the former Paris-Saint-Germain man has a desire to return to his previous club, due to having 'unfinished business'.
Below we can look at the argument for keeping Aurier this summer, as well as why it may be beneficial to sell him.
One of the first things heads of recruitment look at when deciding on the transfer of a player is their age. Serge Aurier is 28, coming up on 29 and this has an impact on his transfer value. There is an unspoken understanding that when a player gets to around 30, their value plummets, as they are thought to be heading towards the end of their career. Aurier probably has another five or so years in him at most. 28 is almost the perfect time to sell a player of his calibre, as it is likely that there will be a half-decent transfer fee involved.
Contract is another area that is considered. Aurier is entering the final year of his contract next season. Should he run that down, he would be allowed to leave the club for free. This will be a prospect that Levy will not tolerate, and therefore he could see this as his final opportunity to move on the right-back, and using the money to re-invest, as opposed to losing him on a free next season.
Of course, the player's ability and the impact they have on the team is hugely important. Serge Aurier has been a mixed bag in recent years. His competition has included the likes of Kieran Trippier, Matt Doherty, and Japhet Tanganga. Whilst there have been options, Aurier has been the best of a bad bunch.
The former Toulouse defender has a 65% tackle success rate in the Premier League in his four seasons at the club.
He has also made significant errors leading to goals. This has largely come in the form of giving away penalties, which he does on a regular basis. His rash tackles and impatience when defending has been costly for Spurs over the years, and this has contributed to feelings of discontent from fans around the right-back position.
Finally, the wishes of the player should always be considered. As previously mentioned, Aurier has always felt like he has business in Paris that has gone unfinished. Furthermore, he has a good relationship with the club.
Transfermrkt value Aurier at £18million. This may well be a fee that convinces Levy to sanction a deal, as part of what will be a massive rebuild at Spurs this season.
Interestingly, the arguments to suggest that Spurs should keep Aurier are much shorter.
Firstly, despite his flaws, Aurier is clearly the best right-back at the club. Tanganga is a prodigy, however, his frequent injuries are a worrying sign, and he was notably stretchered off on Wednesday night in the defeat to Aston Villa holding his shin, in another setback for the young Englishman.
Matt Doherty's first season in north London has been largely disappointing. He seems to lack the confidence and ability to play in a flat back-four, which is a different system than the one he played in at Wolverhampton Wanderers, which gave him the license to push forward more often.
There is no guarantee that whoever Spurs bring in to replace Aurier, succeeds. Therefore, the question can be asked, why take the gamble?
Furthermore, Aurier has shown his qualities on a more frequent basis this season. He has three assists in the league and scored two goals, notably, one came against that 6-1 win over Manchester United at the end of last year.
In terms of his defensive ability, he has not made any errors leading to goals this season and has kept four clean sheets.
He presents himself as an average fullback, but with the situation that Spurs are in at the moment, average might be the best they can get.
Overall, the argument is pretty clear in my eyes. Aurier has reached the end of his cycle at Spurs. He has certainly had good moments, but at the same time, he has proved time and time again that he is not always reliable.
We should definitely be looking to replace him in the summer, Max Aarons could be a good option from Norwich City. However, he may be out of budget.
Aurier has been a good servant for the club in the last four years, but if Spurs are serious about becoming a top club again, changes need to be made, and their fullbacks are certainly an area in which a reshuffle is needed.