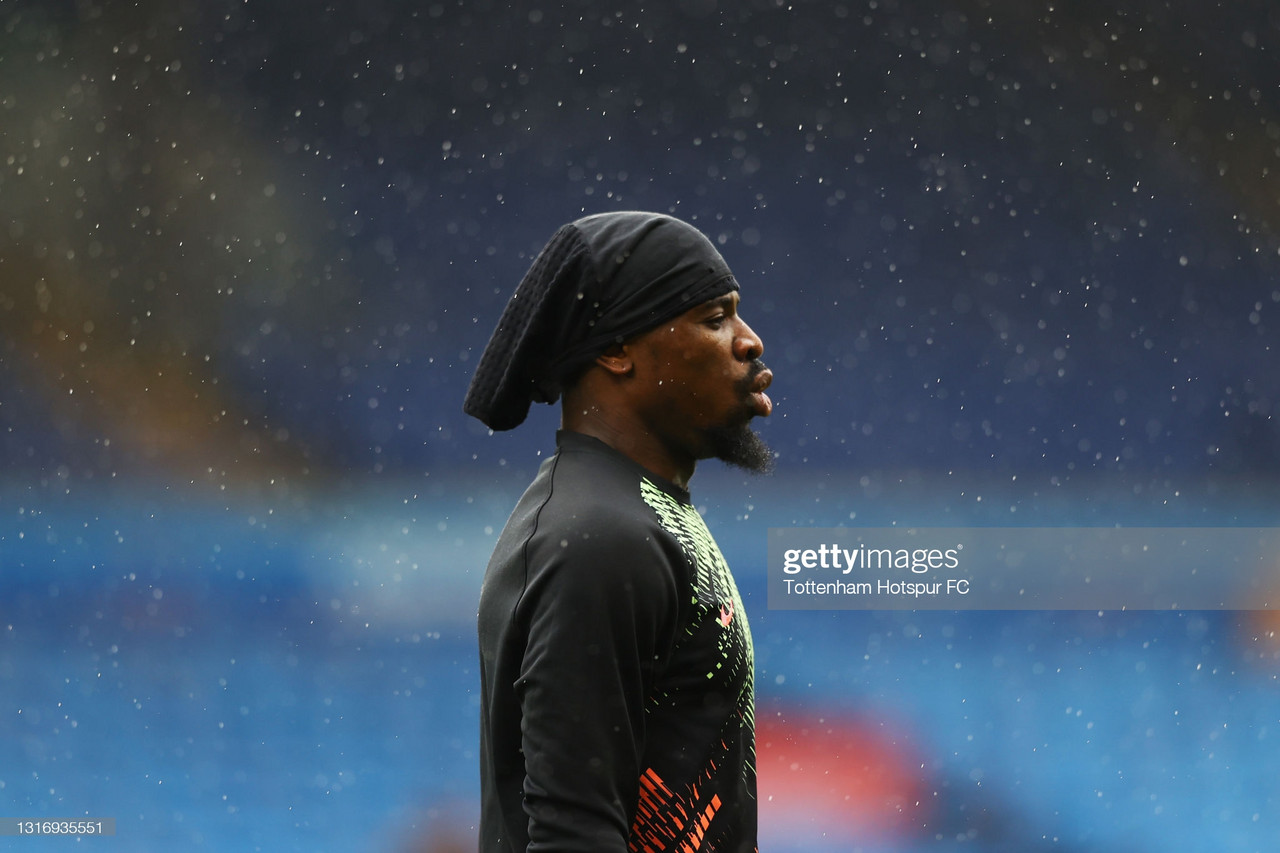 When someone thinks about the Tottenham Hotspur squad, it is hard to not think about Serge Aurier, a man who has been a consistent starter for the club in recent years.
It seems like those days may be over though, considering Aurier told L'Equipe he has reached the 'end of a cycle' and is set to leave the club this summer.
The Frenchman, who still has one year left on his current contract, wants to return to Paris Saint-Germain following a tough four-year span in North London.
Aurier joined Spurs from PSG in 2017.
Aurier speaks
"Everyone knows that if I wanted to extend my contract at Tottenham, I'd have already done so." Aurier said.
"I'm not going to do that in six months' time. I've experienced the Premier League and a Champions League final.
I've reached the end of a cycle and it's time to look elsewhere."
This is a great decision by Aurier considering the team is expected to be re-built under the new manager. Also, the return from Juan Foyth to N17 after winning the Europa League title while on loan at Villarreal will for sure impact the Frenchman's playing time.
The Ivory Coast native played the same amount of fixtures as Matt Doherty this season, which talks about how hard it was for both Jose Mourinho and Ryan Mason to decide who to play in the right-back position.
Stats
This season across all competitions, Aurier played 27 fixtures, recording two goals and three assists.
Aurier, who was called by Jamie Carragher 'one of the biggest liabilities in world football', started the season properly but his performances have gone from bad to worse in recent months.
"I've never hidden my desire to go back to PSG one day," he added. "It's my boyhood club and I'm still a PSG supporter, so I feel free to talk about it, but I don't want people to think I'm just issuing a come-and-get-me plea and I'm not closing the door on anyone.
If the club does make an offer this summer, PSG will certainly be among my top choices."