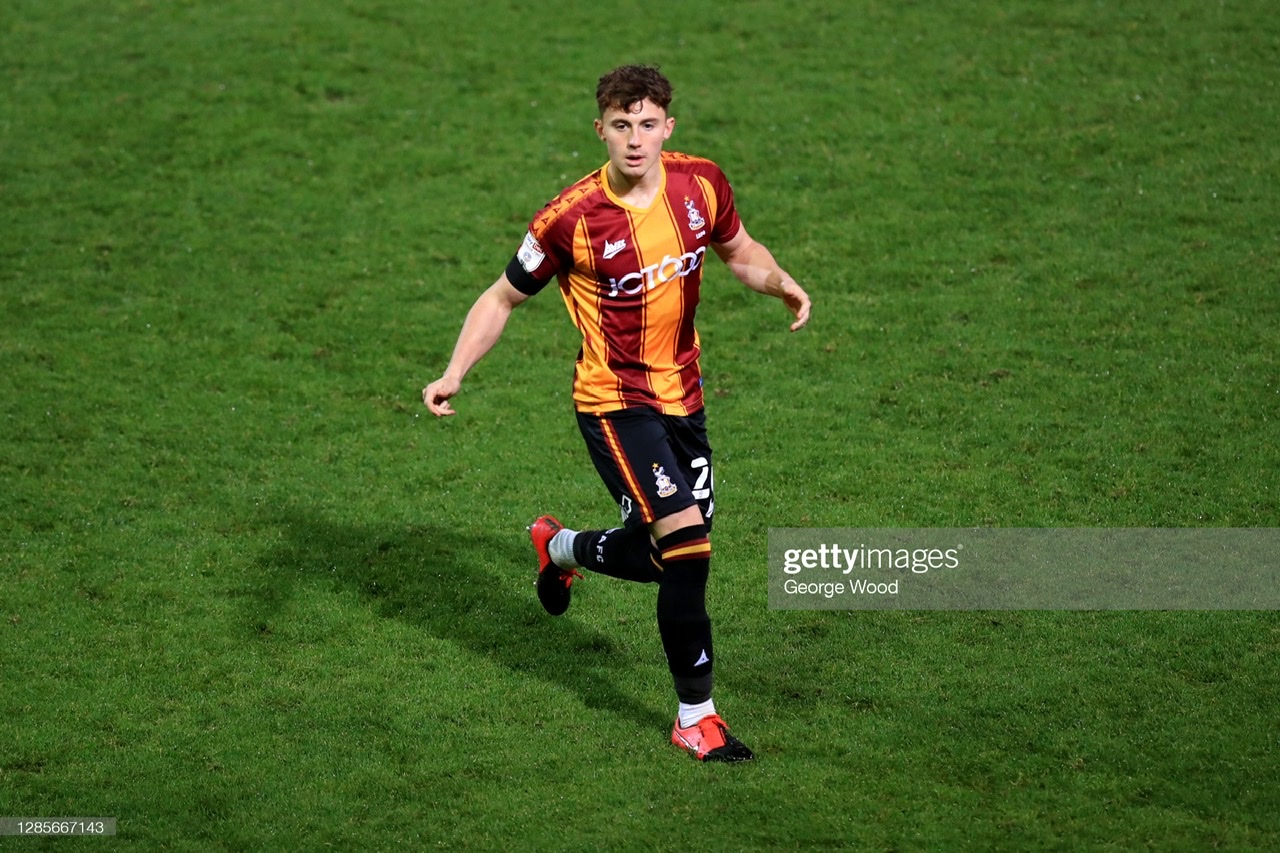 Bradford City have confirmed that Matty Foulds, Kian Scales, Jorge Sikora, Charlie Wood and Harvey Rowe have all signed new contracts with the club.
This comes at the end of a very positive week for the club, with Andy Cook and Abo Eisa both joining the club on permanent deals, and former joint manager Mark Trueman agreeing to become the new link manager between the academy and first team.
With the recent appointment of Derek Adams as the new first team manager, the Bantams have signed on a number of prospects, whether they are set to be starters or back-up is yet to be seen.
Whilst Foulds and Scales have already been involved in the first team last year, this season could be a prime chance for Sikora, Wood and Rowe to mark their stamp in the starting eleven.
The addition of Trueman as a link manager helps the Bantams implement more youth into their first team squad, with Sikora, Wood and Rowe being the first three to really take advantage of this. After Trueman's excellent run as manager at the latter end of last season, Adams is sure to trust his judgement, which clearly shows how much faith the link manager has put into the young prodigies.
Scales and Foulds to become regulars?
Whilst Scales has come through the Bradford academy, Foulds has taken a different route, once of the academy but going on a journey involving Bury, Everton and Como in Italy. The talent of Connor Wood last season kept Foulds out of the mix, but with the left-back's departure to Leyton Orient it could be a prime chance for Foulds to become the new starting left-back for the club.
Scales had a bit more of an experience in the first team, even netting his first professional goal with an astounding finish against Colchester United. That goal alone, plus some other excellent performances, showed that Scales was up to standard to make the jump up. This could be a real opportunity for him, with Adams usually preferring to play with three central midfielders, for Scales to become a first team regular.
With the five new contracts plus Trueman's new role, Bradford City has become a prime club for young footballers to improve their game and break into the EFL.
Other than Danny Devine, there have been little to no youngsters that have come through the Bantams academy and to make a splash in the first team, but the new dynamic and project within the club spells for excitement, which could attract a whole new roster of prodigies that perhaps will prefer to make the set up into the first team rather than spend their time in a fancy youth academy. It only reflects positively on the club, with the future looking bright in West Yorkshire.