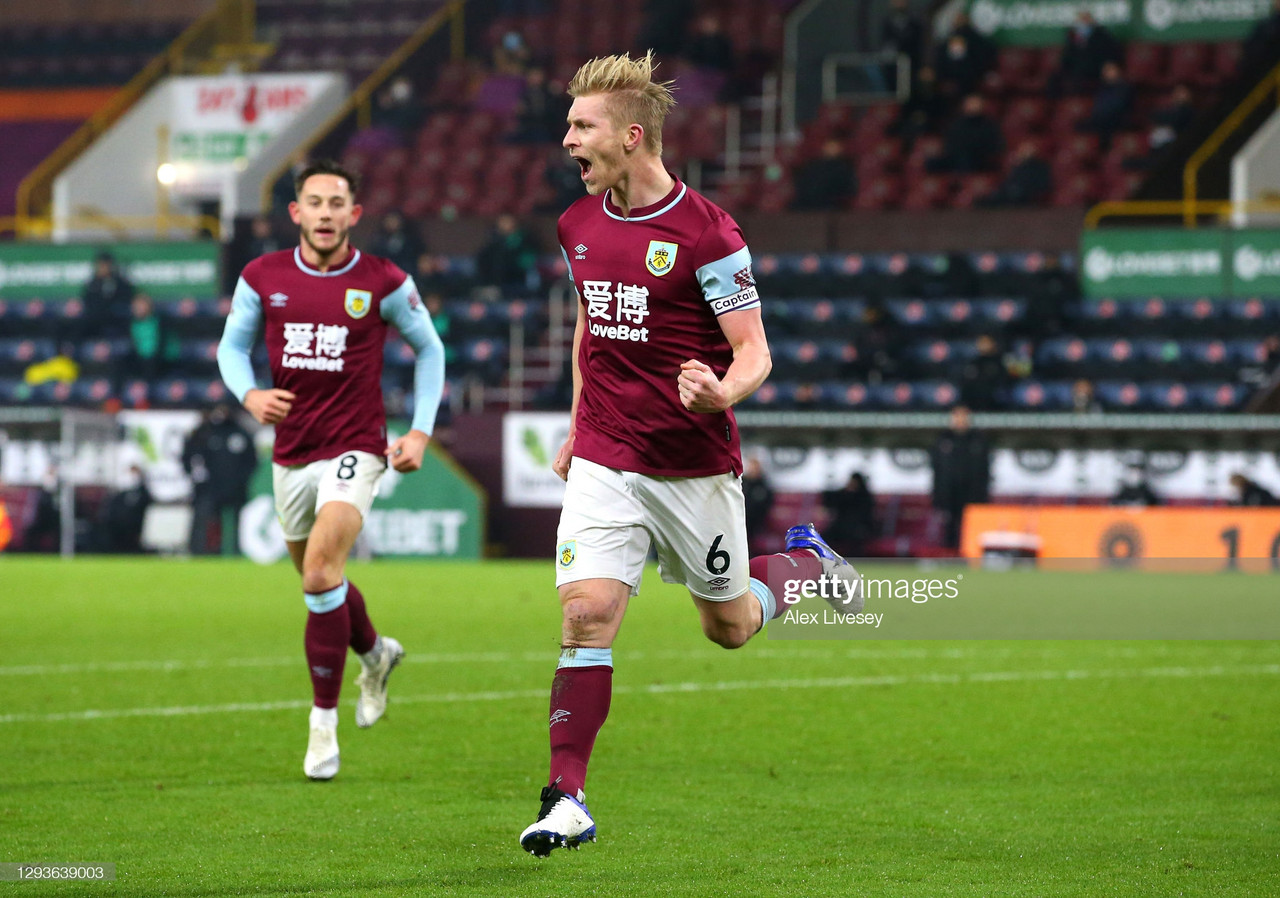 Ben Mee has been a rock at the heart of the Burnley defence for 10 years and has proven his worth to the club many times.
There wasn't any need for this to be proved but, after The Clarets dismal start to the Premier League season, Mee's return to the starting 11 gave a boost to the side.
After moving away from the bottom three, Burnley were never really in any relegation threat with the poor standard of teams beneath them but could have been had the club captain not made his return when he did.
Mee has just celebrated his tenth anniversary at Turf Moor and has been a consistent presence since his debut.
How important has Mee been?
In the last decade since his arrival from Manchester City in 2011, he has been an ever-present force at the back, as a left back or central defender.
After relegation from the top-flight in 2015, Mee moved into the middle of the defence and formed a near unbeatable partnership with Michael Keane as they stormed their way to the Championship title and an immediate return to the Premier League.
He was voted the team's Player's Player of the Year award for his performances that season, and it was the arrival back in the big time that cemented his place as a top defender in this country.
Mee and Keane won plenty of praise from pundits and rival fans for their constant string of good performances as Burnley stayed in the top-flight.
Despite being the leader of the back four, Mee watched as his partner Keane earned himself a big money move to Everton in the summer of 2017, meaning James Tarkowski became Mee's new partner.
With Mee leading the back-line once again, Burnley progressed as a side and shocked the league when they finished in seventh place, earning themselves a European spot.
That season, Mee was immense and continued to earn himself recognition from all around the country, but it was his partner who received the plaudits – and an England call-up.
Last season is proof of his importance
His return from injury in November 2020 kick-started his side's season and propelled them towards safety after the awful start to the campaign.
The side stumbled throughout the season but Mee's controlling influence steadied the ship when it was needed.
The captain was a force in both boxes and was dominant in wins over Sheffield United when he scored the winner at Turf Moor, and the record breaking triumph at Liverpool in January.
Mee has missed time through injury in previous seasons but his absence was felt more this year due to the thin squad Sean Dyche had at his disposal.
Why has Mee been overlooked throughout his career?
When Tom Heaton left for Aston Villa in 2019, Mee took over the role of club-captain and has held the title ever since.
As an ever-present for a consistent, defensively solid back-line, Mee has earned himself a lot of plaudits since taking the armband, as he did before.
Yet he has never been touted to leave the club for a bigger move and hasn't earned himself an England appearance since his under-21 days.
But why is that?
A string of injuries late into seasons, bigger club's stars finding their form at the right time and there simply being not enough positions available are all valid reasons.
However, the reason is almost likely his play style.
For many season's, Burnley were known for their defensive and long-ball approach as much of the Premier League adopted a more possession based style.
Yet this can be discredited with the inclusion of Tarkowski and Nick Pope in the England set up in previous years.
It is somewhat baffling that, even at the height of his performances, Mee hasn't even been considered for selection for the national team.
That ship has almost certainly sailed now for Mee, who is looking forward to his 11th season at Turf Moor.
Even without the International recognition, the captain continues to be one of the most important and most loved players at Burnley, which shows he must have done something right in his career.