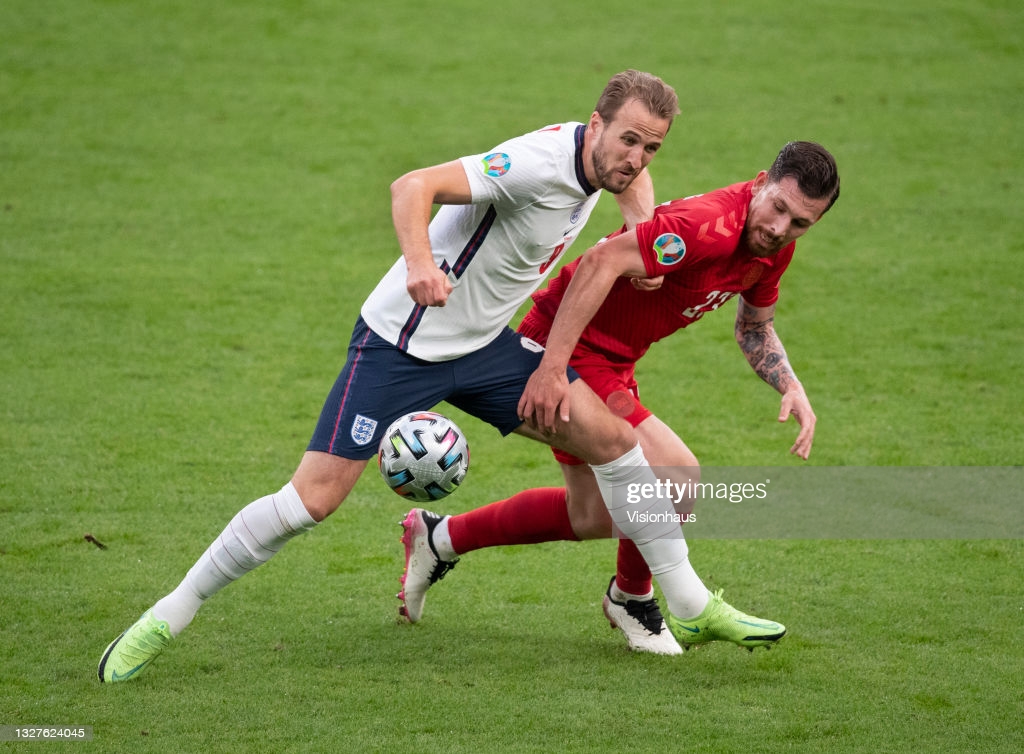 Tottenham Hotspur do indeed have one player featuring in the Euro 2020 Team of the Tournament, but it turns out its not the England striker, Harry Kane.
The Denmark National Team was, without a doubt, one of the biggest stories of the entire competition, therefore midfielder Pierre-Emile Hojberg was rewarded by being named in the Euros 2020 Best XI.
Hojbjerg is in midfield with Jorginho and Pedri, while Romelu Lukaku was chosen by the voters over Harry Kane.
Pierre-Emile in the Best XI
The 25 year-old from Denmark ranked ninth for balls recovered at Euro 2020 and second for assists with three, and played a big role in the team's semifinal run.
Hojberg will try to take that form into the coming Premier League season, especially after playing such a big role in Jose Mourinho's and Ryan Mason's plans last season.
During the 2020 / 21 Premier League campaign, Hojberg was the only Spurs outfield player to play every single minute of the season, which talks about his importance in the squad.
The Copenhague native also became the team's leader following Christian Eriksen's horrible collapse against Finland in the tournament's opening game.
'HurriKane' missed out
On the other hand, although Kane only trailed Cristiano Ronaldo (5) and Patrick Schick (5) in the Golden Boot, just missed out on the tournament honors.
Kane scored four goals and received 3 Man Of The Match Awards throughout the entire competition, but still wasn't enough to lead England to the title in home soil.
The 27 year-old was involved in the sequence of play for all but one of England's goals from open play at EURO 2020.
Last season for Spurs, he became just the second player in league's history to finish the season as the Premier League's leading goal scorer (23) and assists leader (14).
If both of these players can carry their momentum into next season, Spurs could be one of the dark horses to win the title in England.