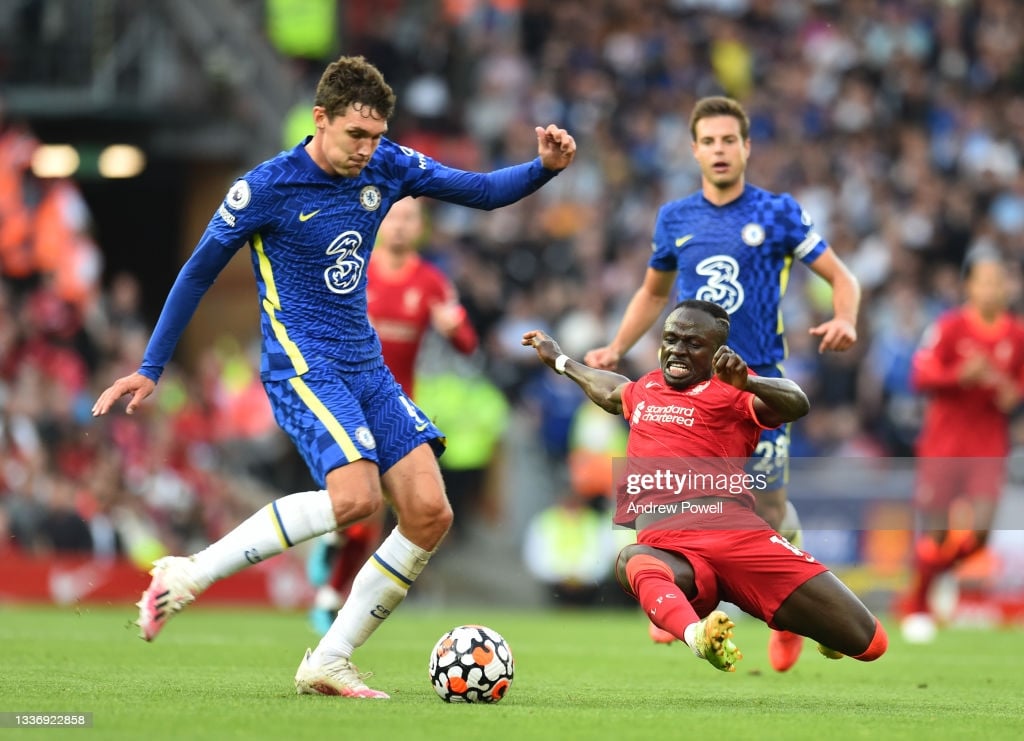 As Thiago Silva pulled up in the 36th minute of the UEFA Champions League Final, the grimace on his face embodied the fears of the wider Chelsea universe. The only man whose face stood as a juxtaposition was that of his replacement, Andreas Christensen. A Chelsea player since his transfer from boyhood club Brondby, the Dane stands on the cusp of a new four-year contract at his 'second home.' It has been a journey of highs and lows, loans, and substitute appearances. But now, Chelsea's number four has established himself as the player his club always knew he could be.
Diamond in the Rough
The 'Danish Maldini,' as he is affectionately known to Chelsea fans, has not always had the most straightforward rise to the level he is at now. Leaving home comforts and boyhood club Brondby at the tender age of 15-years old, his story has come with as many downs as it has ups.
Very much a modern defender, Christensen's positivity, vision, game reading and passing ability has set him as a class apart from a young age. Training with the first team and rubbing shoulders with the likes of John Terry as a 16-year-old, it is in his power to usurp struggles that he has found his greatest strength.
Turn the clock back to 17/18 after two successful seasons at Borussia Monchengladbach. The Dane is firmly ensconced in Antonio Conte's plans in the middle of a back three. A superb first few months of that season do not serve as much comfort as an errant pass aimed at Cesc Fabregas gifts Leo Messi the chance to equalize in a crucial last 16 Champions League tie. After two seasons of stability, regular games and unfettered belief in him, this was a cruel blow at such a young age. Conte continued to believe in him, but as the Italian left, so did belief in Christensen.
He would spend the better part of the next two seasons as a first-team regular, but not as undisputed first choice. Maurizio Sarri's ideology was perfectly akin to the Dane's abilities. However, he played just eight Premier League games under the Neapolitan. This period of uncertainty would persist as Chelsea legend Frank Lampard took over, persistently rotating his defensive partnerships.
Perhaps the ultimate low for Chelsea's number four came at the start of the 2020/21 season against Liverpool. Faced with an inviting ball over the top from Liverpool's Virgil van Dijk for a rapid Sadio Mané, Christensen could only impede the Senegalese illegally. He would be left out of 12 out of the next 17 Premier League games.
His career at a crossroads at the tender age of 24, Andreas Christensen did what only he knows how to do: dig in and believe in himself.
'Are you still happy?'
For a player from Denmark, his stoicism and relentless belief in his ability to make it at the very top for an English club remained unrelenting. Much is made of academy graduates like Mason Mount and Reece James who, as local lads, cemented their positions in the team. But for a young man from a foreign land, his assimilation into the Chelsea family is now set to be rubber stamped with a bumper new deal.
Listening to him speak in an interview, it is notable that he pronounces English words in a somewhat Danish, somewhat Cockney accent. It proves that this is a player whose assimilation into the fabric of Chelsea Football Club has been difficult and undulating. Yet it has happened because of Christensen himself.
Once achieving the highest rating ever as a Chelsea player from then Loan Player chief Eddie Newton for a Champions League match for Gladbach at home to Barcelona, per Football London's Adam Newson, the talent has always been undeniable. So undeniable it was that Pep Guardiola courted him while manager of Bayern Munich and, later, Manchester City.
The Spaniard asked Christensen, as Newson again noted, "are you still happy?" after his City side beat Chelsea at Stamford Bridge in 2018. Fast forward three years and not only is Christensen happy, he is also an indispensable defensive asset for his team.
That Silva had to go off injured is now merely a footnote in the annals of Chelsea's history because of how good Christensen was on the night. Down to ten men against Liverpool this past weekend, Christensen marshalled a defense and gave a standout performance against the opponents that caused him a setback barely 12 months ago.
As the old football adage goes, 'form is temporary, and class is permanent.' When he puts pen to paper on his new deal, Andreas Christensen will have another four years to continue to prove that is true