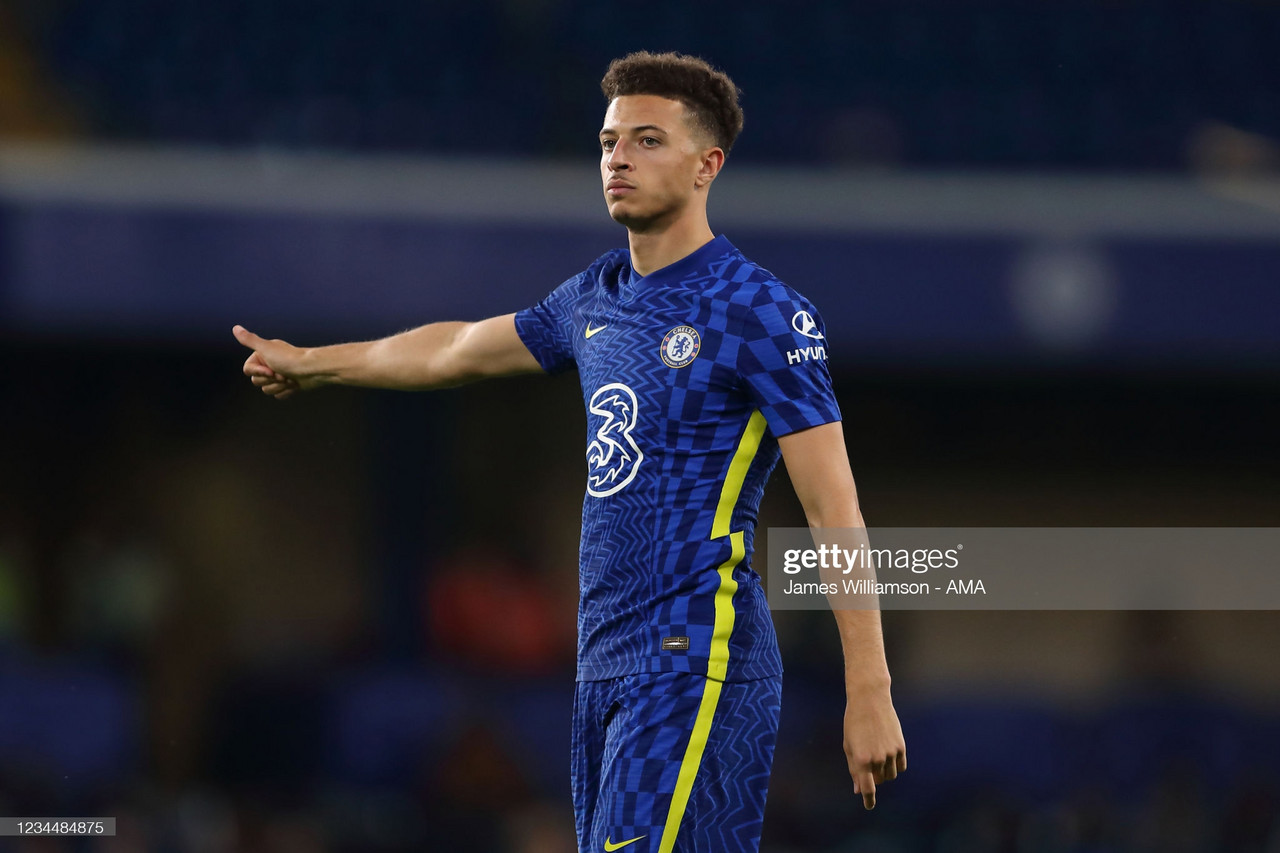 Chelsea and loan players. Name a more perfect match.
The two have been synonymous for years now, and remain so, with no fewer than 21 temporarily posted away from the West London club in the upcoming campaign.
Here, we'll take a look at each one of them, checking on their progress at the Blues overall, their home from home during this season and the likelihood of them having a career in West London or elsewhere.
We'll do so position by position, so let's start off at the back with the goalkeepers and in this article we'll make our way roughly halfway to the thirteen players in the defence.
Goalkeepers
Of the aforementioned figure of 21, only three of those play between the sticks, and all are 22 years of age or younger, showing the benefit of their moves.
First up, it's the oldest of the three in 22-year-old Nathan Baxter, who is currently on a season-long loan in the Championship, at Hull City in the North.
It's been something of a long journey for Baxter, who has already been on seven loan moves since he was promoted to the first team squad in 2016, but this will be his first in England's second tier.
Another Englishman in net comes in the form of Jamie Cumming, a 21-year-old who is set to spend the season in League One, at Gillingham FC.
He is less experienced in the loan department than his goalkeeping compatriot, only having spent one season away previously, which was in League Two at Stevenage.
Finally, the youngest of the three is that of 20-year-old Karlo Ziger who, unlike the previous two, did not come through Chelsea's youth academy, but instead joined up with the squad in 2017.
He has been on loan very briefly before, providing emergency cover in the National League, but will now have a full season away in Slovenia, at NK Rudar Velenje, in the second tier.
Centre Backs
Perhaps the most notable of the four centre backs out on loan is Welshman Ethan Ampadu, who has appeared for the first team squad at Stamford Bridge on a few occasions.
He has already had two spells on loan, one abroad and one domestic, and will now spend a third in Italy, playing at newly-promoted Serie A club Venezia for a season.
An older member of the loan army is Jake Clarke-Salter who already has five loan spells under his belt at the age of 23, most of which have been spent in the lower leagues of English football.
He will now embark on another move, this time to Championship side Coventry City, where he will hope to make enough of an impact to be noticed by his parent club.
Next is the youngest of the centre backs in Levi Colwill who, at just 18 years old, will be going out on his first loan since rising up through the ranks from the under-9s group.
He will arrive at Huddersfield Town, who are currently riding high in the Championship and it will give the youngster huge beneficial experience in a senior squad.
Lastly, there is USA International Matt Miazga who, now 26 years old, will hope that this may be the final loan move he has before finding a more permanent solution.
Having spent time in the Netherlands, France, Belgium and indeed England, Miazga will join up with Spanish side Alaves, for the upcoming season.
Full Backs
To finish up the defence, we have the full backs and there are plenty of them to go around, across a wide variety of both age groups and nationalities.
Juan Castillo is the first, playing primarily on the left of a defence, and the Dutchman has had his fair share of loans, though in a relatively short period of just two years.
He has been playing in the Netherlands thus far, though will now spend the season at Birmingham City, giving him a taste of senior English football for the first time.
Also on the left we find Emerson Palmieri, who has been far more prominent in the first team squad in recent seasons, but has never been able to get a definite starting place.
Therefore, Thomas Tuchel has decided that his best option is to go out on loan to Lyon, for the 2021/22 season, where he will be much more likely to get regular first team football.
Switching to the opposite flank now, and Henry Lawrence is the next player that we find, with the 19-year-old a fully-fledged product of Cobham, being at the club since he was at under-9s level.
He will be spending his first season away from the club, on loan at AFC Wimbledon, meaning he'll experience senior squad football for the very first time.
Just like the previously-mentioned Castillo, another Dutch full back in the shape of Ian Maatsen is on loan from Chelsea this season, after spending last year at Charlton Athletic.
For his next loan, he will be at Coventry City, along with fellow loanee Jake Clarke-Salter, though at 19 years old he has plenty more time to gain experience than his English counterpart.
The penultimate player in the 'loan defence' is Baba Rahman and the Ghanaian left back has had a relatively tough time since joining the Blues from Augsburg in 2015.
Never fully breaking through into the side, he has spent much of his career on loan, with it being entirely abroad up until this year where he will move to Reading and hope to make an impact there.
Last but not least, we have 21-year-old English right back Dujon Sterling - another player who has known nothing but Chelsea almost his entire footballing career.
Having now enjoyed two previous domestic loans, he will go for a third, this time with Blackpool in the Championship, a league he has been in once previously, with Wigan Athletic the destination then.
That completes the defensive line-up of on-loan players from Chelsea, and indeed Part One of this two-part series.
Part Two will be out very soon, detailing the midfielders, wingers and strikers that make up the entirety of Chelsea's travelling representatives around the world.