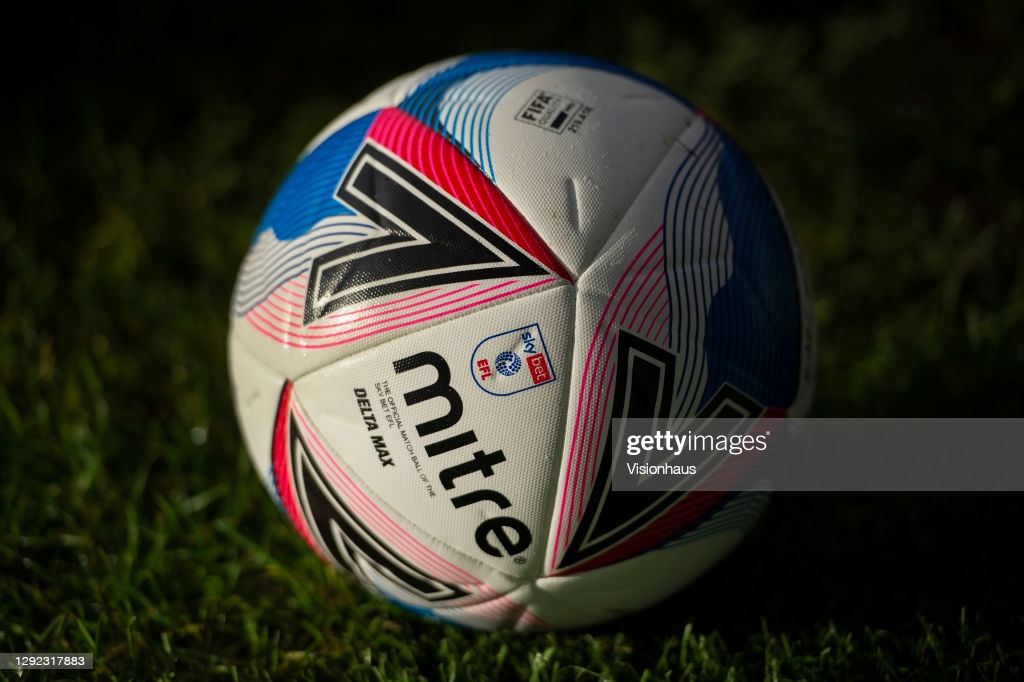 511 days since they had crowds in at grounds, and one heck of a year of football behind closed doors.
The season is fast approaching, and the new League One campaign is shortly upon us. It's got the chance to be one of the best campaigns in a long long time, stacked with top sides.
Here's the lowdown from VAVEL UK as we look at all things from the relegation battle, to dark horses.
Here they are again. The EFL's yo-yo club. Rotherham United are back in the third tier for the third time in five years. The big question is can they return to the Championship again under Paul Warne? Their former midfielder has done a good job at the club earning two promotions previously, but just keeping them in the second tier has been the toughest thing to do.
They were so close to staying up last season, but a late goal from Cardiff City's Keiffer Moore sunk them to relegation.
The Millers are a well ran club, and luckily have managed to keep the majority of the squad they ended last season with, which on paper is strong for this level of football.
Keeping hold of strikers Micheal Smith and Freddie Ladapo is important, the pair scored 19 goals between them last season in a side where sadly finding the back of the net was their downfall in the end.
Incomings have been quiet, but maybe Warne's way of thinking is keep the same array of players and go for it again. Other than a young goalkeeper (whose likely not to feature), they've made one other signing in Northern Irish midfielder Shane Ferguson. He joins on a free after his contract at The Den with Millwall was up. He strengthens their left hand side and will be a good fit for the South Yorkshire side.
If they keep key players fit, Rotherham will find themselves at the top end of the table challenging for the title, after all it is in their nature to bounce back and fourth in recent years.
The heartache from last season will surely give them a boost and a kick up the backside to get back in gear and return to the Championship for the third time in six seasons.
It's certainly fair to say it has been a rough couple of years for Sheffield Wednesday, they now find themselves in League One for the first time since 2012. With so much going on at the club still, on and off the pitch. This season is a great chance for the South Yorkshire side to bring some money back into the club and build back stronger.
The Owls were docked points by the EFL after some accounting issues, nothing can be done now and it's always sad to see a side relegated for non-footballing reasons.
This was on top of the pandemic directly affecting the club physically and financially - Wednesday fans were probably happy to see the back end of the season.
Towards the end of the season, Owls boss Darren Moore contracted COVID-19 and was quite ill with it - meaning he was away from the touchline for some time. It was like a domino affect of things going from bad to worse.
Speaking of Moore, he's a great manager to have and is ideal for the current situation. He knows the league well, after his time with Doncaster Rovers.
The former West Bromwich Albion manager has had the summer to recruit, albeit with no money. The Owls are on a sort of transfer embargo which means they can only sign players on a free or bring in loanees where there is no fee attached.
They've also had to offload a fair few household names. It's looking like a rebuild. Kieran Westwood, a top goalkeeper over the last seven years in Yorkshire. They also seen the departure of wing-back Adam Reach, who was one of the best performers at the club. Realistically, it was the right decision for Reach to depart as he should be playing at a higher level than the third tier - he has just joined West Brom.
Wednesday have made some smart signings, including Irish forward Olamide Shodipe, who scored 13 goals for Oxford United last season on loan from Queens Park Rangers. This move is another loan switch for the 24-year-old, hopefully he can help the Owls to get back to where they belong.
After years of stalemate under their former owner, and underachieving with Paul Lambert in charge. The Tractor Boys have turned a new page, and have the club back on the right tracks.
A new owner with vision, and a manager who knows how to win in Paul Cook. This could be a huge season for the East-Anglians.
Cook came in last season with the unrealistic target set of reaching the playoffs, they missed out but there was lots of positive signs.
If you're an Ipswich fan, it's been an exciting summer so far. The quality of signings has turned heads and shown a real statement of intent, showing they mean business.
They may have lost Gwion Edwards to Wigan Athletic, but they have been sure to make up for the the departure with replacements.
Signing Scott Fraser will surely turn out to be one of their best bits of business, Fraser has so much quality and has been a standout performer in the division with MK Dons over the last couple of seasons.
Reinforcements such as Wes Burns from Fleetwood Town also bolsters their attacking options.
21-year-old Rekeem Harper has also joined Ipswich, the highly rated midfielder from West Brom impressed on loan at Birmingham City in the Championship last season.
It doesn't stop there. Their defence has received a massive upgrade. Firstly, the signing of George Edmundson from Rangers adds terrific power and aggression to that centre back spot. Also, Cook has brought in Vaclacv Hladky from Salford City, who was by far one of the best goalkeepers in League Two last season. Its an improvement on what they had last season already.
There's more, the signings of strikers Joe Piggot and Conor Chaplin add great talent to the front line. Piggot scored 21 goals for AFC Wimbledon last season, a crunch player helping to keep them in the third tier last season. Meanwhile Chaplin has played at a decent level in his career in the EFL, and with Piggot by his side, they might well be a force to be reckoned with this season.
The business done so far this summer has been quite sensational from the Tractor Boys, if this isn't enough to make them serious title contenders, then I don't know what is. Huge season ahead at Portman Road.
Sunderland
You wouldn't believe that this is once Premier League side Sunderland's fourth straight season in League one. With relatively new ownership and a summer transfer window under manager Lee Johnson's belt, could this finally be the campaign to kickstart the Black Cats' return to the top flight? They'll typically be up there, it's just a matter of time, it's now or never.
They managed to make the playoffs last season, but ended up losing over two legs to Lincoln City to add even more despair to the club. Johnson's side were in driving seat for automatic promotion in early April, going 12 games unbeaten - however, a poor run of form post Easter forced them to slip out of the top two. Settling for playoffs brought more post-season heartbreak.
Losing last season's top scorer in Charlie Wyke would have been a huge kick in the teeth. The 28-year-old's contract ran out in the summer, he rejected a new deal and chose to sign with Wigan, where he is reportedly earning £10,000 a week. As of now, they're fairly light in that area of the field.
Despite this, they've been known in recent times to have quality on either wing, and a big decision to extend Aiden McGeady's contract was made. The former Republic of Ireland international decided to stay up north, despite the contract fiasco's towards the end of last season. If he can stay fit then he'll play a huge part in their title charge as he's one of their main sources of creation.
The signing of 17-year-old Callum Doyle from Manchester City adds extra depth to a defence which was on it's last legs last season due to injuries all across the back four. Doyle's just won the title with City for the U23's. After playing playing well in pre-season then the young lad may turn out to be a cracking addition to the squad.
Back-to-back playoff campaigns is a great achievement for Oxford United, and Karl Robinson has done an ace job over the three seasons he's completed as boss. It's unknown what his fourth season holds, but surely he will be eyeing a third top six finish in a row. However, it could be the hardest attempt yet as the third tier is stacked with talent this season.
Last season started in awful fashion, and The U's were 19th in December, so to reach the playoffs like they did was another serious bit of success.
If they get off to a good start this campaign, there's no reason why they cant push for a top six finish once again.
Robinson has lost some top players at the club, jumping ship for Championship football, but they still have kept hold of some big names in and around the club.
Oxford legend Josh Ruffels departed at the end of his contract, joining second tier Huddersfield Town. Also, Rob Atkinson has joined Championship Bristol City after a season with The U's.
With Robinson's broad knowledge of the EFL, he has recruited well. Left sided players in Billy Bodin and Steve Seddon have joined the squad, which gives a real boost to that area of the pitch.
They've also done well and resigned Gavin Whyte on loan from Cardiff after the winger did well in a previous spell at the Kasaam Stadium.
Matty Taylor is staying aswell, Robinson has clearly used his charm to encourage the 31-year-old to stick around after he netted 18 times last season.
More good business, one that was kept on the low really. Marcus McGuane is back. He played a quarter of a season for Robinson last season before an injury cut his loan short. However, the former Arsenal and Barcelona man has signed on a three-year deal. This will be great for their security in midfield.
Despite their issues at the start of last season, Charlton Athletic only missed out on a play-off spot on goal difference, and with a summer transfer window for boss Nigel Adkins, there could be success coming to The Valley once again after some dark days in recent years.
The Addicks over the last few years have had to get the best out of their strong academy with not much money in the club, and Adkins is the perfect man to guide youngsters into the first-team and allow them to thrive.
Charlton have lost some good talent, however have replaced them very intelligently. The best example of this has to be former Portsmouth goalkeeper Craig MacGillivray replacing Ben Amos who has been snapped up by Wigan.
The South London side have also resigned Akin Famewo from Norwich City on loan, who returns for a second loan spell.
Midfielders Sean Clare and George Dobson are interesting signings too. Gives them strength centrally, for players who have proved they can play to a good standard at this level.
Jaydon Stockley has signed permanently for the club as well after seriously impressing in his loan spell in January, he played 22 times for Charlton and scored eight times. His ability in the air could come up trumps as he's set to be the main focal point in attack.
It's a new era at The Valley, and with the proven manager they have and the strong array of talent of all ages, big things are on the horizon in South London.
Honourable Mentions/Dark Horses
Wigan Athletic deserve a mention and could well be a dark horse in the run in for promotion.
After the nightmare's that have unfolded over recent seasons, their story and their survival in League One last term is one that can put a smile on anyone's face.
Things were looking bleak, with two wins in their first 14 matches, but the Latics slowly made it work, chipping away slowly but surely climbing up the table.
The feel-good factor may be back at the DW. New chairman Talal Al Hammad and manager Leam Richardson have had the summer to recruit, and hopefully there's light at the end of the tunnel and Latics fans can enjoy some success once again.
Another side worth mentioning is Burton Albion. With Jimmy Floyd-Hasselbaink enduring a full pre-season, more time for recruiting to build on signings made on January, this season is looking good for the Brewers.
The Staffordshire side won 13 out of 24 games after Hasselbaink, taking 44 points from a possible 72. If they can reproduce this kind of form again this season then surely they will be knocking on the door of the playoffs? They've got the momentum, they've got the talent. There's so many possibilities.
Lincoln City are another side that deserve a mention, it's just the question of will they be able to bounce back from Wembley heartbreak, and cope without Brennan Johnson - who returned to Nottingham Forest after his fantastic season in with The Imps.
They do have a top draw manager in Micheal Appleton, but with losses of key players such as Jorge Grant, we may see Lincoln just fall short of the playoffs, especially with complications off the field too. No doubt that they'll be back, however there's the feeling of a more relaxed season at the LNER.
Relegation battle's are never nice to call, nor easy to do so. There's other that could be dragged down there, but here's four that will likely find themselves struggling.
Morecambe's campaign of last season was a history making one for the club. It's the first time that they have made it into the third tier, and the fairytale is well underway.
However, it is set to be a gruelling campaign for The Shrimps. Hopefully the step-up from League Two to League One won't hit them too hard. Because, let's face it not many are expecting them to stay in the division, it would be sensational if they did.
It's been a complicated summer for them, just a few days after play-off final success, their manager Derek Adams was headhunted by Bradford City. The board did well to recruit a replacement, they brought in former Motherwell boss Stephen Robinson.
Along with the departure of their manager after the Wembley triumph, they lost some big players in the side - including promotion hero Carlos Mendes Gomes, who has joined Luton Town.
They'll be under no illusions about the task ahead of them, it'll be hard to maintain their position in the third tier. Nevertheless, little old Morecambe won't go out without a fight.
Cambridge United
Cambridge United are back in the third tier for the first time in almost 20 years. Mark Bonner led the side to promotion in his first full season as a manager.
The U's shocked many in achieving automatics last season. The team relied on the creativity of veteran Wes Hoolahan and the many goals from Paul Mullin.
Speaking of the latter, in what is one of the most bizarre transfers in modern day EFL history... Mullin made the switch from Cambridge after gaining promotion, to go and play down in the fifth tier of English football for Wrexham. The 26-year-old is believed to be earning up to 9,000 pounds a week in North Wales. Crazy to even think about whilst playing in the National League.
Other than this major departure, The U's have maintained more or less the same squad with added reinforcements.
One signing in particular that caught the eye is the permanent signing of former Tottenham Hotspur winger Shilow Tracey. He played for Cambridge on loan from January, and Bonner has done well to get him on a permanent contract amid interest from other League One sides.
They could surprise a few this season, but it's a tough ask to not be involved in a relegation battle with the competition around them.
More history makers, Cheltenham Town from a place predominantly known for horses. There title win last season in League Two was quite extraordinary. Micheal Duff did a fascinating job with a highflying side, who scored plenty of goals.
The Robins' biggest job would have been trying to keep hold of key players and indeed their manager. You just have to feel not enough business was done regarding incomings, to make the huge step up. It seems Cheltenham will be a small fish in the shark tank this term, with an impossible task of staying up.
They do lack depth and this issue may need addressing to bolster their squad size before the transfer window closes. There is still time but ideally sides want to have their signings before that opening game of the season.
It seems like disorganisation, however Duff likely knows what he's talking about. Could the small squad come back to haunt?
AFC Wimbledon survived the drop last season, albeit just. But the bigger picture going into this new campaign is that Dons' fans will be back at Plough Lane after 30 years away.
Mark Robinson ensured they didn't go down, but it's set to be another tough term for the London club.
The loss of star talisman Joe Piggot to division rivals Ipswich could turn out to be a blow for them, however they do still have Ollie Palmer who showed glimpses of what he has up his sleeve. He netted five goals last season, and it now seems like the job of scoring goals could be in the hands of the giant.
Standing at 6'5 he could be utilised as a target man, but a target man needs good delivery, and on the wings isn't Wimbledon's strongest part of the field.
However, they have signed the ever talented Luke McCormick from Chelsea - he did a good job at a very poor Bristol Rovers last season, scoring six goals from midfield. This suggests that he could shine in a decent team, is that team Wimbledon?
Only time will tell how much of an impact the return of fans to Plough Lane will have. It's looking like they could be in for another battle at the wrong end of the table.
There's no denying that there is some serious talent in League One this year, the race for the Golden Boot surely can't get any more exciting than last season, where Peterborough United's Jonson Clarke-Harris took the trophy home.
This time around, It's nailed on that we will see the same names at the top fighting for the crown.
Wigan's Charlie Wyke and Ipswich's Joe Piggot - both in first seasons with their new clubs after scoring 46 between them at their previous sides last season.
They're both 10/1 to be top scorers, and at two clubs where the realistic targets are going to be top six finishes, it's hard to argue with the bookies for this one.
It may be one of them, we could witness an intense battle between the two as their eyes will most definitely be on the prize.
If you made it through our guide, I'd strap in and get ready for the rollercoaster of a season ahead, it won't disappoint.