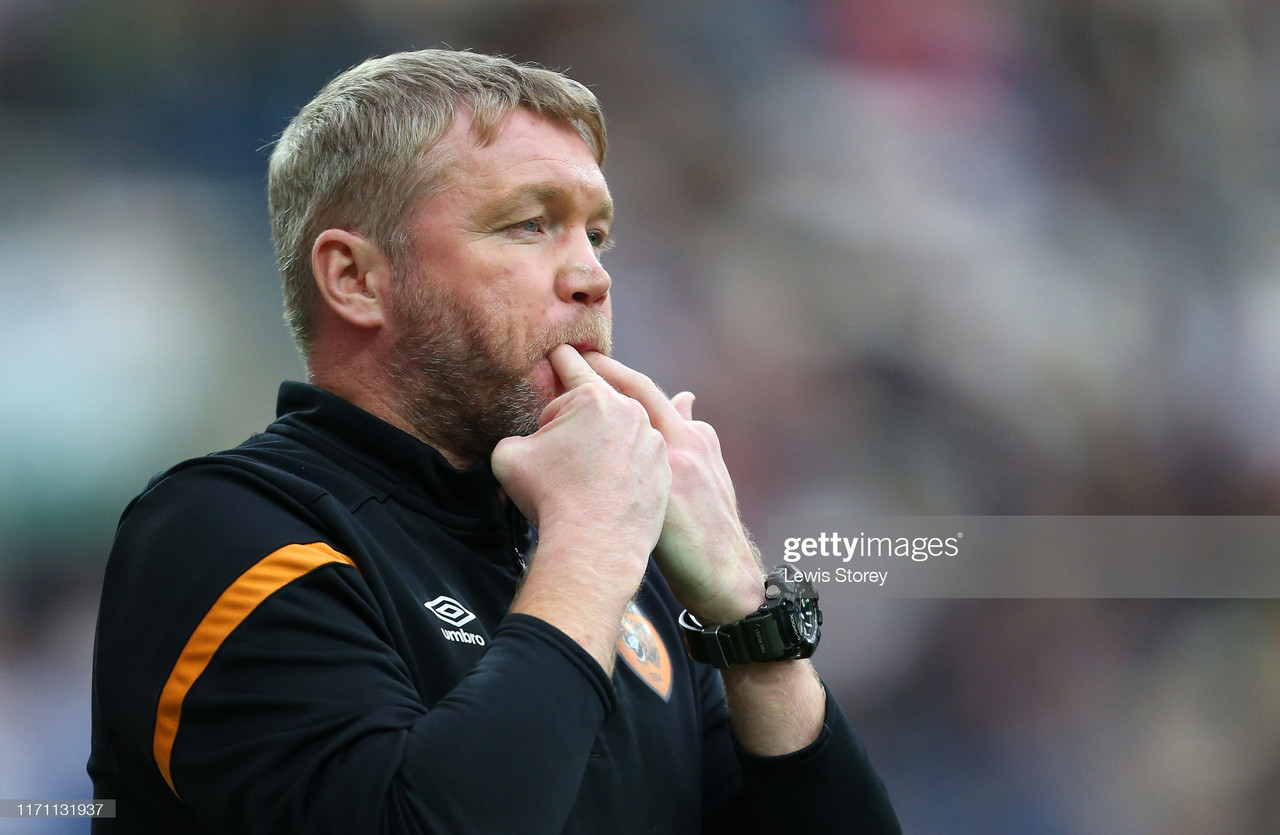 For Hull City fans, the opening day win against Preston North End will now seem an awfully long time ago.
Fast forward to mid September and the Tigers are towards the foot of the table; goalless in six games and only five points from seven games. It was only inevitable that once the poor run of form continued, a large section of the fanbase would start to throw the same old arguments in the direction of their manager Grant McCann.
This season, though, must not be constantly compared to their bad run of form at the back end of the 2019/20 season.
The Tigers need their fans more than ever, and here's why.
Key players are starting to come back - and will hit form
Despite successive draws against AFC Bournemouth and Swansea City, McCann has not had his first choice squad to pick from for the majority of fixtures. Mallik Wilks has only just come back from injury, and looks understandably off the pace currently. Josh Magennis has had a recent lay off too, and despite the signing of Tyler Smith still seems to be McCann's preferred loan striker.
George Moncur served a three match ban after the QPR game, and looked very sharp in the defeat to Blackburn Rovers when he came on. He should - in my opinion - be rewarded with a start against Sheffield United at the weekend, as the missing George Honeyman is perhaps the biggest loss for McCann's team and specifically the system they play.
Honeyman's energy was crucial to City's success last season, and it is no coincidence that we haven't seen the Tigers threaten in the same way as they did so often in 2020/21. Granted, the opposition is of higher quality - but Honeyman was one of the players who could come away from the 2019/20 season in the second tier with his head held high, putting in some excellent performances in midfield.
Once McCann has these players firing, he must surely fancy his side's chances going forward a bit more. Indeed, they created 16 chances away to Blackburn, compared to their 15, as well as having five shots on target - but the killer touch just didn't happen in Lancashire.
Substitutions and squad selection are key - but there are fine margins in this league
One thing that was quite apparent from their defeat to Blackburn was that the home side made substitutions that changed the game. City actually looked comfortable and were arguably the better side until their five minutes of madness against Rovers.
It was clear that Moncur and Tyler Smith could have injected a little bit of creativity and pace into the team going forward - and indeed McCann made these substitutions - but it was done too late to make an impact. The game was already too far away from the Tigers by then.
This is something McCann will get right. He was often criticised in 2019/20 for not making the right substitutions - he is now in fact making the right ones most of the time, but just a little too late on occasion. He is a better manager because of everything he has been through - good and bad - in his tenure at Hull City.
The team needs the backing of the fans
It does still feel, however, that some sections of the supporters can't wait to revel in the misery many feel at not having scored in six games in the league.
Having games behind closed doors last season - despite being very bittersweet for those never to experience the team's first league title since 1966 - actually helped the Tigers, as if they ever went a goal down at home, they didn't have the resigned sighs and negativity surrounding them, particularly at home.
The players were able to play with less pressure and ultimately got the most points in a league that is notoriously difficult to get out of.
The MKM can be a fortress - and the fans need to make it one again
One thing should be said here in praise of the Tigers' faithful - when on form, the MKM Stadium can be an absolute fortress for them. One doesn't have to go too far back in time to remember bumper crowds - even in the third tier of English football - with the fans acting as the twelfth man, encouraging every pass, run and shot by their players.
Tigers fans - your team needs you. Yes, it is frustrating at the minute. Yes, players aren't on top form. This team, though - put together on a shoestring budget under an EFL Embargo - are still the team that won the first silverware for 55 years. They need your support now, more than ever - starting at Sheffield United, live on Sky Sports on Saturday.