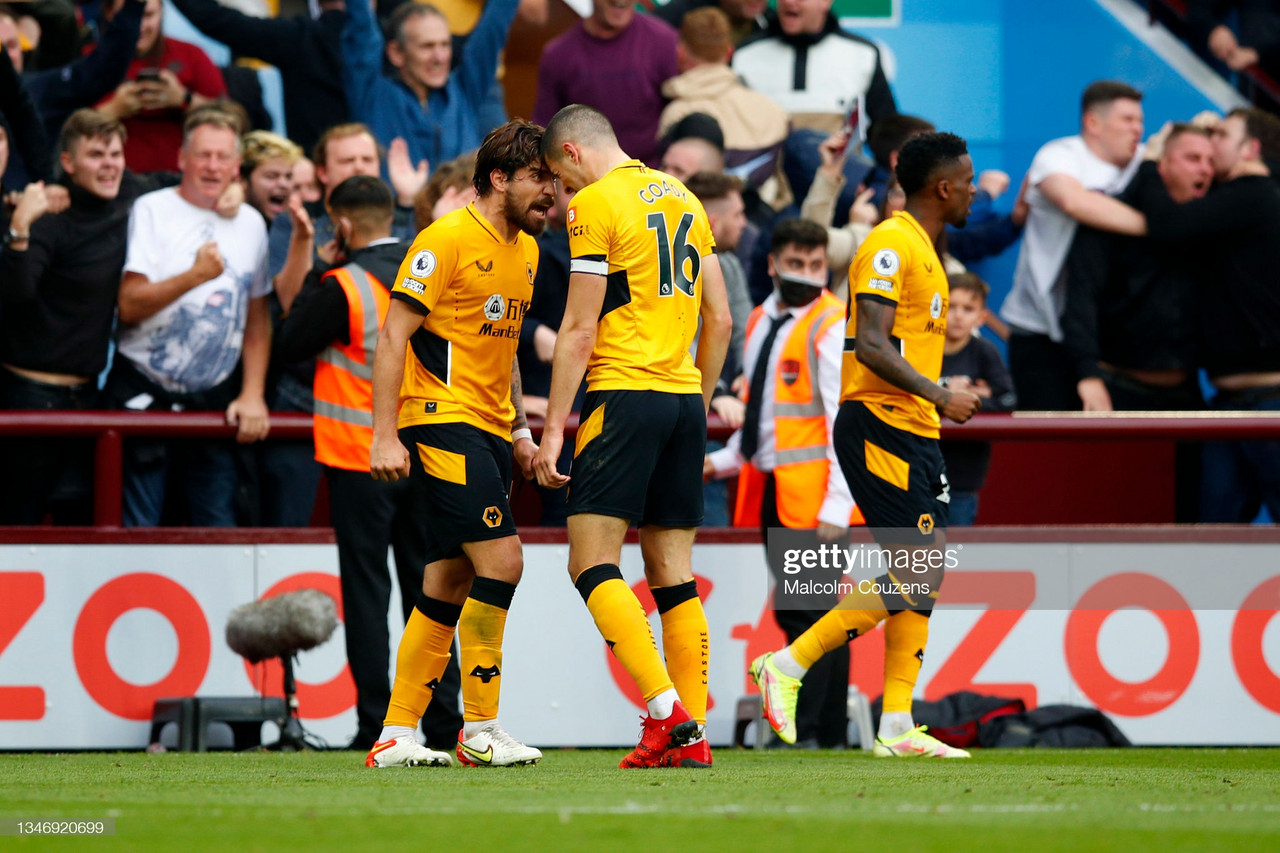 It was one of the best turnaround's in Wolves' recent history last weekend as Bruno Lage saw his side score three goals in ten minutes to leave Villa Park with all three points. The Wolves players seemed to grow into the game as it went on and were able to completely outplay a tiring Villa side in the final minutes, which is testament to their fitness levels.
When speaking about the Villa win, and the pleasing nature of coming back that late into the game, Lage spoke about the fitness levels of his side and how much belief they have taken from it.
"It gives us confidence in the way that we are working. We have been training hard from the first day we were here because this competition is not just about playing 90 minutes."
"It's not just about fitness, it is about what happens in the game. I felt it in that moment, when we have more of ball and put more men behind the ball in the midfield, it changed the game and we scored the goal."
"It was a great moment for the stadium and we could feel a buzz and we felt the belief. We were a little bit lucky but in the same way they scored their second goal with luck. It is the combination of everything that is important, we believe in our work but in the same way we need to be alert because tomorrow we need to go again."
Some of the Wolves fans have described it as 'one of the best away days' that they have ever experienced, and manager Bruno Lage was over the moon to be able to deliver that to them.
"When we look back at the game, it was important for me to get the three points but also the smiles on the players faces and of course the happiness of the fans leaving that day."