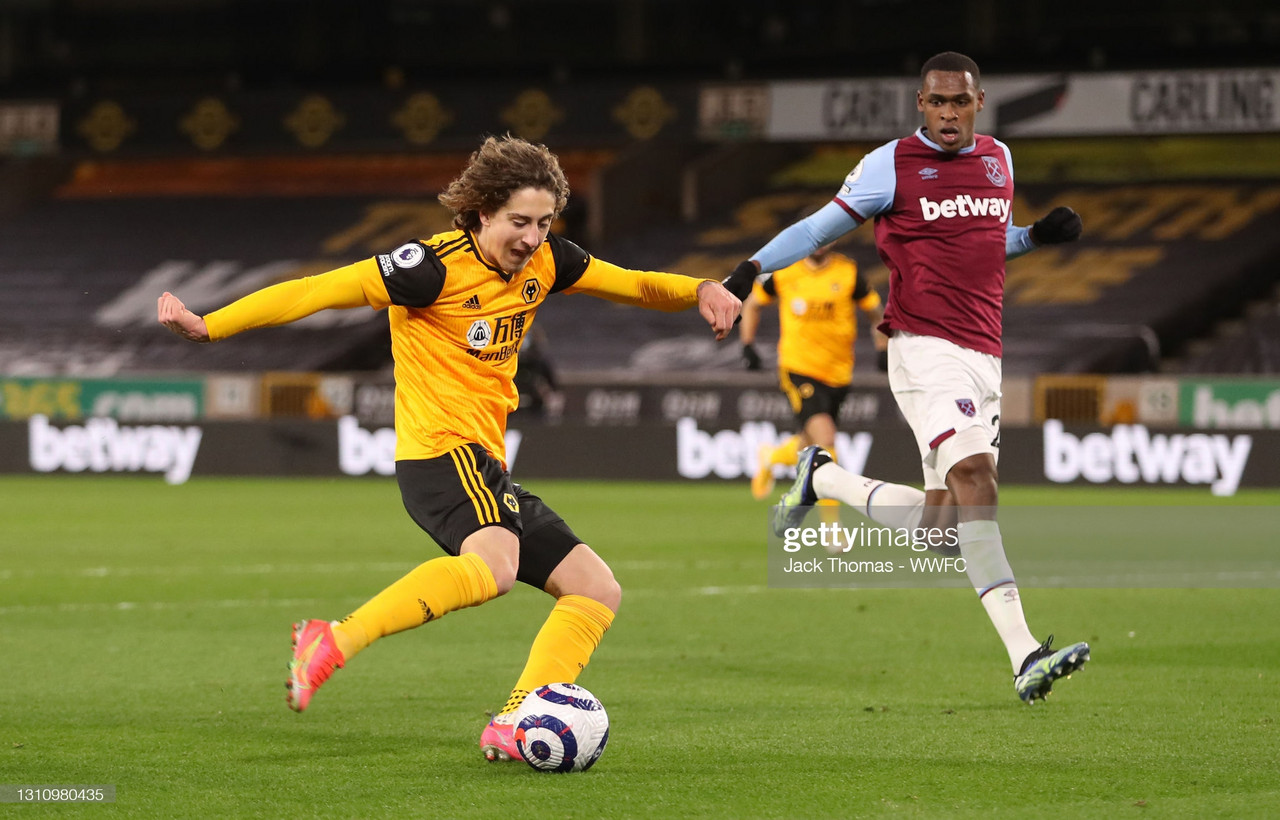 19 year old Fabio Silva joined Wolverhampton Wanderers in 2020, for a club record fee of around £35 million, which came with a huge amount of pressure on his young shoulders. Despite showing flashes of brilliance so far, he has largely struggled to adapt to the Premier League at such a young age. Silva has scored just four league goals in his 36 appearances, with all of them coming last year when he filled in for the injured Raúl Jimenez.
When speaking about his time at SL Benfica and the systems that he used whilst in charge, Lage was asked about the potential of Silva and if he could be as good as former Benfica player, Joao Felix.
"Fabio [Silva] can be as good as [Joao] Felix but they are different players. Fabio is very good with his runs and his movement in between the defenders, the way he attacks the space in the box at both posts. Joao is different, he likes to get on the ball and get into the game."
"The right answer is maybe they can play together in the same team at some point in their career."
With the return of the Mexican striker to the first team and the loan signing of Hwang Hee Chan, game time in the Premier League for the 19 year old has become hard to come by. The idea of a loan move was put forward to Lage, but he quickly dismissed any chance of it happening.
"Fabio silva is in my plans. I see him as a striker who is going to compete for us. What is important at his age is to not run away from the challenge, because the challenge is here at Wolves."
"Sometimes when players look for solutions, players look for comfort but football is not about comfort it is about fighting for what you want. In the end it is good when you have the things you have worked for as it is more rewarding."
"He is working hard everyday, but young kids want things to happen very quickly without work what what they want. Everyone wants to put young players in the first team but they have to fight and show me good things first before they play."
Bruno Lage is renowned for his ability to bring through and develop young players into top talent, which is largely down to his past of managing youth teams. It was actually Lage that introduced Felix into the Benfica first team set up and was in charge when he had his breakthrough season.
Wolves will be hoping that Fabio Silva is able to hit the heights that his talent shows he can, and being the understudy to Jimenez whilst being nurtured by manager Bruno Lage is likely to be a recipe for success.