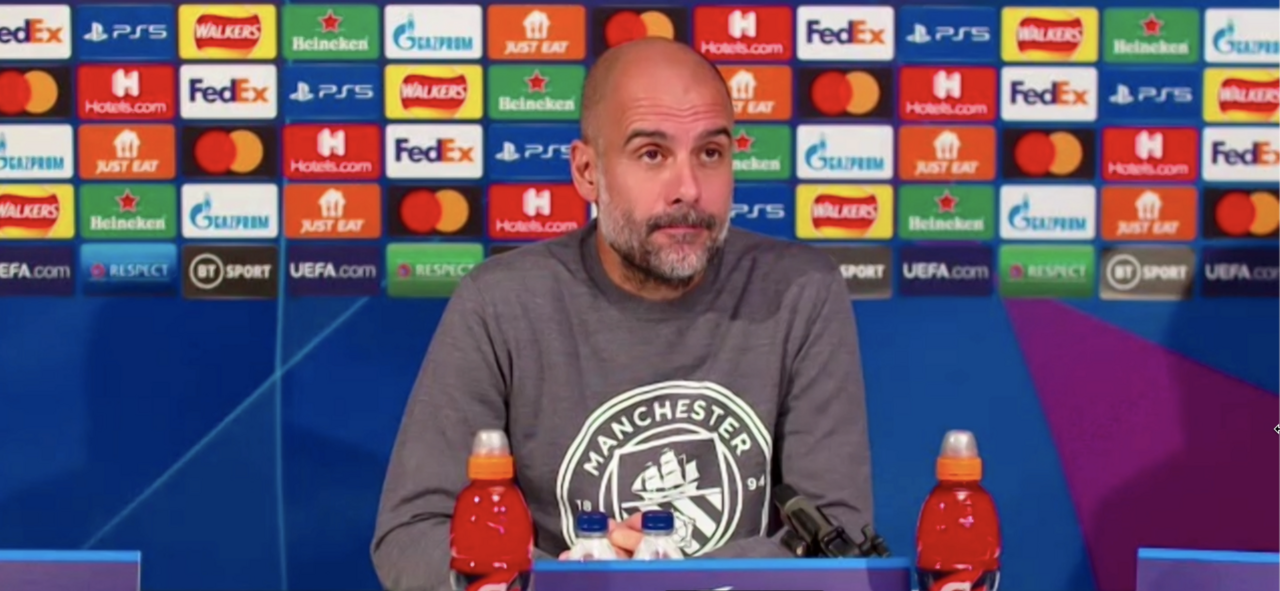 Manchester City manager, Pep Guardiola, has said that his side's fixture against Club Brugge tomorrow night is 'more important' than their clash with Manchester United on Saturday.
City host Brugge tomorrow in the reverse fixture of their 5-0 thrashing just over a fortnight ago.
"It's much more important this game than the United game. This game would be an incredible step forward to qualify for the Champions League last 16 and in the Premier League there are many games, here just six with three left. They are decisive," Guardiola said.
Pep: What concerns me is how we play
City suffered a shock 2-0 loss at home on the weekend against Crystal Palace but Guardiola believes his side are playing at an 'incredible' standard of football.
"I think we're playing at an incredible level, the way we're playing in the last month and a half - I'd say one of the best moments in the time we've been here. The *way* we're playing, obviously results is different but the process and the way we're playing is very good.
"Football is a game when you win or lose. What concerns me is the way we play. The defeat on Saturday was tough, we know the calendar and how demanding it is. But we know what we have done, we want to finish good before international break at United.
"We made incredible runs when we did 100 points, 98 points and last season we did 21 games in a row. Never did I think before that run we would win 21 in a row. We're doing many good things and that gives you the chance to win games," he added.
Guardiola also said that his side cannot expect a walk in the park despite their 5-0 win last time they faced each other.
"Of course. they are going to adjust, the manager saw the game. They will; punish us and we have to get better. It will be a completely different game tomorrow."
Kyle Walker: We want the same result
The right-back joined the press conference after Guardiola but shared a similar view that City will need to be at their best to beat Brugge again.
"Hopefully, we can provide the same level of performance and result. It's important with the last couple of games to get back on track and hopefully we can then go on a good run."
Walker also discussed the defensive issues that City have seen this season.
"Last season we were rock solid at the back. We couldn't concede a goal. The arrival of Ruben was key in shutting up shop and keeping clean sheets to go on and win games. It's not just the back four or five, you defend from the front.
"We have to get back to winning ways. We lost against West Ham, then Palace come to the Etihad and win 2-0. We know the standard has dropped in the past two games. It's a massive week for us. We need to make sure the morale is back up ahead of the derby," he added.