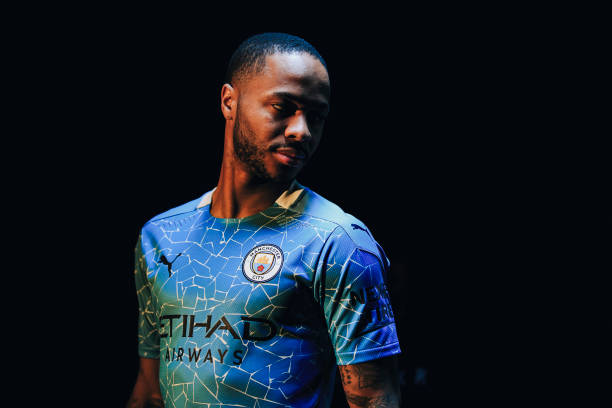 Raheem, the dream signing
After impressing at Queens Park Rangers as a 10-year-old, Raheem Shaquille Sterling was subsequently scouted and signed by Liverpool for an initial fee of £450,000, rising to £2million depending on first-team appearances.
Having made his way up the Liverpool ladder, Sterling debuted for the senior team in March of 2012, becoming the third-youngest player to play for the club.
Four seasons and 129 appearances later, Sterling had racked up 23 goals and 25 assists.
With many of his appearances coming off the bench, his minutes per goal contribution was at one every 193 minutes - not a bad stat for a youngster trying to burst into the first team.
His next destination - Manchester City. Manuel Pelligrini broke the bank to sign Sterling, who was having disputes with his current club about a new contract.
A reported £44million, with a further potential £5million in add-ons, is all it took to get the winger to join the blue side of Manchester - making him the most expensive English player of all time (at the time).
In his first season at the club, Sterling racked up 11 goals and 10 assists in 47 appearances.
He only missed two out of the first 31 Premier League games, but injury kept him from starting consistently in the final games of the season.
The winger also aided Man City in reaching the semifinal of the UEFA Champions League, narrowly missing out to Real Madrid to a single goal over two legs.
Real Madrid went on to win the tournament, defeating rivals Atletico Madrid on penalties.
From that season on, City and Sterling were a perfect match.
115 goals, and 89 assists, later, Sterling is City's second-highest goalscorer in the club's history, with only Sergio Agüero above him with 260.
In that time, Sterling has won the Premier League on three occasions, the FA Cup once, four League Cups, a Community Shield, and was most recently a runner-up in the Champions League.
Most of his achievements, records and stats could really be down to how Pep Guardiola revolutionised the player. The manager joined City in 2016 and has not looked back since.
Sterling's best year under Guardiola was in 2019. Based on stats, only Lionel Messi was better. Sterling had the second-most goal contributions in Europe that year with 53, only two behind the Argentinian magician.
The closest three players below Sterling were: Bayern Munich's Robert Lewandowski, Paris Saint Germain's Kylian Mbappe, and Agüero, who was a fellow Citizen at the time.
Sterling was undroppable. Why would he be dropped if he was one of the best players in the world?
But recently, he has been unable to really get going and has regularly been left out of the starting XI. So what happened?
Personal achievements
Liverpool Young Player of the Season (2013/14, 2014/15)
Golden Boy (2014)
UEFA Champions League Team of the Group Stage (2015/16)
UEFA Champions League Squad of the Season (2018/19, 2019/20)
Premier League Player of the Month (August 2016, November 2018)
PFA Team of the Year (2018/19)
PFA Young Player of the Year (2018/19)
FWA Footballer of the Year (2018/19)
UEFA European Championship Team of the Tournament (2020)
Named as one of the 100 most influential Black Britons, with his inclusion in the annual Powerlist in both the 2020 and 2021 editions
Appointed MBE in 2021
What's gone wrong?
Gabriel Jesus - pushed out onto the wing. Ferran Torres - converted to centre-forward. Phil Foden - in the form of his life. Bernardo Silva - arguably, the second-best player in the world right now.
Sterling just cannot find a way into the team.
It was less noticeable in the 2020/21 Premier League season that Sterling was falling out of favour, but it was much clearer in City's Champions League journey.
The winger, who Guardiola sometimes played through the middle (but did not look comfortable at all), only recorded 107 minutes in City's last six games on the European stage, starting just the final against Chelsea.
But with a lack of confidence evident, and what seems to be a lack of trust from his manager, Sterling has only been started in five games in all competitions.
577 minutes. 12 games. That averages out at 44 minutes per appearance in all competitions. No wonder the winger only has one goal to his name, in a routine 5-0 win at home to relegation-bound Norwich City.
The rumours going around about Sterling will certainly be doing no good for the winger. It seemed like he could leave in the last summer transfer window, with Real Madrid said to be interested.
Potential next clubs
Fans are growing impatient while the 26-year-old attempts to find his dazzling form once again.
After his heroics in Euro 2020, many Citizens had hope that the 'old' Sterling was back, but nothing had changed at City with the winger sent back to the sidelines once again.
So, with rumours that many clubs are interested in him, and Sterling, himself, saying, "If there was the option to go somewhere else for more game time I would be open to it... As an English player, all I know is the Premier League and I've always thought: 'You know, maybe one day I'd love to play abroad and see how I would come up against that challenge.'"
Back where Sterling made a name for himself. Reports suggest that the Reds could be interesting in their ex-player, who joined all the way back in 2010.
DiMarzio, an international reporter for Sky Sports, suggests that Liverpool are more interested in signing younger talent instead.
The most likely side to take on Sterling looks to be the Spanish giants, Real Madrid.
After being linked with the player in the last summer transfer window, everything went quiet.
The club is still said to be interested, however. With Eden Hazard struggling and Marco Asensio inconsistent, Sterling could fit right in at Los Blancos.
Barcelona seems to be a much less likely destination for the winger.
With their financial struggles, emphasised by the loss of Messi in the transfer window, the club may not be able to afford the Englishman.
However, with Messi, Antoine Griezmann and Miralem Pjanic leaving the club, on loan or fully, Barcelona's situation is improving.
Talk has turned to a supposed loan move for Sterling, which could have an option to buy at the end of the contract.
Ousmane Dembele - injury-prone. Agüero - injury-prone. Ansu Fati - fighting back from injury.
A bolster in attack could be exactly what the club is after. And with the links to an old teammate, Agüero, Barcelona could be the perfect destination for Sterling.
Where do you think Sterling should go?