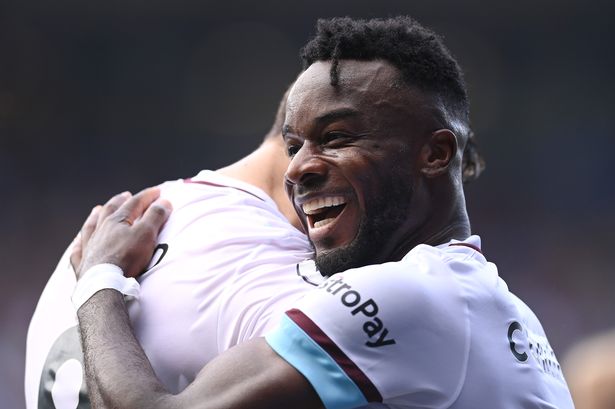 Although the modern football ground is all seating, it is the moments that get us out of those seats that make our beautiful game so enthralling. Albeit a thunderous challenge, a defence splitting pass to release a striker, a baffling decision by the referee or the most common and illustrious: a goal.
Those moments can be supplied by anyone and at any given time but now and then teams can be blessed with a player that can bring us on our haunches in anticipation of some magic.
The elite clubs can have many of these; most clubs get blessed with these players every few years or so.
For Burnley fans, they have that player currently in their midst: Maxwell Cornet. Over the years, Burnley have been blessed in the past with players that have that little bit of magic: Steven Defour, Robbie Blake and my personal favourite – Glen Little.
There are certain factors that mean Cornet could surpass these claret idols and hit heights with fans not seen for a long time.
Over the years, watching The Clarets means that they come to admire different qualities of the beautiful game: organisation, determination and a rigid formation.
The Ivory Coast international adds a different dimension; he brings pace, trickery and that 'out of your seat' anticipation. To use the metaphor "a breath of fresh air" does not do him justice.
He is an oasis in a dry desert, a ray of sunshine on a cloudy east Lancashire day, a warm Bovril on a Tuesday night in February.
What he adds to this current Burnley team is what could make them even more of thorn in the sides of their future opposition.
That steely determination of their side now has a spark of magic, a turn of pace and a different kind of threat. He brings a whole new dynamic to a team that do the basics exceptionally well.
Their sturdy defensive framework is now coupled with someone in attack that can turn defences and cause opposition a real problem.
Cornet has taken to the fans and my, have they taken to him. From his selfies on Harry Potts Way to his slow laps after a game that see him appreciate and drink in the allure from his adoring fans.
He has created a buzz, he has created intrigue and he has created the thing all football fans crave: to get out of their seats.
Long may their French speaking, Ivorian wizard continue to light up Turf Moor both on and off the pitch. To all Clarets, I leave you with one simple message: Profites-en tant que tu peux.