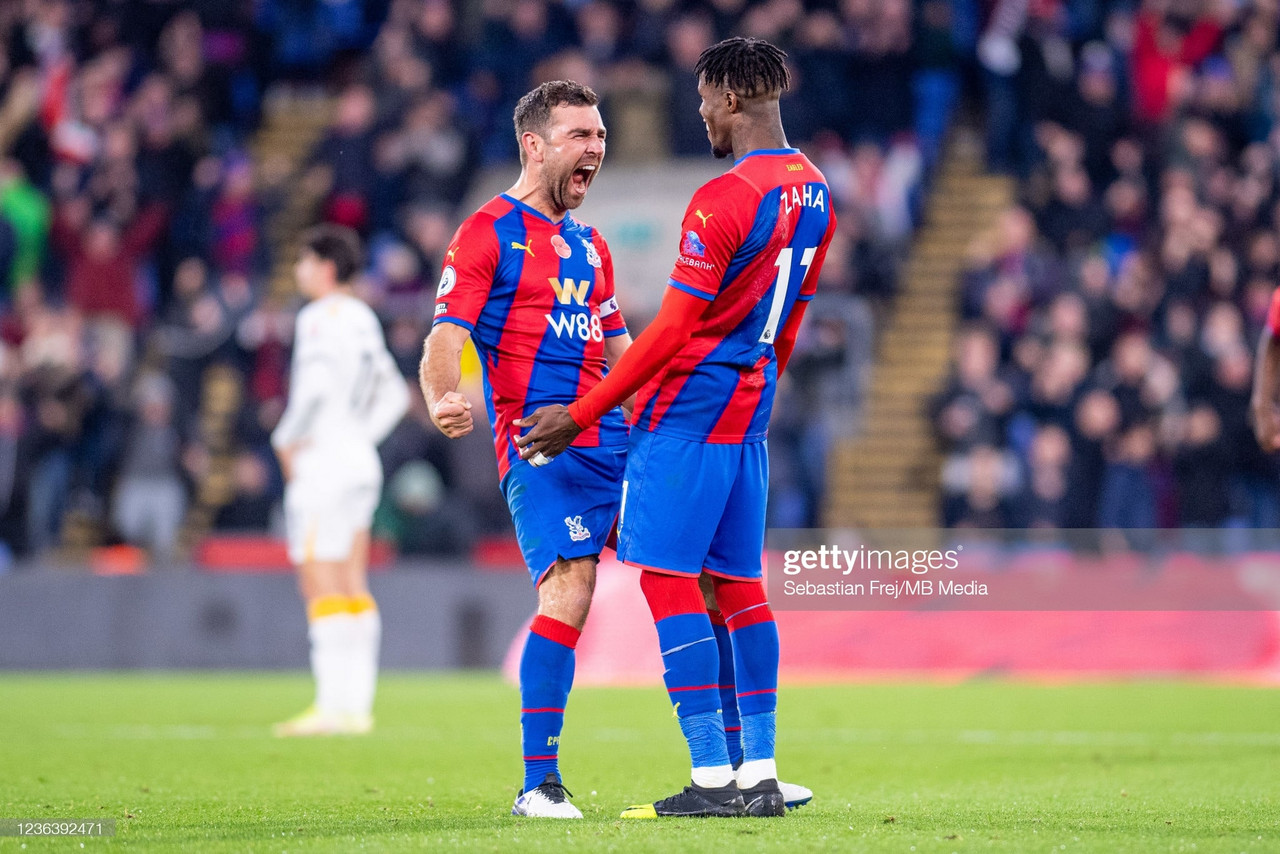 Patrick Vieira has praised James McArthur after his assist played an important role in securing the Frenchman his first back-to-back win as a Premier League manager.
Second-half goals from Wilfried Zaha and Conor Gallagher ensured that the Eagles would secure a 2-0 victory over Wolves at Selhurst Park on Saturday - extending their unbeaten record to six.
It was McArthur's vision to guide a pinpoint pass into the feet of the gallivanting Wilfried Zaha that opened the scoring, proving crucial to sending Palace on their way to a victory that lifted them into ninth place.
Momentum went in Palace's favour after the opener, prompting Conor Gallagher to get one himself, scoring a deflected shot that bounced off of Conor Coady on the 78th minute.
"It was really important to get the result that we wanted to win the game – especially after the result we had at Man City. It was a really good team performance against a really difficult side, and it was quite hard for us to create chances," Vieira told the media.
"I was really pleased with the performance, but overall, the team played quite well.
"We showed today that we have improved as a team. We wanted this from the first game that we played against Chelsea, which was about how we can improve individually to allow ourselves to be more of a team and more solid collectively.
"When you're looking at how the players work every day in training, we get rewarded with the result. We knew that this team had potential, and the potential has started to be seen, but we need to keep that work ethic and momentum going.
Of all the star performers in Saturday's impressive victory, though, James McArthur was the one brandished with plaudits from his manager the most.
Vieira said: "He is valuable, he's our captain, and so he has a responsibility to bring his leadership to the squad."
The revival of James McArthur
At 34 years old, James McArthur is no longer the bright young spark in the Crystal Palace ranks. Last season, under the Roy Hodgson regime, the Scottish midfielder saw his game time deteriorate.
With an expiring contract posing itself more like a ticking time bomb at the end of last season, accompanied by the fact that he had missed the last 18 Premier League games due to injury, it seemed that McArthur's time in south London was over, having been there since 2014.
His position was placed in further peril upon the exodus of ageing players as Steve Parish and the club looked to bring the overall squad age down during Crystal Palace's biggest squad rebuild since 2010.
Now eleven games into the new season, McArthur has become a mainstay in the Crystal Palace setup, keeping Luka Milivojevic and new signing Will Hughes on the bench.
The career of McArthur, which looked to be winding down not so long ago, has seen a resurgence under Patrick Vieira, and as the Frenchman laments, his attitude is key.
"He's a fighter, he's a warrior, he's the benchmark for a professional. This is the same in training, he is no different."