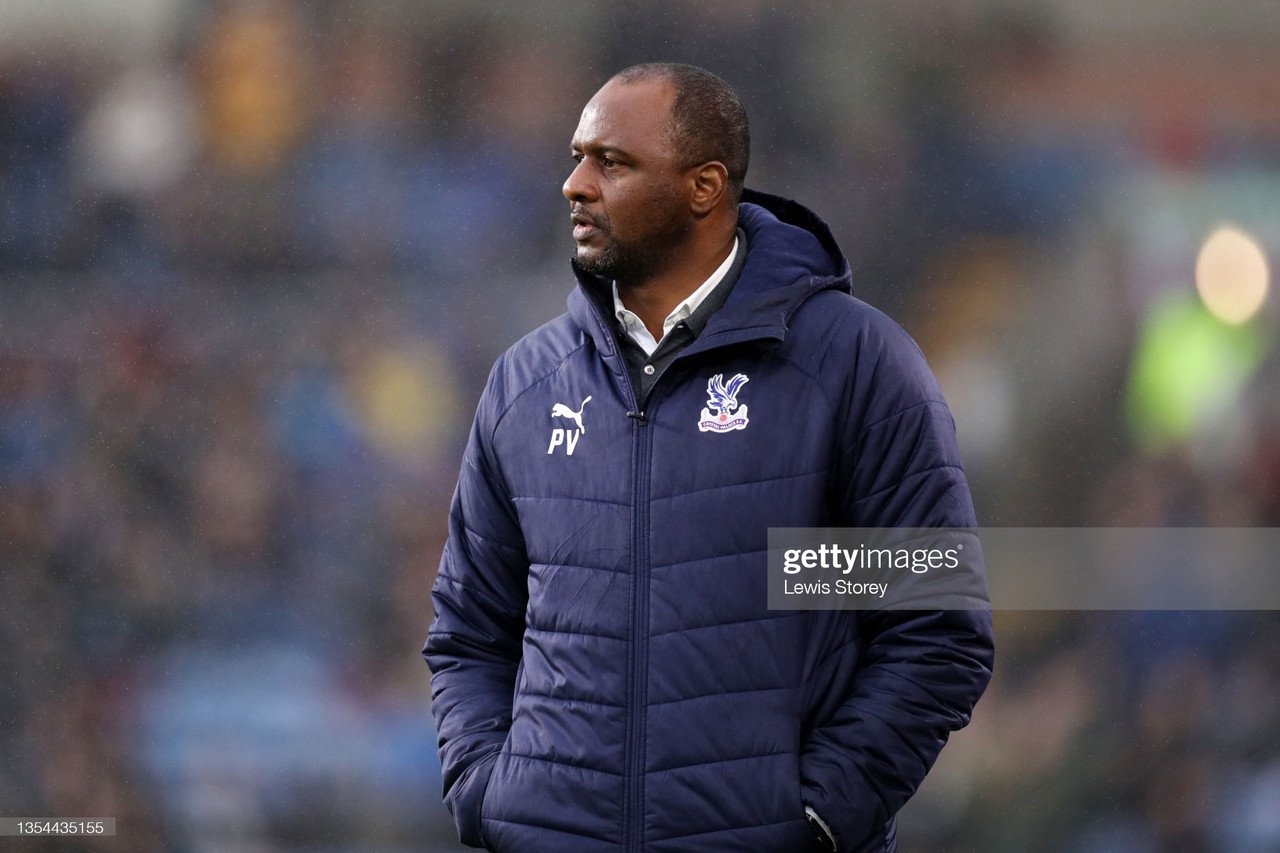 Patrick Vieira was happy with his team's attacking against Burnley but he admits that work is needed on the defensive side of Crystal Palace's game.
It was a frantic match of end-to-end action and Vieira, like the supporters, was still getting his breath back after the six-goal thriller in East Lancashire.
On the game
The Frenchman saw the match as a battle between contrasting styles and he was fully appreciative of the thoroughly entertaining spectacle that came out of that clash.
"It was a crazy game," Vieira said. "Both teams with a different philosophy of the game, trying to win it. For the neutral, it was a good game to watch.
"At the end, there is a good feeling because of the save Vicente makes at the end. That was the biggest chance they created in the second half and that was an important save from Vince [Guaita] to allow us to go back to London with the points."
On the build-up
Palace's style of play has set them apart this season and they were very good in patches at Turf Moor.
"I think we were quite really good building up from the back, creating situations where players can run in behind," Vieira noted.
"I was pleased with the three goals but we can be a bit more dangerous. At times, we didn't make the simple decision, we complicated it too much. I believe there is still a lot more to come from the team going forward."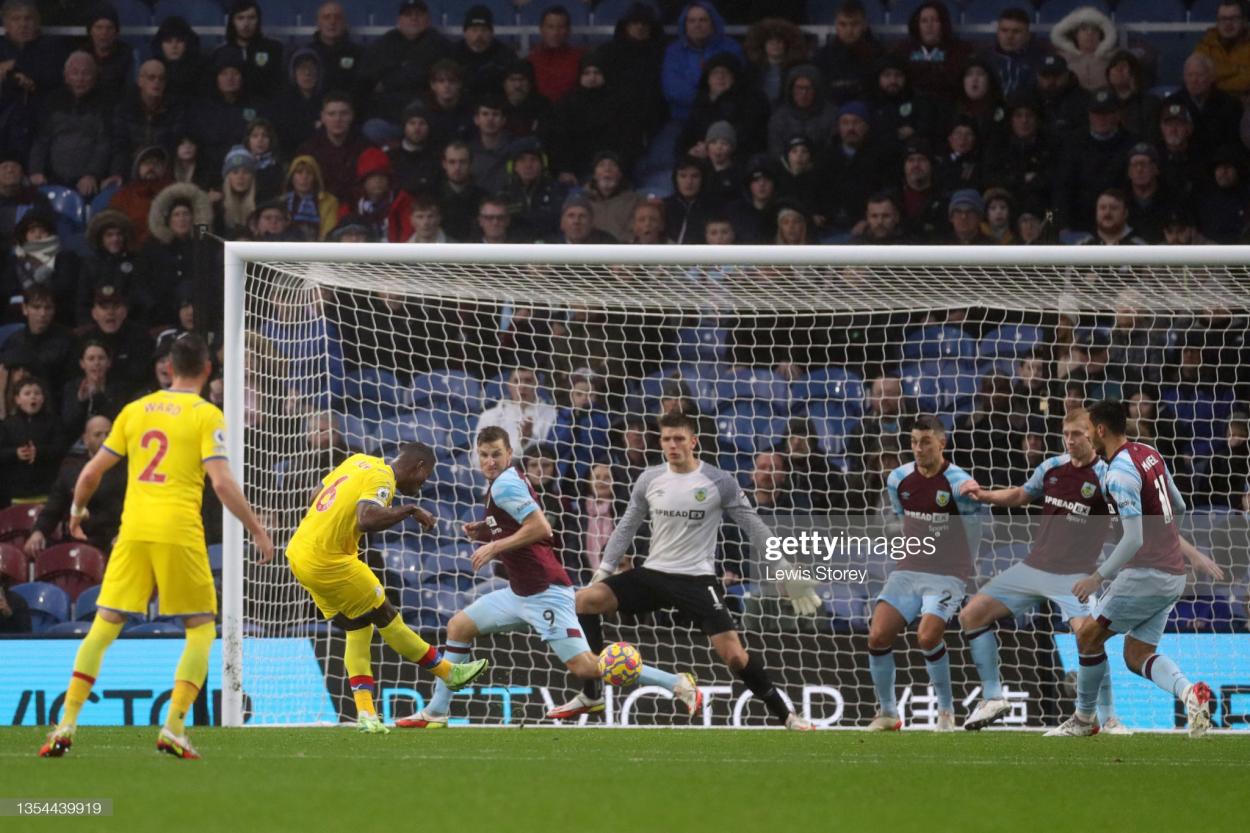 On set-pieces
Sean Dyche admitted that Burnley worked on Palace's perceived weakness on dead-balls, and his tactics worked, with Burnley scoring their opening two goals from set-piece situations.
"I think it's just about how we concede, giving away those set-pieces," Vieira acknowledged. "When you come to Burnley you expect to suffer in the air and you have to manage and deal with it. At times we did it well.
"I think we need to improve that aspect of the game, in the modern game set pieces are massively important. We need to spend more time in training to deal with those set-pieces."
On a point
Vieira felt that his team could have won the match but he was more than happy with the point.
"I think it was important for us to go back to London with the point," he said.
"I was really pleased with Christian [Benteke's] two goals. I was really pleased with Luka's performance today too. This is the group. We have players on the bench who every time they come on they bring energy and quality to the team, this is the strength of the squad."